Take a deep breath and let your cares melt away. You have entered the plush oasis of comfy couches, steamy saunas, fluffy slippers and heavenly body treatments known as the Las Vegas spa. Let it go. Relax. Don't worry about a thing. 
Wait? What! You don't know about the spa rules? The little things you can do to ensure a nearly perfect spa experience? 
OK, don't freak out. You don't actually have to do anything. We've done all the work for you by compiling the below tips and definitions to help enhance your time at a Vegas spa. 
No, there won't be a test. Geez, you really do need to relax.
How to get a massage (hint: receiving is way better than giving)
Your massage therapist will become as intimately acquainted with your body as your significant other (well, not quite). But if there are any areas on your body that are sore, tense or injured, be sure to tell him or her. 
Mention any medical conditions such as high blood pressure, heart problems, headaches, varicose veins or recent surgery as well as infectious diseases such as a cold, flu or skin rash. Deep massage can increase your health risk and add to any discomfort brought about by these ailments.
You're laying naked on a stranger's table, so it probably sounds counterintuitive to tell you to close your eyes, breathe slowly and allow yourself to relax. But trust us, your therapist is a highly skilled professional. So close your eyes, breathe slowly and deeply, and allow yourself to relax.
Allow your therapist to move your limbs into position and don't assist unless he or she requests your assistance. Lay there limply. Pretend like it's your wedding night.
This is not 'Nam. This is the spa. There are rules.
Do not drink and spa.
Do not smoke and spa.
If you have a heart condition, diabetes, are taking medication or have high or low blood pressure, consult a doctor before you spa.
Sorry kids. Most spas allow only those 18 and older to enter, though some will allow those as young as 16. 
Wear proper footwear in fitness areas. Sharing may be caring, but no one wants to be your foot fungus buddy.
You came to the spa to relax and forget about your everyday worries. Not to check Facebook. Not to snap selfies. Not to play Candy Crush Saga (no matter how addicting it may be). So put your cell phone in your locker where it belongs. And for the love of all things serene, leave it there.
Serene spa suggestions
Keep cool and spa on. When using the steam, sauna or hot plunge, cool down after each session.
Prepare your pores. Use the whirlpool, steam or sauna before a moisturizing treatment or facial.
Burn notice. To avoid burning, remove all jewelry and extra clothing during heat treatments.
Arrive early. You'll have plenty of chances to arrive fashionably late in the course of your lifetime. Your spa appointment isn't one of them. Arrive at least 30 to 45 minutes before your scheduled appointment time to take advantage of spa amenities and relax before your treatments begins.
Shower power. Hit the shower before entering any spa facilities.
Stay late. We've already established that Vegas spas are the equivalent of heaven on earth. So why would you ever want to leave? Good news. You don't have to leave right away. Stay later to take advantage of the many amenities post-treatment.
Tip service. In most cases, tips are not included in the price. A gratuity of 15 percent to 20 percent is considered appropriate for good service.
Soften up. Most but not every facial will include moisturizing treatment for the hands and feet; ask before you book.
Never fear. Don't be afraid to ask questions about the types of products being used during a treatment or the condition of your skin.
Call me, maybe. Each spa offers different types and versions of spa services, plus spa rates are subject to change. Call spas ahead for the latest rates and menus of services.
Bathing vs. birthday suits. You've come to the spa to let go of your worldly cares, not to obsess over body issues. So if you're concerned about flaunting your birthday suit, wear your bathing suit instead. It will come in handy in the wet spa plunges, the steam room, the sauna and co-ed areas.
Massage definitions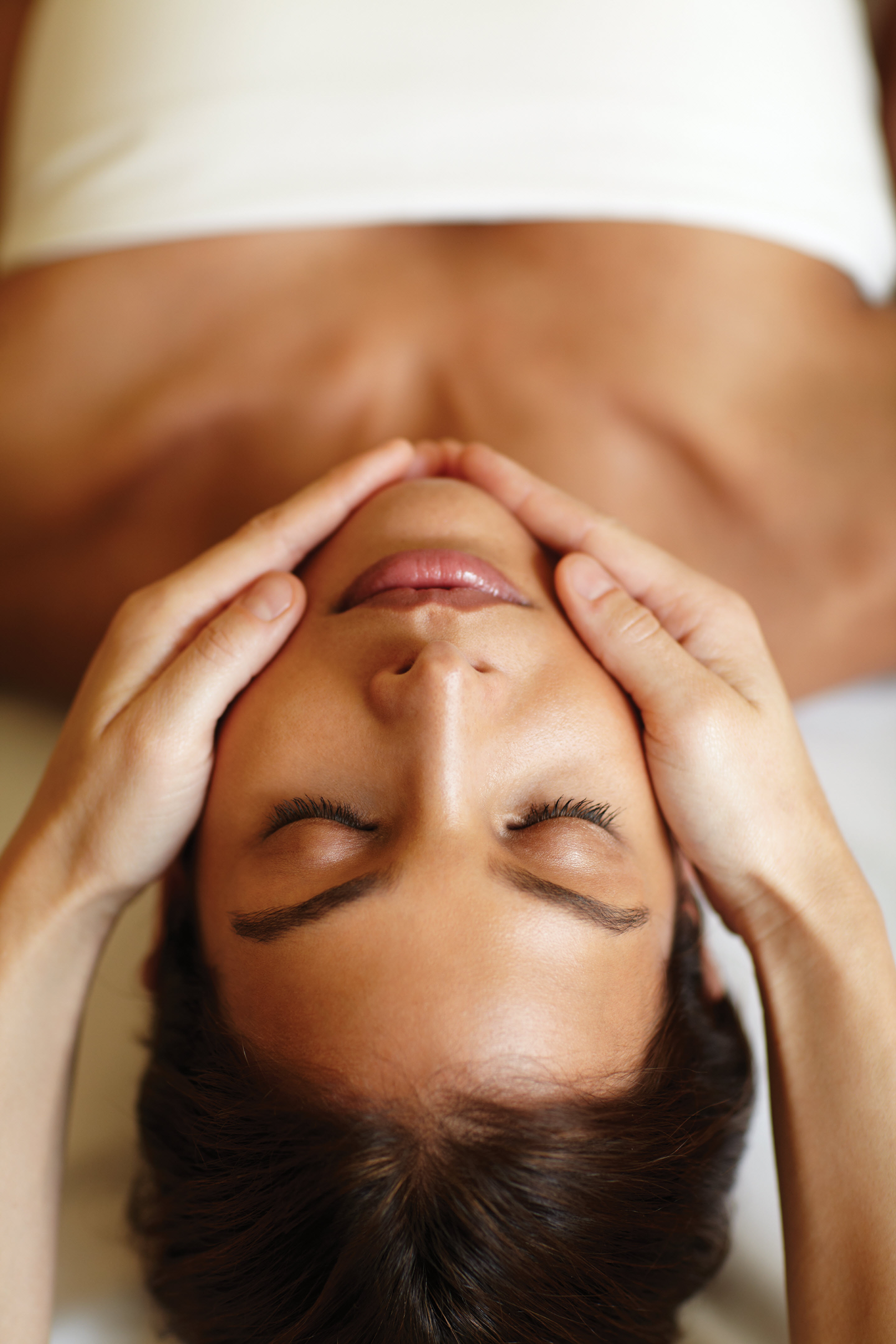 You've probably heard of the Swedish Massage. A classic treatment found in most spas, your massage therapist manipulates your muscles like your mother manipulates your mind, only the therapist uses oils instead of guilt. Swedish Massages are fab, but there are tons of other types of massage worth exploring. Here are some of them:
Deep Tissue: A deeper manipulation of the muscle to release tension among problem muscle groups.
Sports: Similar to a Deep Tissue massage, this localized massage focuses on lengthening and loosening muscles, often with heat. 
Aromatherapy: Utilizes light to medium pressure, often combining Swedish, Shiatsu and reflexology techniques, with therapeutic essential oils.
Reflexology: Pressure is applied to the reflex points of the feet and/or hands to improve circulation, relieve stress and promote relaxation.
Aveda Therapy: Based on ancient Ayurvedic principles, sensory testing is conducted to choose an aromatic key element to create an overall sense of well-being and balance.
Watsu: While you are in water your therapist uses Shiatsu pressure point techniques, stretching and movement therapy to release tension.
Maternity: Specially designed for relaxation and to give relief to expectant mothers.
Tandem: Massage performed by two therapists at once.
Shiatsu: Pressure is applied to the meridians and acu-points on the body, to relax and energize.
Reiki: Healing is transferred by lightly placing hands on various parts of the body.
Jin Shin Jyutsu: Holding of energy points to balance the mind, body and spirit.
Stone: Smooth, rounded, heated stones are used as a massage medium for relaxation.
Cranial Sacral: Gentle traction and pressure on the scalp and spine to release tension and restore symmetry. Especially helpful for those who experience migraines, TMJ and sinus problems.
Head, Shoulder, Neck: Concentrates on these three problem areas to relieve tension.
Neuromuscular Therapy: Deep Massage used to locate spasms and hyper-contraction in tissues. Eliminates trigger points that can cause pain, restores posture alignment, rebuilds injured tissue, increases flexibility and blood flow.
Other spa service definitions
Facials: Facials can consist of a variety or combination of the following: a deep cleansing treatment to tone and exfoliate the skin; steam; extraction; facial massage; neck and shoulder massage; moisture treatment. There are many varieties of facials, so make sure to contact the spa for information and a menu of services.
Wraps: The body is wrapped in a purifying element such as clay, seaweed or pre-treated herbal towels to draw out impurities, relax muscles and detoxify the skin. Steam and moisturizers also may be applied. There are many varieties of wraps, so contact the spa for more information and a menu of services.
Salt Glow: Sea salt crystals and a cleanser are used to exfoliate the skin, then rinsed away and followed by a moisturizing treatment.
Body Buff: Similar to a salt glow, but using smoother elements such as Jojoba beads or crushed nuts as the exfoliate.
Body Scrub: Similar to the salt glow, but using natural elements such as pumice or a loofah as the exfoliate.