We don't live in hotels. Not all Vegas women are cocktail waitresses and Vegas men are blackjack dealers. And no one wants your kidneys. Now that we've dispelled those little misconceptions, find out more of what we locals know about the real Las Vegas. Here are insider tips to help you make the most of your time in Sin City.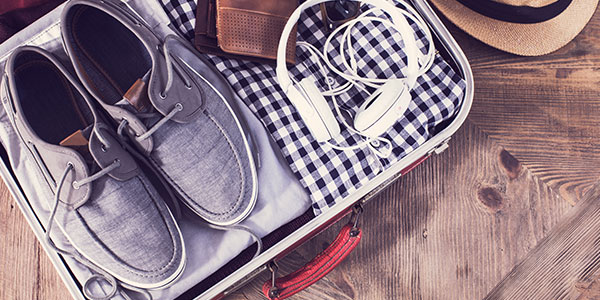 Dressing for comfort
Yes, Las Vegas is in the desert. And, yes, the temperature can top 115 degrees in the summer. Ironically, even though you'll want to wear as little as possible -- like shorts, tank tops and sundresses -- in the scorching heat, especially when you're walking down the Strip or Fremont Street, be warned that when you enter a casino, you'll likely freeze. You'd think there would be a happy medium, but for some reason, casinos tend to keep the thermostat at what feels like a shocking 60 degrees. So it's a good idea to have a light sweater or jacket with you to put on when you go inside. And, if you happen to be visiting Las Vegas in the winter (usually from Halloween to Valentine's Day), don't be fooled. A jacket is definitely recommended, especially if the wind is blowing. We know our blood is probably thin from living here, and we may not get blizzards, but consider this your warning -- it's a lot colder here than you'd think. In terms of shoes, there are certain places where fashion is more important than comfort -- like Tao, Marquee or Hakkasan nightclubs. However, when you're hoofing it around during daylight hours, casino hopping, shopping or standing in line at an attraction, wear your tennis shoes or Birkenstocks.
Open 24 hours
It's easy to become spoiled by living in Las Vegas since most businesses stay open late or even 24 hours. It's a shock when we travel and can't get dinner past 9 p.m. or when we see gas stations and grocery stores that actually close. So, while you're here, eat when you want or pick up convenience items at 3 a.m. -- just because you can! If you're looking to wind down after a show, an especially wonderful spot to hang out and grab a cocktail or dessert is the Peppermill. The lounge and coffee shop are open 24 hours a day and have that Old Vegas feel. Every major resort on the Strip and in downtown will also have cafes and bars that are open around the clock.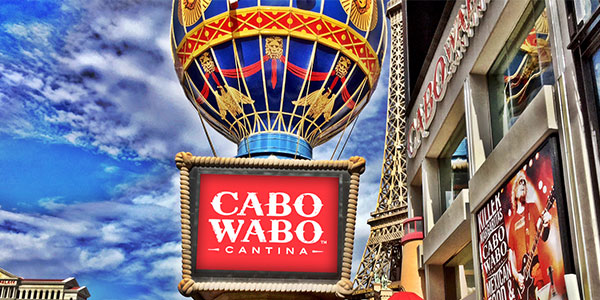 People-watching
If you love to people-watch, there are plenty of wonderful spots to go in Las Vegas. When you're at The Forum Shops at Caesars, request patio dining at Spago or The Cheesecake Factory. It doesn't matter whether you're eating lunch or dinner, people will flock to the fountains located in front of both venues. And here are some other restaurants and bars with great patios that feature incomparable views of tourists strolling down the Strip: Mon Ami Gabi at Paris Las Vegas, Cabo Wabo Cantina and PBR Rock Bar and Grill at Planet Hollywood Resort & Casino, Rhumbar at The Mirage and even Fatburger across from CityCenter.
Canvassers and costumed characters
You know those guys who stand on Las Vegas Boulevard snapping cards and trying to hand out fliers for strip clubs and personal entertainers? They're canvassers. Canvassers have won the legal right to pass out information. Most people complain that the fliers and cards cause litter and are obscene or that canvassers get in the way of pedestrians, but if you just keep walking, they aren't aggressive at all.
You may also notice a lot of costumed characters on the Strip and along Fremont Street Experience in downtown Las Vegas. Showgirls, Elvis and cupid as well as superheroes, rock stars and beloved children's characters (Elmo, Cookie Monster and more) are all common. They are just people who have dressed up and are trying to earn tips by taking photographs and interacting with visitors. Be warned: If you do stop and snap a pic with them, they can get surly and behave in very un-"Seasame Street"-like ways if you don't leave a gratuity, but you are under no obligation to do so. Our suggestion, snap pictures of the sights and your friends instead. Folks wearing Batman costumes are a dime-a-dozen, but the Bellagio Fountains are one-of-a-kind.
Being a good pedestrian
Look left, look right, look left and look right again. Pedestrians need to pay extra special attention as they walk across the Strip. Traffic is scary. Perhaps it's the lights, the erupting volcano, the dancing fountains or the Eiffel Tower; whatever it is, drivers seem to have a difficult time following simple traffic rules. So even if your light says "Walk," still look left, look right...and proceed carefully.
Staying connected
Looking for internet access while you're in Vegas? Most hotels offer high-speed and wireless internet access in their guest rooms. It may be free or cost an added charge -- or more commonly it is included as part of the resort fee. Most hotels also offer business centers with computers and printers that you can use for email and printing out directions and boarding passes. The Venetian has a printer/fax machine in every room, and The Cosmopolitan of Las Vegas offers technology gurus to assist their guests if they have problems connecting their mobile devices. And you can always find free wireless internet access in many restaurants, bars and coffee shops -- including Starbucks, which has a number of locations on the Strip and in downtown Las Vegas.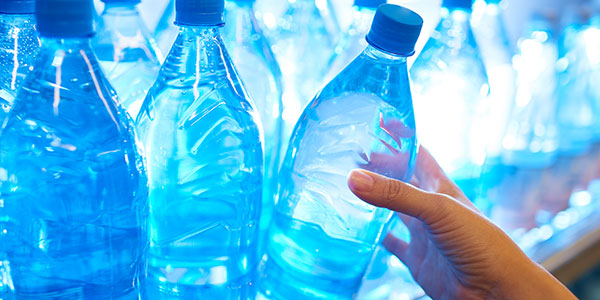 Staying hydrated
It's no secret that heat levels in the desert can rise to uncomfortable levels. In fact, the average summer temperature in Las Vegas is 106 degrees. Taking a few seconds throughout the day to sip water will pay off by lowering your risk of passing out or suffering from heat stroke. Plus, drinking lots of booze at night or by the pool during the day will also contribute to dehydration. Unless you're one of those travelers who enjoy visiting local hospitals and getting strapped to an IV, we recommend you drink lots of water. Avoid the tap water (it actually smells); buy one of those trendy bottled waters. The prices for the bottled stuff are quite high at the hotels, so stop by a local grocery store or convenience store and stock up.
Learning the games
If you're a gambling virgin, don't be ashamed. We all can remember that awkward first-time feeling. When you initially sit down at a table, perhaps for a game of blackjack, craps or roulette, do yourself a favor -- take lessons if the casino offers them. You'll find many of them do offer free table games lessons on weekdays in the afternoons. If lessons aren't available, spend a couple of bucks on the crib card that supplies the basics. When all else fails, ask questions. The dealers are there to help -- and most of the time they're happy to do so. Just watch out for those showy gamblers sitting next to you who seem more than helpful. The dealers are the only true professionals at the table. And if you're finding your way around the tables and feeling intimidated by the high table limits on the Strip, head for downtown Vegas. The table minimums are usually lower, so your learning curve won't cost you too much. 
Join the club
The players club, that is. Almost every casino offers one, and players clubs are often linked so the cards can be used at numerous properties. For example, MGM Resorts International offers M Life, Caesars Entertainment has the Total Rewards card, and Station Casinos promotes its Boarding Pass. Simply stand in line and show your driver's license for proof of ID. You'll be instantly handed the frequent gambler card at your favorite hotels. Use these cards to accumulate points, since you'll probably be gambling anyway, and perhaps receive something free. Players clubs allow you to earn benefits for virtually every dollar you spend, and then you'll also be on the mail/email lists for the hotels. Who knows, they might pick you for a special room rate or decide to send you tickets to a free show.
Beware of the sun
Bring sunscreen with you and apply it frequently. If you forget to pack it, most conveniences store and even pools and pool clubs sell it. Get one with an SPF of at least 30. The best sunscreens have zinc oxide or titanium dioxide among their active ingredients. Be sure to reapply it regularly if you're swimming or sweating a lot. Also, wear a hat and sunglasses. A hat with a wide brim is a good choice. You'll look mysterious. All the movie stars do it -- especially the fair-skinned ones like Anne Hathaway and Nicole Kidman. You'll also want to protect your eyes, as too much sunlight can lead to vision problems. Sunglasses that have UV coating or wraparound shades are your best bet.
Wait to get hammered
Got big plans at night? If you don't hold back a little at the pools and in the casinos -- particularly when it comes to drinking -- you won't be going out later. You'll be passed out in your room instead. So have fun and enjoy a few drinks, but wait until the sun sets to really begin partying at Vegas' nightclubs.
Distance adds up
The megaresorts in Las Vegas are larger than they look: If you have trouble walking or are a senior citizen, you may want to request rooms near the hotel's elevators. Most people have never seen hotels this large, and you might find it tiring when you have to hike to your room at the far end of a very long hall time after time for several days. Plus, simply going to the pool, the buffet and showroom or heading to the self-parking garage to get your car can easily be a half-mile walk…or more.