What's not to love about a buffet? Endless food options, live cooking stations, dirty plates that magically disappear, and ridiculously awesome people-watching. But your standard casino buffet can't be all things to all people, so if you've got a specific taste, or if you're craving pounds and pounds of one particular type of food, we suggest checking out one of Las Vegas' best specialty buffets. Here are a few of our favorites.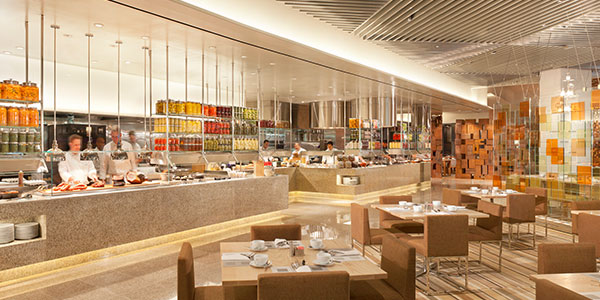 Bacchanal Buffet at Caesars Palace 
The Bacchanal Buffet is like the kid you went to high school with who was the valedictorian, sports team captain, and really good looking. They were already knocking it out of the park with their 500-plus item buffet, but now you can order a whole fish for your table, either grilled whole and stuffed with aromatic herbs or fried in an Asian style with Tamari soy and yuzu. Caviar and lobster are also available as add-ons.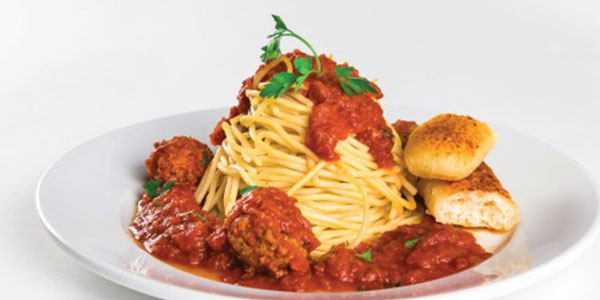 This buffet has a 30-foot salad bar so you might want to be good and get your veggies in before you gorge yourself on meat. Every Friday night is steak night where you can eat steak, steak and more steak from 4 p.m. – 10 p.m. It's $26.99 for adults and $22.99 for children.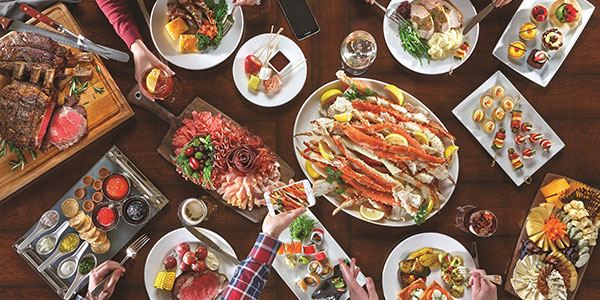 While their everyday buffet is seriously delicious, the chefs at Bellagio's buffet really go for gourmet on Friday, Saturday, and Sunday nights, where a gourmet dinner service option includes a caviar station that serves Ikura and Tobiko caviar either alone or as part of traditional globally-inspired preparations. Treat yourself to an unlimited drink option, with never-ending refills of sparkling wine. So fancy.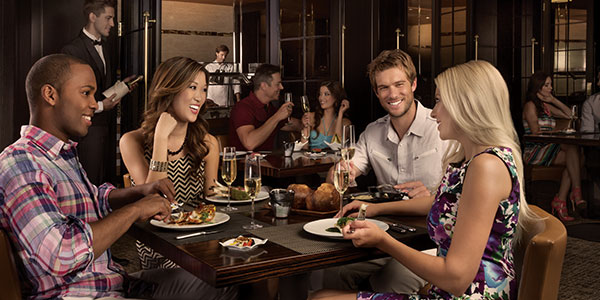 Sterling Brunch at Bally's 
Long known as one of Sin City's most indulgent buffets, the Sterling Brunch at Bally's on Sundays is a can't-miss for food lovers. In addition to bottomless Champagne and unlimited American sturgeon caviar, this buffet boasts Alaskan king crab legs, lamb, lobster tails, prime rib, oysters, truffle mashed potatoes, charcuterie, and almost anything else you can think of.