If you're a Vegas regular, you know how it feels like there's a new casino or hotel to explore every time you visit. And if it's your first trip, you'll just have to take our word from it: in Las Vegas we really like to implode old casinos. Seriously—YouTube it. And while we're always reaching for the latest and greatest, there's something to be said about those few special places that still have that classic old Las Vegas charm. Check out our list of our favorite vintage Vegas restaurants.
The Steakhouse at Circus Circus

A crowd pleaser for over 30 years, this Las Vegas mainstay boasts a retro vibe, top-notch service, and big, big dinners—think New York strip steak, filet mignon, or Alaskan king crab legs served with bread, veggies, soup or salad, and a side all included—take that, new fancy restaurants where everything (seriously, everything) is a la carte. There's even a glass-enclosed meat locker where beef is dry aged for 21 days, plus an open hearth mesquite charcoal grill where you can watch your steak being cooked. It's like dinner and a show, all for one price!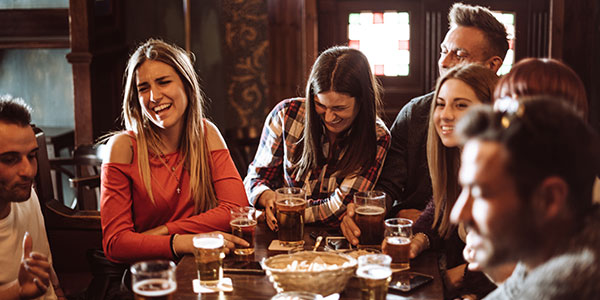 Golden Steer at 308 W. Sahara Ave. near Downtown Las Vegas

Get in your time machine and head to the Golden Steer, which has been in business since 1958. Members of the Rat Pack were regular customers and celebrities like Elvis Presley and Joe DiMaggio were known to dig into a juicy steak every once in a while, too. With retro wood paneled walls, red leather booths, and Western art, you might just feel like Old Blue Eyes himself as you dig into an 18-ounce porterhouse steak.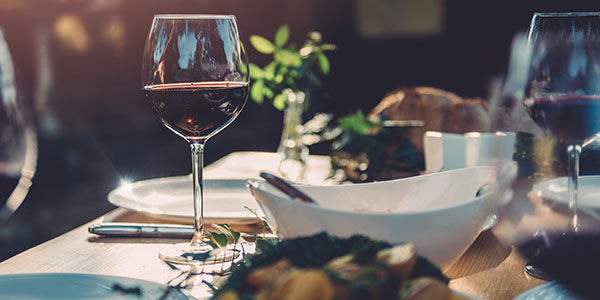 Top of Binion's Steakhouse at Binion's

Located downtown on the 24th floor of Binion's Gambling Hall & Hotel, this restaurant offers both a classic Las Vegas feel and awesome city views. Treat yourself to 28-day aged, pasture-raised Angus steaks in your favorite cut, like rib eye, filet mignon, or prime rib. And, their massive Seafood on Ice for Two appetizer is a can't-miss for seafood lovers.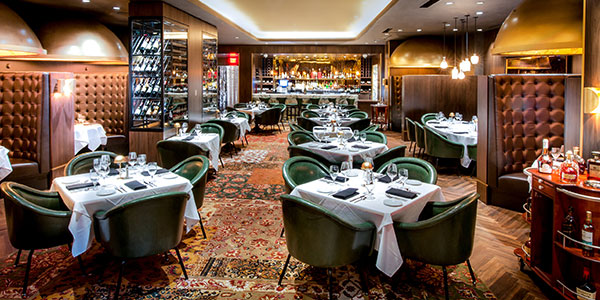 Joe Vicari's Andiamo Steakhouse at The D

Tucked into a corner of the second floor of the D, this Italian steakhouse has a retro atmosphere that we totally dig, even if the restaurant itself isn't that old. Each and every steak is aged 30 days and served up with your choice of three of their signature sauces. If you've got a big appetite, try sinking your teeth in to the Andiamo Tomahawk, a long-bone 32-ounce rib eye steak. If you're not-so-much a carnivore, this steakhouse also serves classic Italian favorites like gnocchi, risotto, Italian wedding soup, and caprese.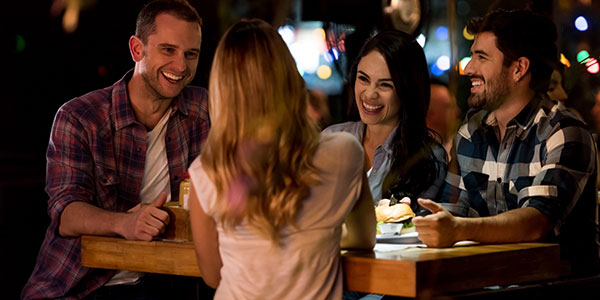 Every square inch of this restaurant screams 1960s and 1970s, from the brick lined walls to the classic booths to the fact that all ladies are presented with a rose when they arrive. Hugo's is also known for its top-notch tableside service, including a hand-mixed salad that comes with every main course. Favorite menu items include charbroiled steaks, rack of lamb, and beef Wellington.
Pamplemousse at 400 E. Sahara Ave. near SLS Las Vegas

The oldest French restaurant in town, Pamplemousse has been serving up French fare like steaks, seafood, foie gras, and duck confit since 1976. They also treat you to an impressive serving of nostalgia, with tuxedo-clad waiters, candlelit tables, and walls lined with celebrity photos.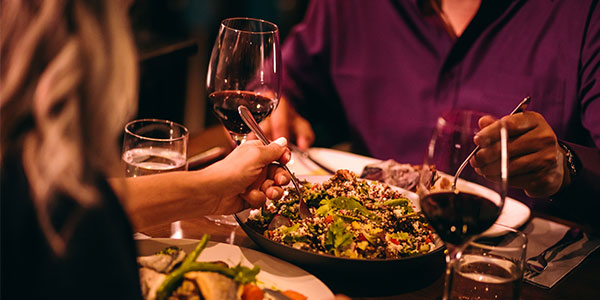 Peppermill at 2985 S. Las Vegas Blvd. near Wynn Las Vegas

So. Much. Neon. Oh, and bright colors, velvet booths, and big portions of classic American fare, served 24 hours a day. The Peppermill has been a Las Vegas icon since…well, forever, making cameos in movies like "Casino" and "Showgirls" and in TV shows like "CSI: Las Vegas." Be sure to check out the adjacent Fireside Lounge for cocktails as colorful as the décor.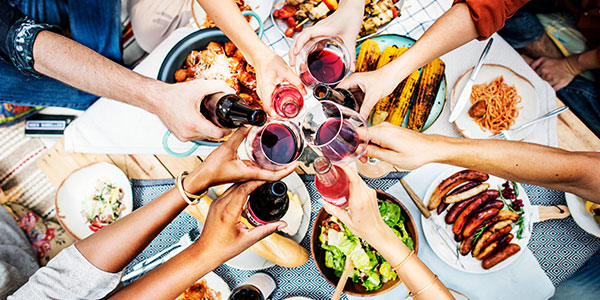 Piero's Italian Cuisine at 355 Convention Center Dr.

Piero's is so classically Las Vegas that part of the movie "Casino" was shot there. It's long been a hangout for celebrities, politicians, and other colorful characters, so keep your eyes peeled as you dig in to classic Northern Italian dishes like veal scaloppini, pollo alla Milanese, and eggplant parmesan. You'll also want to stick around for the lounge-style entertainment, which features Pia Zadora on Friday and Saturday nights.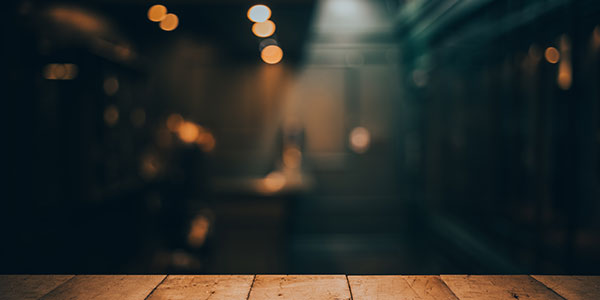 Battista's Hole in the Wall at 4041 Linq Lane near The LINQ Promenade

This restaurant is located just a block off the Strip and is a favorite of locals. The décor at this traditional Italian eatery is what we'd call "Las Vegas yearbook-chic," meaning that every square inch of the place is plastered with Vegas memorabilia. And with red leather booths, a strolling accordion player, and all-you-can-drink house wine, Battista's is just plain fun.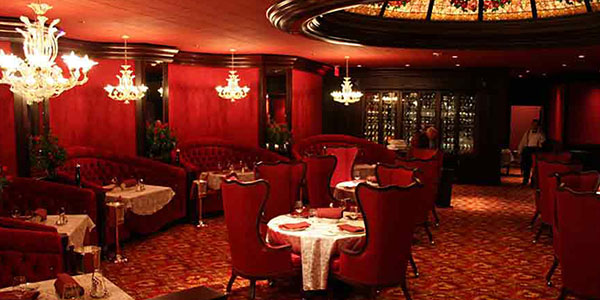 Michael's Gourmet Room at South Point

This award-winning restaurant has been collecting accolades over its 30-year history, thanks to its charcoal broiled steaks, fresh seafood, and veal specialties. The service in this intimate, 50-seat restaurant can't be beat, nor can old-school menu items like cherries jubilee and bananas Foster, prepared tableside, naturally.