So you've come all the way from a different country, continent, time zone, culture or planet just to see Vegas? We appreciate it. If we didn't already live here, we'd want to visit, too. Here are some tips for all you friendly foreigners.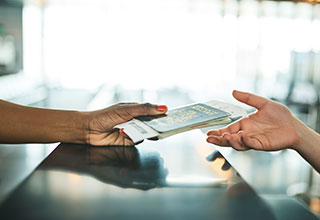 Carrying your passport
Technically, you should carry some form of identification with you at all times, since you will need to verify you're age (that you're over 21) when gaming, drinking or entering a nightclub as well as who you are when paying with credit cards or cashing traveler's checks. Storing your passport somewhere safe is probably the best thing to do--especially if you plan on partying at night or spending your afternoons by the pool. Most hotels have safe deposit boxes at their front desks or offer in-room safes that are either free or cost a small fee. If you do decide to store your passport, an international driving license is another form of ID that's widely accepted and easy to carry. They usually are not expensive to get in your home country and will be necessary if you intend to drive in the U.S. Also, be sure to make a copy of your passport to keep with you during the trip. You'll need it to prove your citizenship if your passport is lost or stolen.
Exchanging currency
It's a good idea to exchange some money for U.S. dollars at home before you arrive in Las Vegas, as you'll likely to get the best rates that way. But if you haven't done that, don't worry. You will have an opportunity to exchange currency at McCarran International Airport. Many casinos in Las Vegas also allow you to exchange money at their main cashier cages. However, visitors often find they get the best rates and most convenience from using a credit card for purchases and a debit card to withdraw cash from a checking account via ATMs (note: beware of daily limits – as you won't be able to access large amounts of money this way). You should also call your bank and credit card provider to let them know you are traveling abroad. Otherwise, they may suspect fraud due to the foreign transactions and put a hold on your cards. Traveler's checks are still widely accepted in Las Vegas, but they are not commonly used anymore.
Using electronics
The U.S. is likely to have different plug sizes and voltages than those used in your home country. If you're bringing a hair dryer, a computer or a charger for a mobile device, make sure you bring an adapter. Also, if you plan to use your phone in Las Vegas, find out if will work internationally and if it has global system capabilities (i.e., GSM) that you can activate. Otherwise, allowing your phone to roam on international cellular frequencies may cost you a fortune.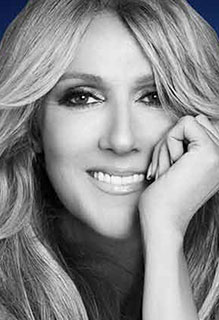 Planning ahead
Get guidebooks and check out websites about Las Vegas (like VEGAS.com!) to give you information about what hotels, shows, attractions, restaurants, nightclubs and more are available. If you have your heart set on seeing a specific show or entertainer, it's best to buy tickets in advance. World-famous headliners like Celine Dion and Cher can be hard to get tickets to at the last minute. Many of the Cirque du Soleil shows are also high demand. Plus, by planning in advance you'll be able to find more deals.
Understanding the legalities
The legal age for drinking alcohol and gambling in Las Vegas is 21. You will often be asked to prove your age by showing some type of government-issued ID in venues that involve either activity – including nightclubs, pool clubs, strip clubs, bars and casinos. Nevada state law also prohibits minors (even when they're accompanied by their parents) from loitering in casinos and gaming areas. Children are allowed to walk with their parents through the casino on their way to a show, their hotel room, shops, restaurants and attractions, but they are not allowed to stand nearby while their parents gamble. This is strictly enforced. Some hotels are more tolerant of children passing through gaming areas than others. For instance, Wynn Las Vegas and Encore discourage the use of strollers on the premises. On the other hand, Circus Circus makes it a point to welcome families with underage children, who can distract themselves with all kinds of games and amusement activities on site while mommy and daddy place bets.
Arriving and transferring from the airport
Flights land at McCarran International Airport (LAS), which is located near the Strip and about eight miles south of downtown Las Vegas. It's listed among the world's 30 busiest airports. In 2012, McCarran served more than 40 million passengers. It's comprised of two terminals -- i.e., Terminal 1 handles the majority of domestic flights while Terminal 3 attends to international arrivals and some domestic flights. There are several companies that offer shuttle service located outside Level Zero at the east end of Terminal 3. Airline Shuttle Corp., Bell Trans, Showtime Tours and SuperShuttle all provide transport to the Strip and downtown that ranges from $7-$12 (for a one-way trip). Taxi fare is $3.30 for the first mile, plus $2.60 for each additional mile and 50 cents a minute for waiting. You can have up to five passengers with no additional charge, but there's a fee for every fare originating at the airport. Expect to pay around $12 to $17 for a cab from McCarran International Airport to the south Strip, $14 to $19 to the center Strip, $16 to $21 to the north Strip and $22 to $27 to downtown. (Note: When going to most hotels on the Strip, make sure your cab driver takes Swenson and does not try to add a few dollars to the fare by going through the airport tunnel – which is an illegal practice known as "long-hauling.") Another option is to rent a limousine. The cost is not as high as you might imagine. The hourly fee for a basic sedan limo is $42 - $48.
Renting a car
You don't really need to rent a car here. As opposed to most cities in the world, Las Vegas is in the fortunate position of having an airport that is pretty much in the middle of the city (only three miles from the famed Las Vegas Strip. As for tours of the Hoover Dam, Grand Canyon or anything else you want to do around town, let others do the driving for you. Check out the tours section at Vegas.com and book your favorite adventure. In most cases, you will be picked up right at your hotel. In addition, cabs are easy to get in Vegas. If you can't find one, just head to the nearest hotel and stand in its well-organized taxi line. You might also want to ride The Deuce double-decker or SDX buses, which blanket the Strip and downtown Las Vegas, or use the Las Vegas Monorail, which covers the Strip between Sahara and Tropicana avenues. Last but not least, walking on the Strip is fun, and all the main hotels and attractions are fairly close together (but don't forget to wear comfortable shoes, a hat or cap, and sunscreen and to always carry a bottle of water).
Calculating tax
On all purchases sales tax is around 8.1 percent in Clark County, Nevada. Also, expect a 12 percent tax on hotel rooms in Las Vegas, with an additional 2 percent added to the room tax for downtown properties within the Fremont Street Experience and 1 percent for all other downtown properties.
Tipping
Tipping is just par for the course in Las Vegas. Pretty much every person you come into contact with who provides any kind of service is ripe for a gratuity. So who and what roughly should you tip? In restaurants, it is customary to tip at least 15 percent. In most restaurants, when you are with a group of six or more, the tip will be included in the bill. At the buffets, it's polite to leave $2 - $3 per person to the person who brings your drink and clears your plates. Similar to restaurants, tip taxi drivers 15 percent (or 20 percent if the service is great). It's also common to give tour guides about $10 per person at the end of a tour and valet parkers $2 - $5 upon picking up your car. For hotel maids, $2 to $5 per day is the norm. Some people tip each day while others leave a large tip at the end of their stay. Bellmen usually receive $1 - $5 per bag they handle. Room service attendants also make the standard 15 - 20 percent, just be sure to check the bill in case that gratuity has already been added. A small bet for the dealer is the usual method of tipping at gaming tables. A small tip is also appropriate for keno runners and other attendants, like the person who pays out winners on slot and video poker machines. Cocktail waitresses who bring you free libations should get at least $2 per drink.
Learning to gamble
Many casinos offer free lessons on table games ­- typically blackjack, craps, poker and roulette -- to any patron (note: you don't have to be a guest of the hotel). Circus Circus, The D Las Vegas, Excalibur, Golden Nugget and The Venetian are just a few of the properties that do this. The lessons are held at tables in their respective areas right on the gaming floor. The tables may have placards on them with the lesson times. If not, ask a casino host or floor person in the respective area for the lesson table location. No arrangements are necessary. Just have a seat (or stand in the case of craps) at the table a few minutes before lesson time. It's a nice gesture to tip the dealer who conducts the lesson when it's over.