Tacos might just be the perfect food—flavorful, affordable, and portable. And while some fast food joints and chain restaurants may try, there's really nothing quite like real, authentic Mexican food. Check out our list of the best tacos in Las Vegas, from the traditional to the inventive, and everything in between. Go ahead, make every day Taco Tuesday.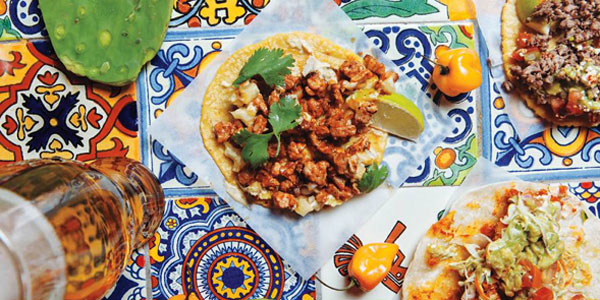 Tacos & Beer, 3900 Paradise Road
Betcha can't guess what's on the menu here? Tacos & Beer boasts nearly 20 different kinds of tacos that average about $3-$4 a piece, plus 20 beers on tap and many, many more bottled. You really can't go wrong, but the barbecue beef tacos are a crowd favorite, as are the classic Baja fish tacos. There are even multiple vegetarian and vegan options, including a delish beer battered avocado taco.  
KoMex Express, 4155 S. Buffalo Dr. 
Korean, Mexican, and American food together might not be the most obvious choice in fusion fare, but stay with us here. Their fusion tacos offer your choice of beef, chicken, pork or tofu, topped with their signature KoMex Slaw and pico de gallo, and the flavors together are truly worth trying. They do offer traditional Mexican tacos for the faint of heart, and teriyaki. And wonton soup. And nachos. And kimchi fried rice. Okay, so there's a little bit of everything.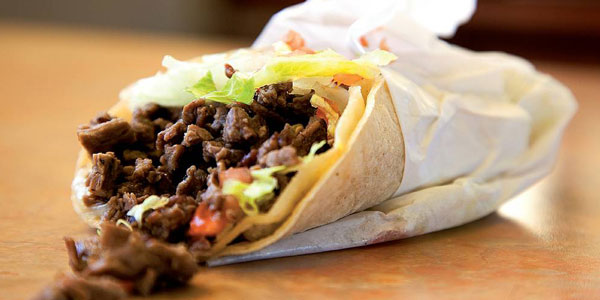 Los Tacos, 1710 E. Charleston Blvd. or 4001 W. Sahara Ave. 
Los Tacos (or "the tacos" in Spanish…you're welcome) has two locations that do authentic Mexican tacos right. Choose from carne asada, carnitas, chorizo, cabeza, lengua, al pastor, chicken, and ham and cheese. Tacos are just $3 apiece and you can add your favorite toppings for a little extra.   
Border Grill at Mandalay Bay or the Forum Shops at Caesars 
Celebrity chefs Mary Sue Miliken and Susa Feniger are turning up the heat on traditional Mexican fare with gourmet, healthy, and sustainable takes on standard tacos. Our favorites are the slow roasted black Angus beef brisket taquitos with guajillo sauce and spicy garden slaw, the al pastor marinated pork tacos with pineapple salsa, and the pan-seared seasonal fish tacos, all served in hand-pressed corn tortillas.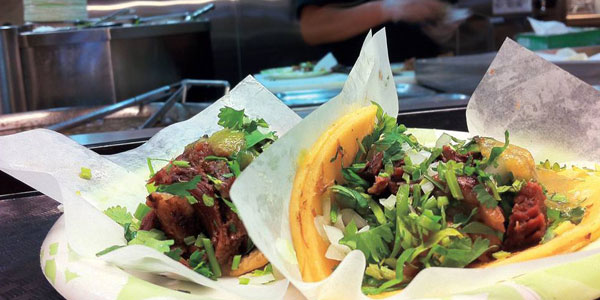 Taco y Taco, 9470 S. Eastern Ave. 
This taco shop is a favorite of locals and features a variety of meat options including chicken, chorizo, barbacoa, and carnitas, all served on fresh corn tortillas and topped with cilantro, onions, and salsa. You can also sample vampiro-style tacos, which means your taco ingredients are stuffed between two tortillas and melted with cheese. More cheese is always better, right?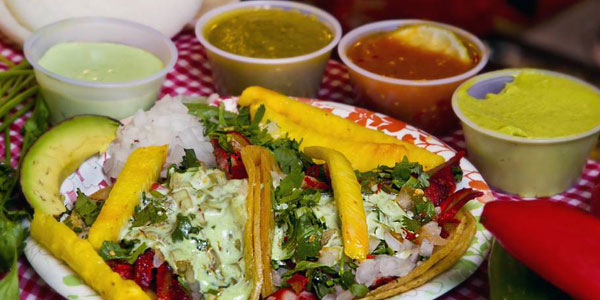 Tacos el Gordo, 1724 E. Charleston Blvd. 
This family-owned shop has been slanging Tijuana-style tacos since 2010, and now boasts five locations in California and Nevada. Tacos are served in handmade corn tortillas and topped with fresh, scratch-made guac and salsa. Choose from adobada pork, carne asada, brisket, grilled beef and cactus, chorizo, and more.  
Pepe's Tacos, 2490 Fremont St. in Downtown Las Vegas
Taco cravings can strike at any hour of the day or night, so lucky for all of us, Pepe's Tacos is open 24/7. Take your pick from all your favorite marinated meat fillings in soft corn tortillas, or crunch into hard shell tacos filled with beef or chicken.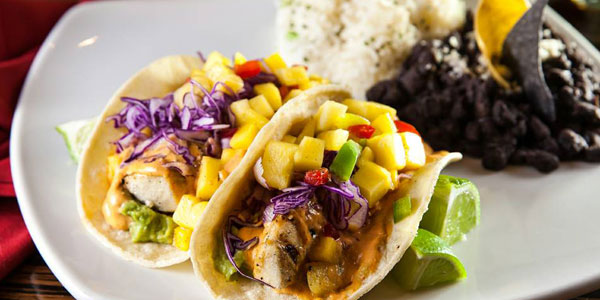 El Dorado Cantina, 3025 S. Industrial Rd. 
With organic, sustainable ingredients and hormone-free meat, El Dorado Cantina is raising the bar on traditional taco shops. Generous platters of street tacos are served with rice and beans, and their house-made white, red , and sparkling sangrias and more than 100 tequilas mean you'll never go thirsty. 
Taqueria el Buen Pastor, 503 N. Las Vegas Blvd. 
Treat yourself to authentic Guadalajara-style tacos at this friendly taco stand. While they offer all the traditional meats, plus a self-serve salsa and toppings bar, our hands-down favorite are the tacos al pastor with pineapple salsa.