"Aléatoire bêtises français." Or, for the English speaker, "We love wine." It's the spice of life, a girl's best friend and it completely makes the heart grow fonder. Yeah yeah, we know those aren't the sayings. Don't ruin this for us. We're trying to Wine Wednesdays to be a thing in the office, so be cool and read the best wine spots in Vegas.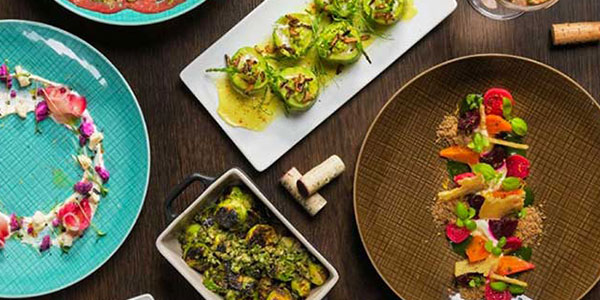 Bar profile: Cool steel with a hint of sweet wood and sunlight
Crawl out of the dusty cellar and remember that wine is about connection and expression. Aureole by Charlie Palmer at Mandalay Bay knows that so well that they put their wine in a massive tower for everyone to see. Not that we have anything against wine cellars. There are plenty on this list and we're sure Batman probably has an impressive collection. If you prefer to actually drink wine instead of just stare at it, the collection includes more than 50,000 bottles from around the world. You can scroll through them all on the iPad wine list, or just ask your sommelier for a recommendation. Like pretty much everything you'll find on this list, Aureole knows precisely how to pair their wines with their exceptional meals to give you a superb experience.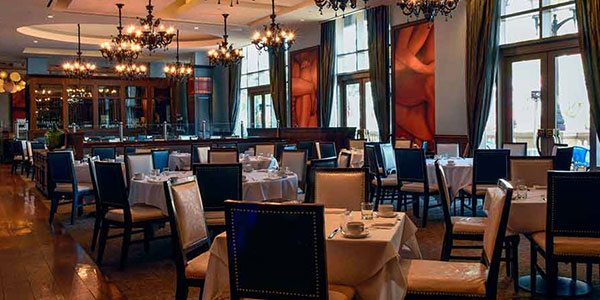 Morels Steakhouse & Bistro at The Palazzo
Bar profile: Traveling on a boat packed with eloquent cheeses
When you have more than 400 varieties of wine on the books (including about 60 by the glass), it's safe to say that you're one of the best places for wine in Las Vegas. Oh, and if you're asking us, running out of wine totally counts as cardio (winky face). Morels Steakhouse & Bistro at The Palazzo pours up both quality and quantity. Their boat load of "Best Of" awards basically makes them the undisputed, heavyweight champion of wine in Las Vegas. And because they have so many different types of wine, you won't ever have to worry about running out of goods to try. Speaking of, if there's a particular bottle that is the apple of your eye, feel free to slide up on Morels' 24-bottle enomatic system that allows you to sample rare and elusive wines by the glass. It's basically the "sliding into your DM's" version of wine drinking.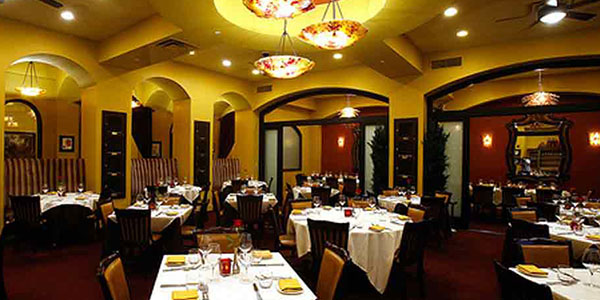 Bar profile: Homemade tomato sauce with a shot of limoncello
Just off the Las Vegas Strip, across Paradise Road from the Hard Rock Hotel, is a local restaurant called Ferraro's, and we love it. We love the family atmosphere and the fact that they're open late. We can score some divine gnocci al pesto at midnight. But what we're here to mention is the wine. The wine list is long and lovely, offering varietals from around the world. And the staff is more than just knowledgeable, they take pride in the establishment's ability to give you the meal of a lifetime. Ferraro's is the place to go when you want to feel like your taste in wine matters, even if you don't really know what you're talking about, because everyone there will treat you like family. And, even though it's not wine, treat your table to a shot of limoncello after dinner. Your server might even join you.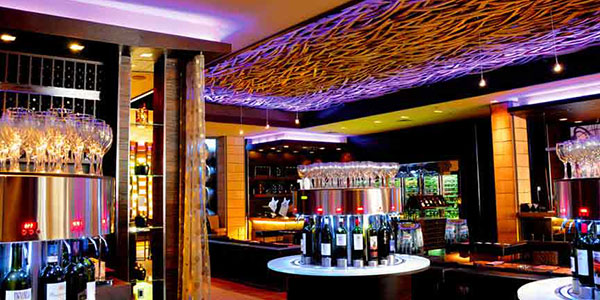 Bar profile: Modern motifs that evoke notes of attitude and abandon
Now we're seeing what wine can be in the modern age. It doesn't have to be stuffy or be dominated by old men whose snobbery rivals a socialite's dog when it turns up its nose at kibble. Wine can be contemporary and approachable to everyone. That's what Hostile Grape at M Resort does so well. You can walk in knowing exactly what you want, what you like and what you want to share with those around you. Or you can just take one look at their wine dispensers and realize you can sample enough wine to make the "Real Housewives" turn civil. The M Resort offers many beautiful venues that aren't as packed as places on the Strip, and Hostile Grape adds to the allure with its collection of 160 wines available for sampling by the glass.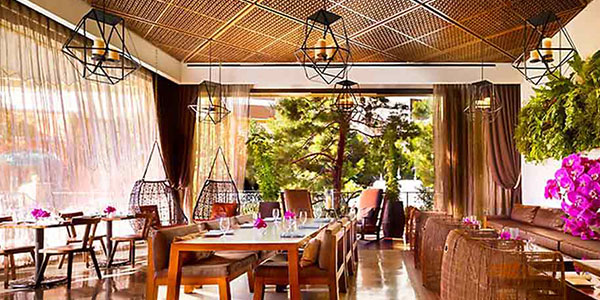 Bar profile: A solemn cave that hugs the glass and always asks for more
With a view of the pool area and a feel that's somewhere between hidden gem and resort classic, La Cave Wine & Food Hideaway at Wynn is a gorgeous place to dine and drink. Whether you prefer to be inside where you can feel the cavernous draw of the bar space, or out on the patio where the sounds and scents of the pool flow in, this is one restaurant and bar that has its experiences set and its desires fulfilled. You can head down to the cellar to see the wines or just hang out at the bar and have them come to you. This place is, more than anything, about the moment. The food will be delicious and the wine will be perfect, just remember to savor it all at this luxurious hideaway.