When it's time for a nice dinner out, nothing quite beats a good ol' American steak dinner. And in Las Vegas, steakhouses take it much further than just your typical meat-and-potatoes. Think Prime cuts, savory gourmet side dishes, and seriously good wines to pair with.
Hungry yet? Bring your appetite and a carnivorous friend or two along with us as we take you through a tasty tour of our favorite steakhouses in Las Vegas.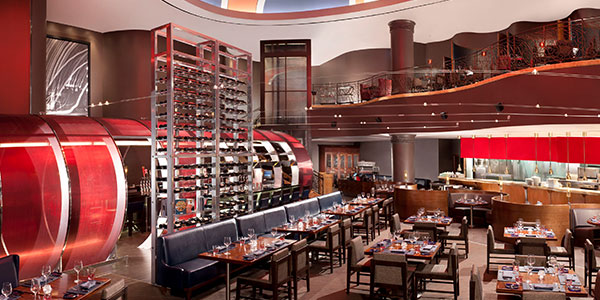 Gordon Ramsay Steak, Paris Las Vegas

They're so serious about their steaks here that they wheel them around on a steak cart and let you pick your favorite cut, all of which are hand-selected by legendary New York butcher Pat LaFrieda and aged for 28 days in a Himalayan salt room. Pair your steak with everything from Alaskan king crab legs to demi roasted bone marrow, and then throw on a side of the decadent mac and cheese or the gouda-topped loaded baked potato and you've got yourself a real meal.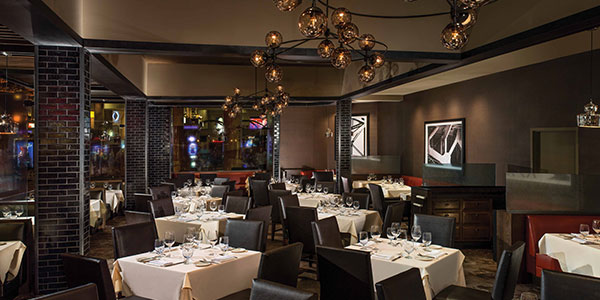 A New York-style steakhouse, Old Homestead sets the mood with dark woods, burgundy leather booths, and a seriously swanky feel. Entrees include a New York strip, porterhouse for two (how romantic!), and the massive 24-ounce Gotham Ribeye on the Bone. Or, indulge in the award-winning Old Homestead Burger, a 10-oz. dry-aged burger cooked in seasoned cast iron, on a brioche bun with foie gras butter, Tillamook cheese, and caramelized onions.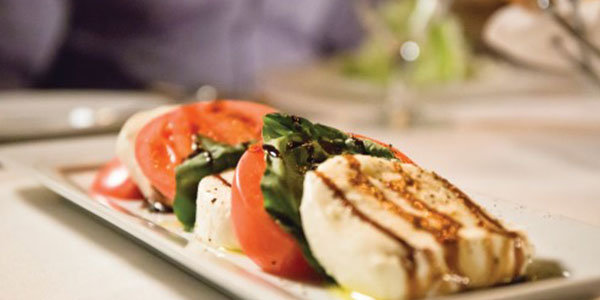 The Steakhouse at Circus Circus

Old school in the very best way, the award-winning Steak House at Circus Circus cooks every steak on an open hearth charcoal grill, giving it a delicious flavor you won't find many other places. Sink your teeth into 21-day aged Midwestern beef, in cuts like rib eye on the bone, New York strip, and filet mignon. Really go for it and add a lobster tail, Alaskan king crab legs, grilled garlic shrimp, or sautéed mushrooms to your dinner.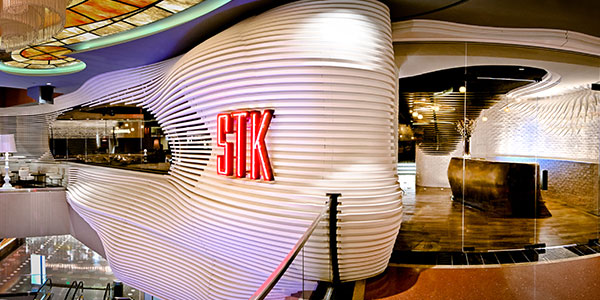 One part Vegas hot spot, one part modern steakhouse, STK at the Cosmopolitan serves up the same see-and-be-seen atmosphere as its other locations in New York, Miami, and LA. Start with seafood from the raw bar before indulging in the highest quality cuts of steak, including skirt steak, sirloin, or an incredible 34-ounce cowboy rib chop. Toppings and sauces abound, and we also love the rich side dishes—try the parmesan truffle fries or jalapeño cheddar grits.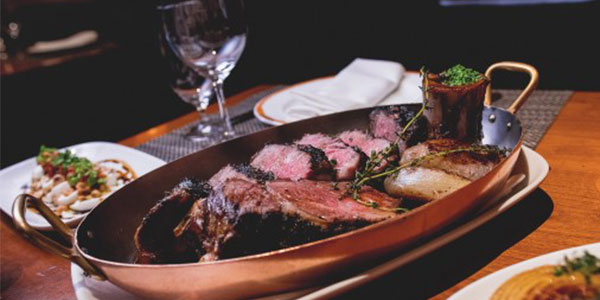 James Beard Award-winning chef Tom Colicchio's Craftsteak is a go-to dinner destination for steak lovers. Dry-aged steaks include a rib eye, 24-hour braised short rib, and generous 10-oz. filet mignon. Also on the menu are 8-ounce Japanese Wagyu—truly a must-try splurge for the serious steak connoisseur. Additional (equally delicious) options include diver sea scallops, salmon, and free-range chicken.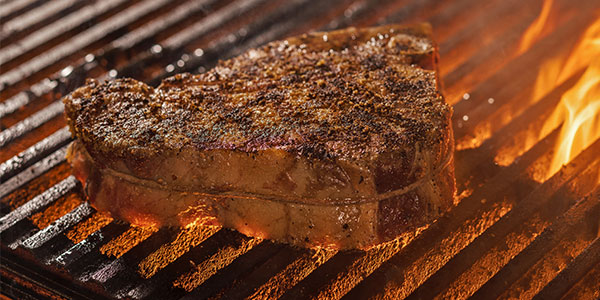 Chef Wolfgang Puck's CUT pulls out all the stops, with a richly decorated dining room, aged steaks, house-made sauces, and a wine list filled with over 500 selections from the United States, France, Italy, Spain, and Australia. On the menu, steaks are divided up by preparation type and country of origin, with options including USDA Prime, Australian grass-fed, and Japanese Wagyu. After dinner, head next door to the lounge, where a mixologist with a roving cocktail cart creates nightcaps right at your table.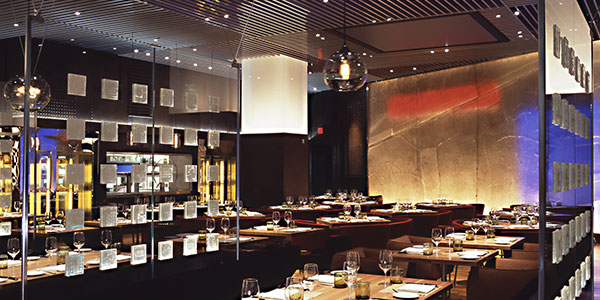 Chef Michael Mina's restaurant offers a modern twist on traditional steakhouse fare, with steaks seared to perfection on a 12-foot wood-burning grill and slow poaching ovens that deliver perfectly marinated meats. The menu features all-natural steaks, line-caught seafood, and the freshest produce, with indulgent side dishes including baked potatoes with bacon marmalade, Brussels sprouts with mulled apples, and mushrooms in red wine.