When you're not marveling over the glitz and glam of the bright lights of the city, take your butt outside for some fresh air—yes that exists in this city. Although our big message is "drink until you drop," you'd be surprised at all the nature-y things around us. So if you're a tree-hugger, check out the best natural wonders near Las Vegas.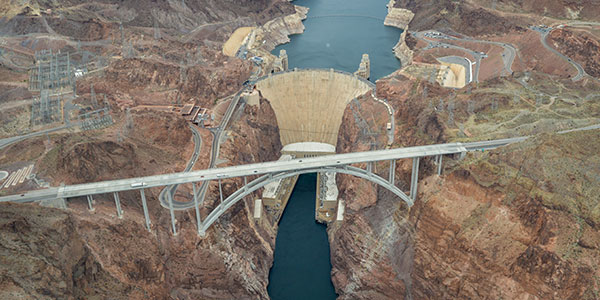 Feast yer eyes on this here beauty (pirate accent intentional). One of the largest manmade lakes in the world, Lake Mead is fun to escape to when you want to take a dive in a natural body of water rather than one polluted with barfing drunk people and others who can't hold their bladder long enough to go to the bathroom. There are also brunch, dinner, and sightseeing cruises if you're one of those people who don't like to get your hair wet (that would be us). FYI, this lake borders the Hoover Dam which is a wonder of itself. Cha-ching! Two birds with one stone.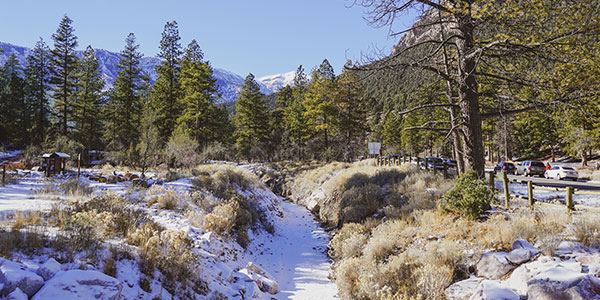 Deserts can have green too, you know. Head to the north and visit the beautiful green trees at Mount Charleston. If resort pools aren't enough to cool you down, these mountains have your back. It's usually 20-30 degrees cooler up here. Before you hit the hiking trails, check out the interactive visitor center. It looks like a place you went on a field trip in the 5th grade. If hiking isn't enough, head to one of the campgrounds for some overnight wilderness action. If you don't want to go full on wild, they also have a lodge for guests who can't live without running water. The coolers are packed; we'll meet you up there.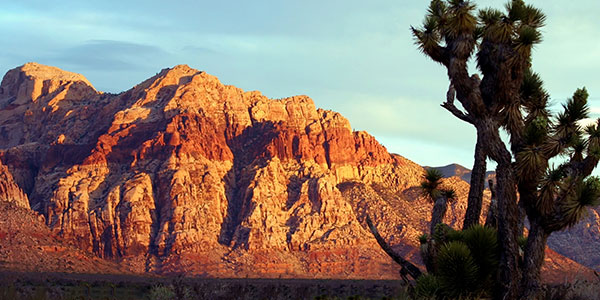 If you didn't know, red is in season and totally our color. Get your hike on or bring your camera to capture all the glory. Red Rock Canyon is a gem of the city and people come here just to witness them. If you're having a Mariah Carey moment and don't want to use your feet, saddle up and ride horseback off the beaten path to enjoy the hidden wonders this place has to offer. If you want to do nature in style (or as we like to say "the Vegas Way"), hop in an exotic car and tour the place lookin' like a baller. Either way, you can do no wrong and brag to all your friends, "See, I can be one with nature."Desert beauty comes in beautiful shades of red just 15 miles west of Las Vegas at Red Rock Canyon. Tourists, sightseers, joggers, hikers and rock climbers will find the towering red cliffs full of wildlife, including burros, rabbits, coyotes, bighorn sheep, red tailed hawks, golden eagles, hummingbirds, wild horses, bobcats and mountain lions.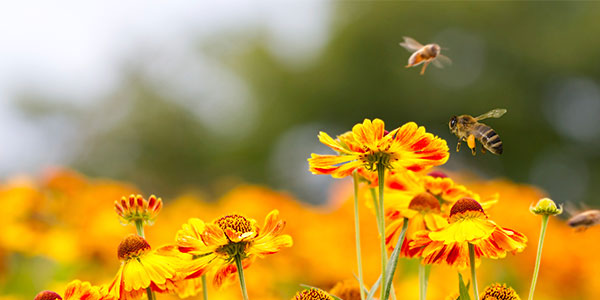 Spring Mountain Ranch State Park
If you're looking to be kind-of-outdoorsy but kind-of-not, Spring Mountain Ranch State Park is the spot to plop down your tushie. In the summer, when it is too hot to function, they have night hikes for those who would kill for a good view of the stars (date night status: perfection beyond belief). Now that the nature part is out of the way, let's capitalize on the entertainment side of things. The park has tours of old memorabilia and even musical theatre for you artsy folk. This spot gives you all the perks of the outdoors, without feeling like you went off the grid.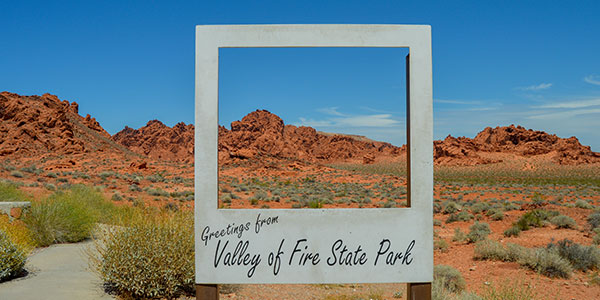 Before you say it, we'll set the record straight. No, the Valley is not on fire – even though at times you might feel like it with our heat. But it sure is one hot commodity, burn, baby burn. You'll see some of the most breathtaking views and they're all natural (you don't hear that phrase a lot in Vegas). These land forms are some of the oldest rocks known to mankind…let's play the game: how many cavemen do you think lived here?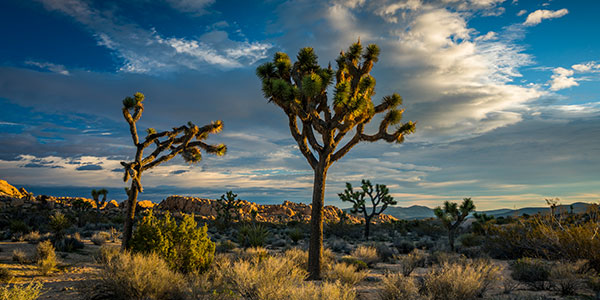 Joshua Tree
Now, you'd think that with the name "Joshua Tree" there would be a beyond-holy tree that sparkles in the sunlight. Well, not quite—Vegas' hotels might have convinced us everything should be sparkly. Three hours out of town towards California, Joshua Tree has become one of our faves. The Mojave and the Colorado deserts cohabitate to become #relationshipgoals. You can, hike, you can camp, you can do whatever your wilderness heart desires.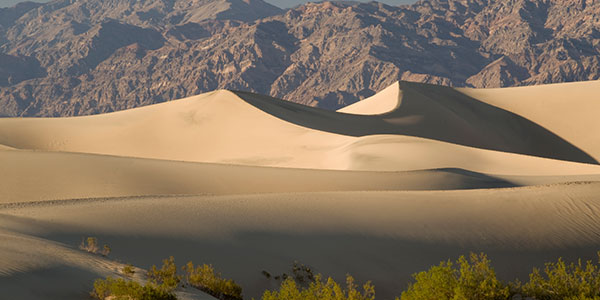 Think museum, but outside. Death Valley National Park offers stellar geological history and some Old West remnants. Only two hours from Las Vegas, this is one natural wonder worth your time. Turn it into a cute mini-roadtrip and make pit stops at classic desert outposts like China Ranch and Scotty's Castle. This is basically a triple-threat package. Let's go exploring.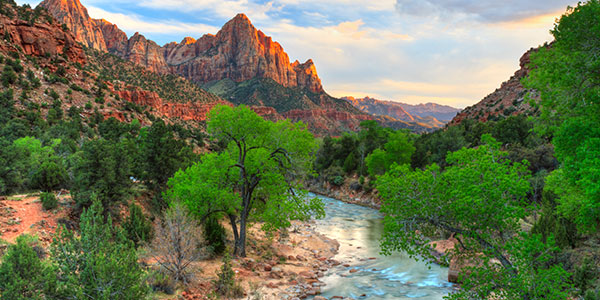 If you're one of those intense hikers, try Zion National Park on for size. Only two-and-a-half hours from Vegas, you'll be blown away by these hikes and sights. One hike even has you treading through water for miles—come prepared, my friends. This isn't for beginners. Grab those waterproof phone cases, because you'll want to snap all these pictures since nobody will believe if you don't. Oh, side note: they also have pretty trees and wildlife to look at for those who just want to stroll on through.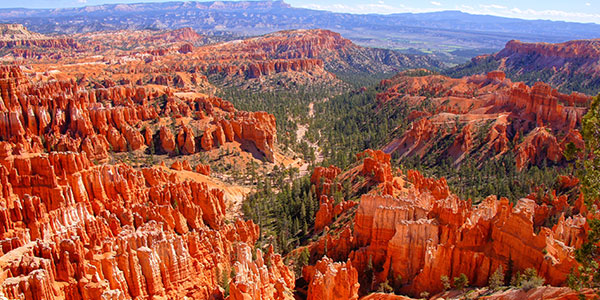 If you're only in Vegas for a short amount of time, Bryce Canyon is the natural wonder to choose. It has the rock formations of the Grand Canyon, the color of Red Rock, and the mountainous terrain of Mount Charleston. Wham, bam, thank you ma'am. Cold weather and winter never stopped nobody and it won't stop us either. If there is snow on the ground, this is the perfect place for cross country skiing. Talking about taking all the marbles. Bryce Canyon: 1, Everywhere else: -25.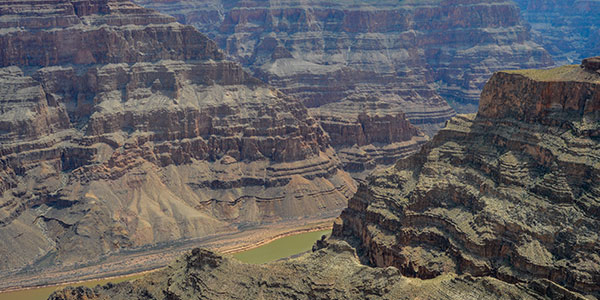 It doesn't get the title "One of the Seven Natural Wonders of the World" for nothing. People from around the planet come to see this beaut. There are a million and one things you can do. We're more of a stylish crew, so over-the-top helicopter entrance here we come. Take it all in people, this is one sight Vegas can't offer. The Grand Canyon is bucket list worthy. Go see for yourself so we can tell you, "Told you so."