We've never met anyone who didn't like pizza. The gooey cheese. The chewy crust. The meaty toppings. Yep, we're pretty sure everyone loves a good pizza. And if you don't, we're not sure how to help you. For those of you who are pizza fans, there are a lot of choices in Vegas from New York to Neapolitan-style, gourmet to gluten-free and everything in between. To help you narrow down your options we investigated pizza joints around town and came up with a list of places where you'll be happy you grabbed a slice:
FIVE50 Pizza inside Aria
FIVE50 takes its name from the number that Shawn McClain says is the ideal temperature to cook pizza. And you should probably listen to him – he's a James Beard Award-winning chef. At FIVE50 you can create your own pizza with toppings like sweet peppers, wood-fired tomatoes, padron peppers, whipped ricotta, white anchovy and smoked bacon. Or, you can try one of the signature pizzas that McClain has created. Hint: You'll probably want to do that. Did we mention he's an award-winning chef? The signature pies include a mouthwatering truffle pizza with potato, truffle salami, béchamel and fresh-shaved truffle on top. Meat lovers will enjoy the Gotham, created with house-made sausage, pepperoni and salami. Other options include everything from a simple margherita pizza to the more adventurous North Beach, which is topped with clams and smoked mozzarella or the Farmstead, which features prosciutto, olives and a farm egg. If you need some pizza on the go or after restaurant hours, FIVE50 also has a walk-up slice counter.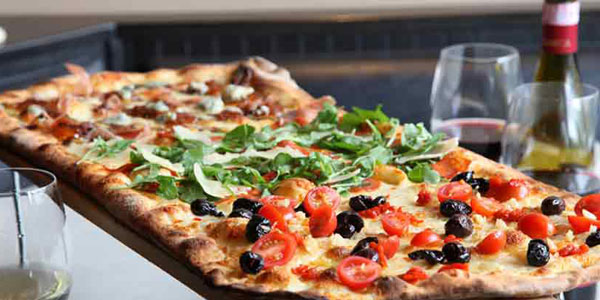 Pin-Up Pizza inside Planet Hollywood
If you're one of those people who thinks bigger is better, Pin-Up Pizza is for you. Each pie measures 30 inches across and uses 4 pounds of dough, which means each slice measures a whopping 15 inches long by 6 inches wide. That's quite a mouthful! The New York-style pizza is made from fresh ingredients and is evenly cooked in a giant gas oven, giving it a crispy crust. If you're wondering where the pin-up part of the Pin-Up Pizza comes in, it's the restaurant's Pin-Up Pizza girls, who are dressed in retro rockabilly uniforms bringing to life Bettie Page, Jayne Mansfield and other famous pin-up gals of the '50s.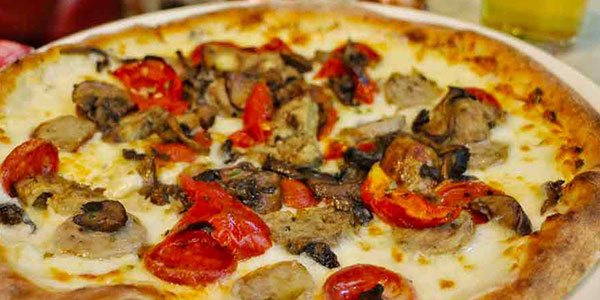 Flour & Barley at The LINQ Promenade
Sometimes pizza is better with a view. Sit outside on the patio at Flour & Barley at The Linq and not only can you watch the masses walk by, you can see the massive High Roller observation wheel up-close and in action. As the name suggests, Flour and Barley is both a pizza and craft beer restaurant. You'll find individual brick oven pizzas with wood-fired crusts made with fresh ingredients and house-made toppings. Options include carbonara, margherita, vongole with clams and pancetta, and diavola with spicy capacolla, artichokes, olives and tomato with Calabrian chili. The extensive beer program offers seasonal beers on draft.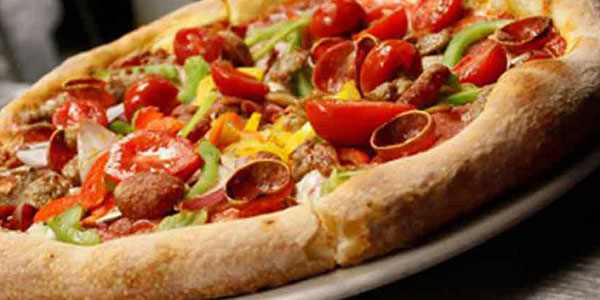 Pizza Rock inside Green Valley Ranch Resort and Spa
We're not sure if it's called Pizza Rock because of the music playing or if it's because owner Tony Gemignani is such a rock star in the pizza world. Yes, there is a pizza world and he's pretty much the king of it. Gemignani is president of the World Pizza Champions; the first and only Triple Crown winner for baking at the International Pizza Championships in Lecce, Italy; and the 2007 World Champion Pizza Maker at the World Pizza Cup in Naples, Italy. Pizza Rock features a variety of Italian and American pizza styles (all cooked in one of four different ovens) including Neapolitan, Classic Italian, Classic American, Sicilian, Roman and Gluten Free. It's not often you get to eat pizza that has won medals and world cups, so when you're at Pizza Rock you'll want to try Gemignani's award-winning pies such as the Sicilian-style burratina di margherita, which won the Gold Cup Pizza Championships; Napoletana-style margherita, which won the World Pizza Cup; and Cal Italia (asiago, mozzarella, imported gorgonzola, sweet fig preserve, prosciutto di Parma, Parmigiano-Reggiano and balsamic reduction), which won the Gold Medal in the Food Network Pizza Champions Challenge.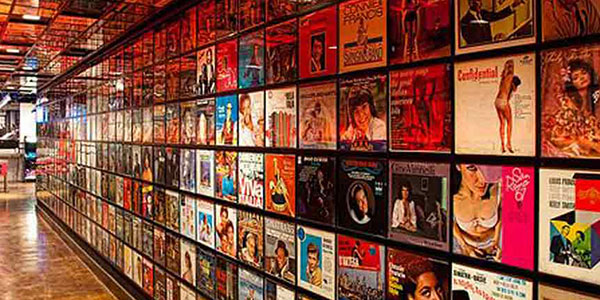 Secret Pizza inside The Cosmopolitan of Las Vegas
This pizza isn't so secret anymore. When it first opened, the nondescript location and lack of signage made it a bit of a challenge to find, but the cat is out of the bag. You'll often see a long line winding down the hallway at 3 a.m. This is where you go if you need a slice after you've been partying at the club all night. Secret Pizza is a tiny, standing room-only place. At the walk-up counter you'll find fresh, incredibly tasty thin-crust pizza like pepperoni, cheese and veggie offered by the slice. Or take a whole pie to go back to your room, grab some friends and continue the party.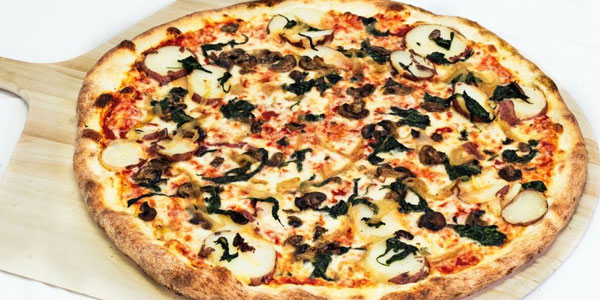 Pop Up Pizza inside Plaza Hotel and Casino Las Vegas
If you're downtown you'll want to try the fresh gourmet pizzas at Pop Up Pizza, which are named for famous Vegas places and faces. Try a slice of the "Goodman," which features spinach, potatoes, caramelized onions and mushrooms. "The White Chapel" is – you guessed it – a white pizza made with mozzarella, ricotta, roasted garlic oil and sautéed spinach. Health conscious diners will appreciate the vegetarian and vegan varieties of pizza.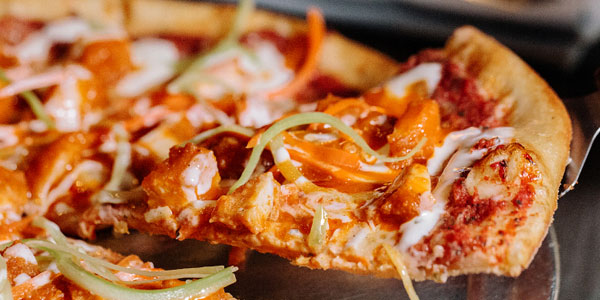 Slice of Vegas inside Mandalay Bay
Grab a slice of gourmet pizza at this casual spot in The Shoppes at Mandalay Place between Mandalay Bay and Luxor. Slice of Vegas serves New York-style pizza and specialty pizzas including a Philly cheese steak pizza and a chicken wing pizza in personal or family sizes. Slice of Vegas also has a specialty pie called The Hangover (made with sausage, gravy, green peppers, onions, home fried potatoes, bacon, mozzarella and scrambled eggs). We're honestly not sure if it causes one or cures one.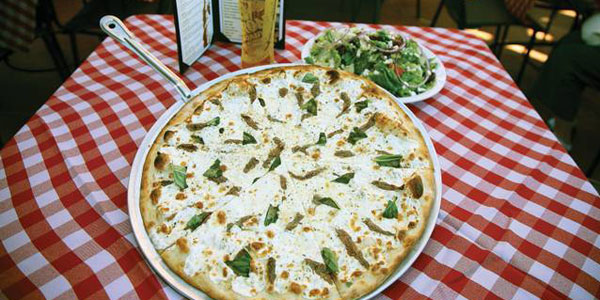 Grimaldi's inside the Grand Canal Shoppes at The Venetian | The Palazzo
Grimaldi's is a New York institution famous for its thin-crust pizza made with secret recipe dough and baked in a coal-fired brick oven. Build your own pie with white, pesto or red sauce and choose from toppings including artichoke hearts, meatballs, oven-roasted sweet peppers and more. Frank Sinatra was a fan and regular at the New York restaurant and legend has it he might have even had Grimaldi's pizza flown to him in Vegas when he was performing here. It doesn't get much cooler than that.