Put down your passport. You don't need to make a trip across the border to find great Mexican food. You can find it right here in Las Vegas. We have places to go when you just need a quick taco fix. And we have places that are so authentic that you won't find things like nachos on the menu. No matter what kind of Mexican food you're looking for, we have a restaurant that will satisfy your craving. These are the best Mexican restaurants in Las Vegas.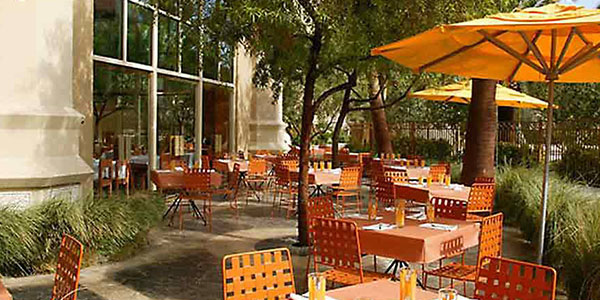 Border Grill inside Mandalay Bay
Fans of celebrity chefs will want to try Border Grill, which serves food from Mary Sue Milliken and Susan Feniger of Bravo's "Top Chef Masters" and Food Network's "Too Hot Tamales." If you ask us, this is one of the best places in town for brunch. You can sit outside on the patio next to Mandalay Bay's pool and enjoy unlimited small plates and bottomless mimosas. Totally worth it. The brunch dishes include green corn tamales, bacon jalapeno PBJ, chicken and waffles, and machaca chilaquiles, made with smoked beef brisket, crispy corn tortilla chips, Mexican cheese and roasted chile cream sauce. Top it all off with churro tots – dulce de leche infused churros with cinnamon sugar, chocolate ganache and passion fruit puree.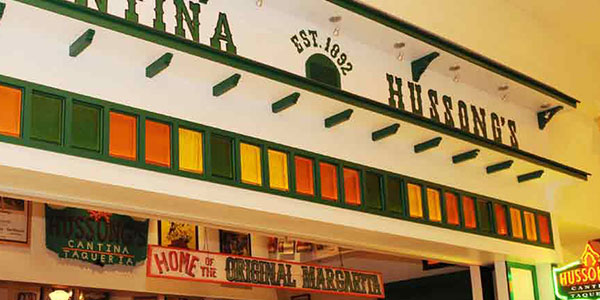 Hussong's Cantina inside Mandalay Bay
Hussong's Cantina, which is a landmark in Ensenada, Mexico, claims to be the spot where margaritas were invented by bartender Don Carlos Orozco in 1941. With a claim to fame like that, how could we not include them on our list? Hussong's has been party central for visitors to Ensenada since 1892. The Las Vegas branch hasn't been around quite that long but they serve up the same festive atmosphere, famous margaritas and a plethora of tequilas as the original. The food is an equal match to the steady flow of tequila. The delicious cuisine includes tacos, enchiladas, nachos with bubbly cheese and taquitos.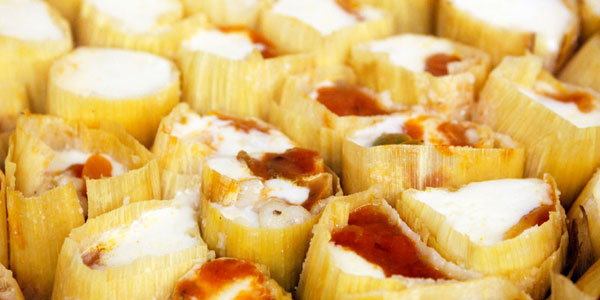 Doña Maria 901 S. Las Vegas Blvd.
This restaurant has been a favorite in Las Vegas for more than 35 years. It's where you go if you want cooking like your grandma's cooking. Doña Maria is famous for their tamales, which come in a variety of flavors. Red features pork in a mild sauce, green is chicken in a spicy sauce, cheese is made with Monterey jack and green chiles and there's even a sweet tamale for dessert with pineapple and raisins. The tamales are sold single, by the half dozen or dozen. The restaurant also serves things like tacos, enchiladas and burritos but let's face it, you're going here for the tamales.