There's a reason why they call it "Sin City." Vegas isn't exactly known for happy families pushing strollers through the park or kids jumping up and down and sharing candy and stuff. We get it: we are who we are. But part of who we are is being the Entertainment Capital of the World. And we happen to think we're pretty bad ass at that. But we're not exclusive, we love da kids! So stop Sally from beating her older brother up for long enough to check out our list of the best family-friendly shows in Las Vegas.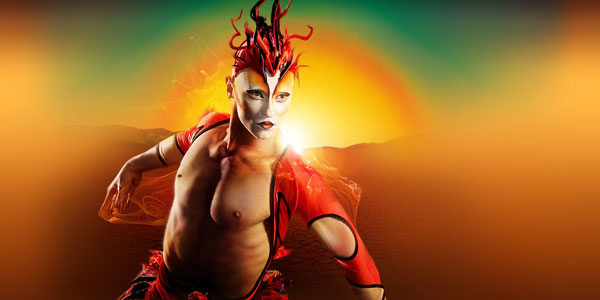 No age restriction
Probably didn't think that a world famous Cirque show was going to be on this list, did ya? Lucky for you, Mystere at Treasure Island delivers the thrill of the circus with the elegance of a snobby dinner party, minus the animal smell and pretentiousness (we're not sure which comes from where). The whole family is going to love this show, #Amazed. Gravity-defying poses, hand-to-hand balancing and ridiculously skilled aerialists are the uje here, folks. So grab some popcorn, sit back, and let the artists go to work. Your kids may not want to talk to you about the show, but they're going to post about it on social media, which is cool with us. #Like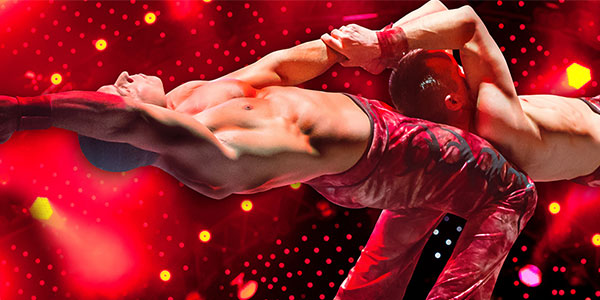 V – The Ultimate Variety Show at Miracle Mile Shops at Planet Hollywood
No age restriction
An energy drink or a triple shot of espresso probably won't be enough for this high energy show at the Miracle Mile Shops at Planet Hollywood. V – The Ultimate Variety Show is so fast paced, you might want to combine a couple of adrenaline boosters to keep up (but maybe consult with your doctor first). For 75 minutes, these performers are non-stop movin' and groovin'. The beauty of V is that it has something for everyone. You'll run into jugglers, skaters, dancers, magicians, gymnasts and comedians (phew, we think that's everyone). Despite the variety of talent, the show actually has a pretty clear storyline, making it easy to follow for children and any grown-up who's had a few to drink. And you might need those extra drinks, because there's a part in the show where crowd members are pulled up on stage. Liquid courage, anyone? And consider this your warning: you may or may not be made fun of.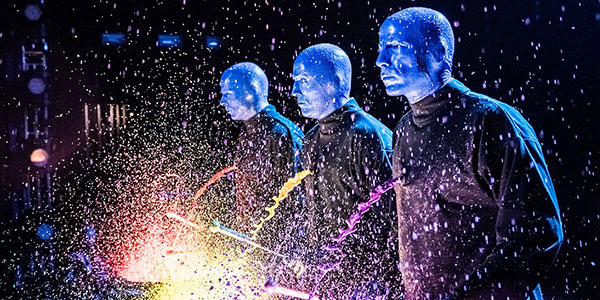 Age 3+
You want to get a little trippy? Well, Blue Man Group at the Luxor is kinda like what you used to do in college recreationally, but waaay more legal. What we mean is that the blue bros. are probably the most sensory show in Vegas. We're talkin' vivid colors, intense vibrations, booming sounds and way more. What'll keep you hooked though is the performers' seemingly endless curiosity. It's like if Steve Urkel came on stage and started messing something up, but instead of ruining everything, he make it 20x better! The kids will love it. And aside from being an amazing production, the show is a good time and surprisingly educational. Who says you can't come to Vegas and learn something new?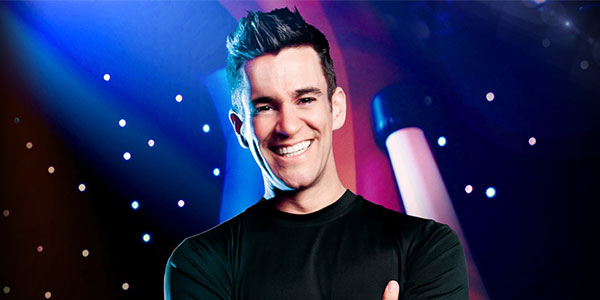 Jeff Civillico: Comedy in Action at Paris Las Vegas
Age 3+
What do you get when you combine high energy with a little quirkiness and goofball behavior? And we don't mean a Saturday night on the Strip. We're talking about Jeff Civillico: Comedy in Action. Don't be fooled by his antics, we mean, he's definitely a little off (in a good way!), but the dude is uber talented. He can juggle, balance plates on his fingers and even give himself a wedgie. You read that right, he can give himself a wedgie. He's funny AND talented. All jokes aside, Civillico is the ultimate professional. His show is clean, funny and appropriate for all ages. So bring the fam. And if you've been taking notes, maybe bring an extra pair of underwear. That whole "giving yourself a wedgie," thing sounds like it might take some practice.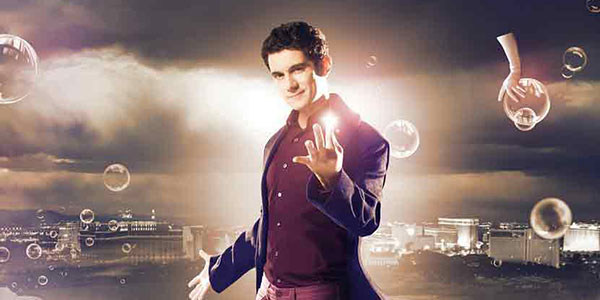 Xavier Mortimer's Magical Dream at Bally's Las Vegas Hotel & Casino
Age 3+
What happens when a performer leaves Cirque? Well, if you're an acclaimed illusionist like Xavier Mortimer, you get your own show at Planet Hollywood. Mortimer took an extreme leap of faith by being the first Cirque du Soleil performer to open his own show on the Vegas Strip and we couldn't be more pumped! The show transitions between 14 acts to create one unifying story line, which is weird because we can barely remember any of our own dreams. But the show isn't just magic. Mortimer combines comedy and wonderment in a way that is pretty sweet for the whole fam.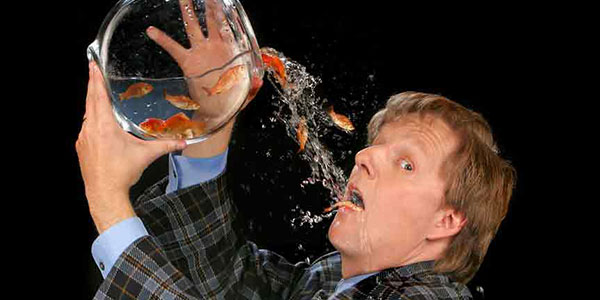 Mac King Comedy Magic Show at Harrah's
No age restrictions
We can't be the only ones who get a little joy from scaring people, can we? If you're a little sick and twisted (in a completely normal, harmless and zero restraining orders type of way) like us, then you're going to love the Mac King Comedy Magic Show at Harrah's. Mac gives you the inside scoop on scare techniques and he'll even hook you up with "goldfish" eating techniques. Don't ask us; you just have to go. But Mac's more than a one-trick pony. He's got a little bit of rope and card tricks, some sleight of hand and a little disappearing animal, all with some parent and kid-friendly humor sprinkled throughout.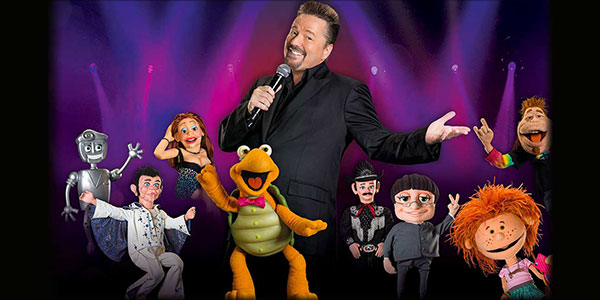 Terry Fator: The Voice of Entertainment at Mirage
Age 5+
What do you call a guy who performs an entire show without speaking a word? We're not sure, but we're hoping that Terry Fator can teach our significant others (zing!). All kidding aside, you'll probably remember Fator from winning "America's Got Talent" in 2007 with his cast of puppets. And that's a huge deal considering America's stellar voting record. But calling Fator a "puppet master," doesn't do the man justice. He's probably the best singer on the Strip who doesn't open his mouth. And his –err- the puppets, their comedy is on point.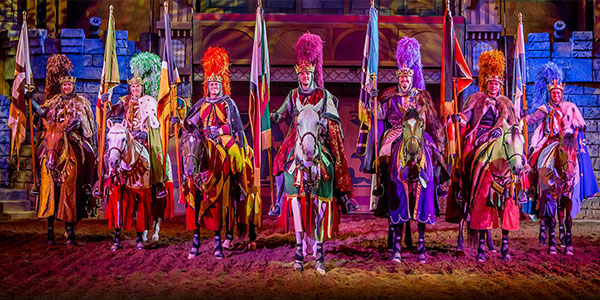 Tournament of Kings at Excalibur
No age restrictions
Who doesn't love a little blood with their dinner? Ok, so the only "blood" you'll see at this show is if you end up liking your meat a little rare. But work with us here, people! Tournament of Kings at the Excalibur is going to get your adrenaline pumping and we can't lie, you may or may not leak a little spittle while cheering on your favorite knight. Merlin and a court jester lead the evening's events, which include everything from jousting and sword fighting to racing and gladiator-style combat. So get comfy, toss back some ale and let the knights go to town. And if you didn't know, kids 3 and under are free, so long as they sit on a parent's lap. So whatever you gotta do to make that work is cool with us.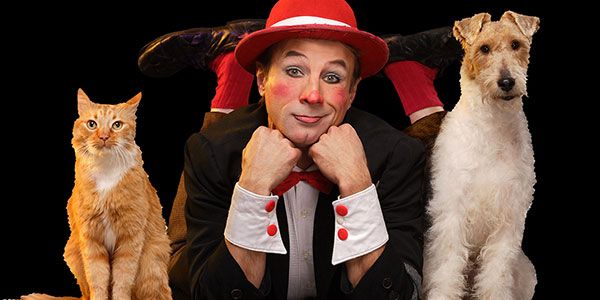 Gregory Popovich's Comedy Pet Theatre at Miracle Mile Shops at Planet Hollywood
No age restrictions
We have a soft spot for animals around here. Kitten tattoos aside, animal lovers of all ages are in for a treat with Gregory Popovich's Comedy Pet Theatre at the Miracle Mile Shops. Everything from cats and dogs to doves, parrots and other animals act as his assistants and participants (could you blame Popovich? It's hard to find good help these days). As a Moscow Circus School graduate and a fifth-generation circus performer, Popovich has circus ability comin' out of the wazoo. Combined with some of the cutest animals in town, this is a can't miss show that the whole family will love.  


VEGAS! THE SHOW at Planet Hollywood
No age restriction
Everyone knows that Vegas does it big. What better way to celebrate that history of biglyness than by turning it into a show? Over 40 singers and dancers share the stage with 11 musicians to recreate some of the city's most iconic landmarks and moments in VEGAS! THE SHOW. Other cities may have plaques and what-not, but Vegas created a whole show. Your move, every other city. Personally, we couldn't think of a more befitting tribute to the greatest city in the world. Appropriate for kids and adults, this is the perfect way to learn about Vegas' rich entertainment history.