So now that you're in Sin City with the whole crew in tow, you may be worried that there isn't much to do that the whole family can enjoy — unless you enjoy tallying up all of the times the casino floor managers yell at the kids for being too close to the games. However, luckily for you, you're now in the Entertainment Capital of the World where even the kiddos' entertainment needs are catered to. While there are hundreds of shows in town, in no particular order, here are our top 10 shows we know are fun and appropriate for the whole family.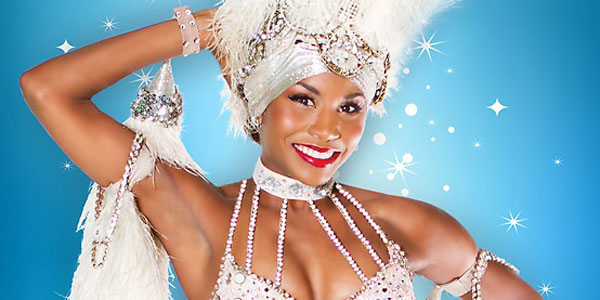 VEGAS! The Show 
Ticket Price: From $49
Consumer Rating: 4.7/5
No age restriction 
Las Vegas was built on pure, raw talent and that concept is exactly the foundation upon which show producer David Saxe created "VEGAS! The Show" at Saxe Theater. The show celebrates iconic moments from the city's rich entertainment history through the performances of 40 singers and dancers and 11, on-stage musicians. "VEGAS! The Show" opens with a custodian named Ernie who works at Las Vegas' Neon Museum - a graveyard for the once luminous signs of Vegas day's past. Clad in a blue jumpsuit, Ernie reminisces about some of the most memorable entertainers who played Vegas and how the times have changed since then. Appropriate and entertaining for youngsters and adults alike, this is a perfect production for those seeking a clean and fun Las Vegas entertainment experience.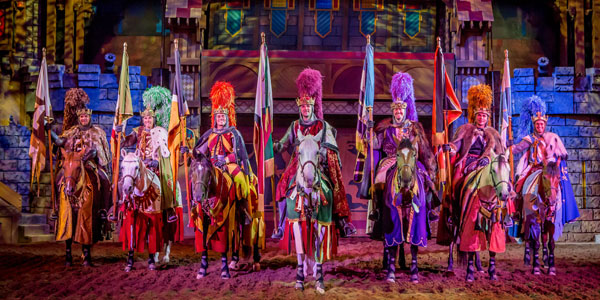 Tournament of Kings
Ticket Price: From $76
Consumer Rating: 4.5/5
No age restriction Children under the age of 3 are admitted free of charge if they sit on a parent's lap and share their meal. Any child 3 or older must occupy his or her own seat.
When you arrive at this dinner show inside the castle-shaped Excalibur, you'll be seated in sections that represent a "country." Throughout the production, Merlin and a court jester will urge you to cheer for your native knight as he takes on rivals from other lands in challenges like jousting, sword fighting, racing and gladiator-style combat. The evil Mordred tries to capture King Arthur's kingdom, but the countries unite to fight against him.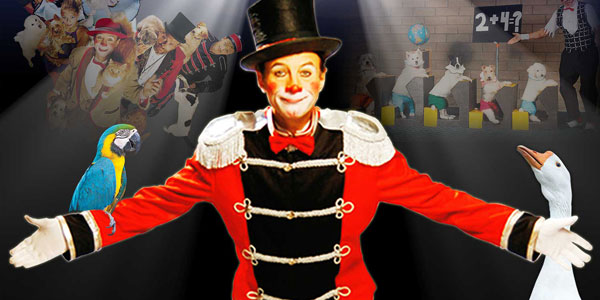 Gregory Popovich's Comedy Pet Theater
Ticket Price: From $30
Consumer Rating: 4/5
No age restriction
Gregory Popovich's Comedy Pet Theater is the cutest show on the Strip, hands down. Cats and dogs (plus doves and other small critters) act out skits, pretending to be passengers waiting to board a train, students in a classroom or patients waiting to be seen by a doctor. Popovich, a graduate of the Moscow Circus School and a fifth-generation circus performer, juggles, jumps rope and performs a host of other big top-style tricks. With the cuddliest cast of any show, Gregory Popovich's Comedy Pet Theater is a must-see for young animal lovers.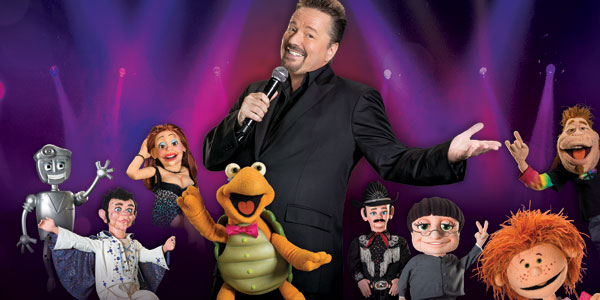 Terry Fator at The Mirage
Ticket Price: From $65
Consumer Rating: 4.8/ 5
Terry Fator is considered one the greatest illusionists on the Las Vegas Strip, but you'll never see him perform any magic tricks. He's a fantastic impressionist, especially considering he's barely moving his lips. He amazes audiences with spot-on singing in the voices of famous entertainers like Elvis, Cher, Ella Fitzgerald and more without moving his lips, and that's not all. Along with being a singer and a celebrity impressionist, Fator is a puppeteer. His face may not move much during his show, but his hands are always in action, bringing to life his cast of lovable puppet co-stars. This is a great family show that keeps the kids innocently entertained while Fator dishes out funny jokes that adults will appreciate that will go right over the heads of the younger audience members.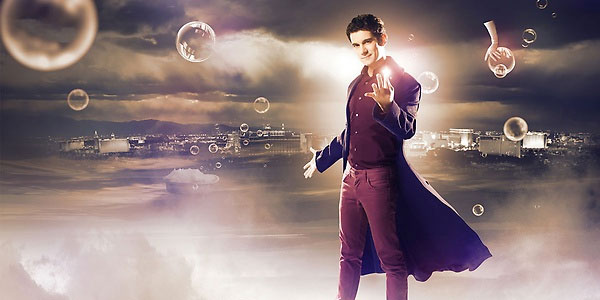 Xavier Mortimer's Magical Dream
Ticket Price: From $60
Consumer Rating: 4.6/ 5
No age restriction
Former Cirque du Soleil performer and acclaimed illusionist Xavier Mortimer brings comedy and drama together to create a dream world of magic at the Sin City Theater in Planet Hollywood. Mortimer has performed in more than 30 countries and most recently appeared in Cirque du Soleil's Michael Jackson ONE show at the Mandalay Bay. He's the first Cirque performer to make the leap from ensemble role to headlining a permanent Vegas show. Mortimer's show - Xavier Mortimer's Magical Dream – unfolds as a poetic and magical dream with 14 acts, each leading into the next to create a seamless dream world. Mortimer's performance includes the physical comedy style of Charlie Chaplin, especially his cymbals tricks which always get laughs, and the wonderment of Mary Poppins (watch for the flying cane). Grab the family and jump into the dream world with Xavier Mortimer, this show is suited for all ages.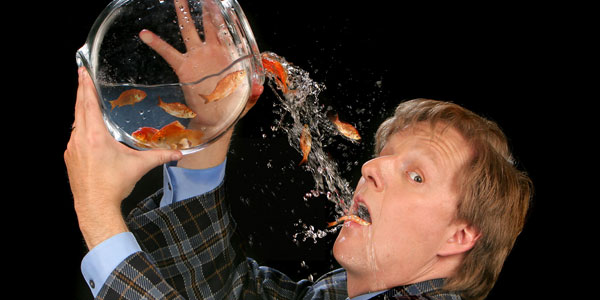 Mac King Comedy Magic Show
Ticket Price: From $41
Consumer Rating: 4.7/5
No age restriction
Mac King can teach you how to scare your friends! He gives away his trick for eating "goldfish," but all his other gimmicks are secret. King's show features classic sleight of hand, and it's perfect for a family with attentive, inquisitive kids. From rope and card tricks to disappearing animals and shadow puppets, Mac King's got it all. A little parent-friendly humor is couched in kid-friendly jokes, and when Mac makes his way into the audience, he's just as likely to pick Junior to come on stage as he is to pick Dad or Mom. He pokes fun at his volunteers without ever embarrassing them. A father in real life and a kid at heart, Mac King is a master all-ages entertainer.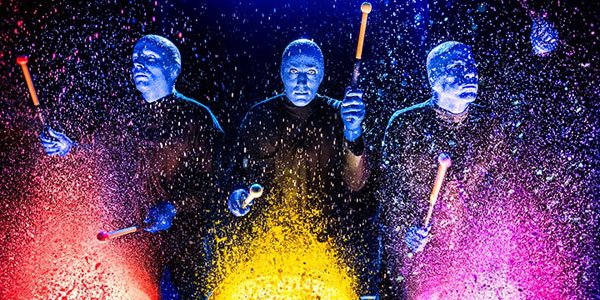 Blue Man Group
Ticket Price: From $98
Consumer Rating: 4.3/ 5
Ages 3+
This show takes on big issues like brain function, groupthink and artificial intelligence, but the three silent stars, dressed in black and made up to be earless in alien blue, are childlike in their ignorance as well as their curiosity. With a bright, colorful visual program and a hearty dose of toilet humor, Blue Man Group is a win, especially for boys. The characters stuff their mouths full of marshmallows, play with giant iPhones and crawl over the theater seats rooting through guests' belongings. At the end of the production, enormous beach balls float through the theater, and audience members can't help but punch and shove them in slow motion. This show is noticeably loud. It's full of dance-worthy original music (including a finale with lyrics that rattle off silly nicknames for your butt) featuring Blue Man Group's signature invented instruments. There's no age limit on Blue Man Group's free nightly procession, in which the stars parade through the Monte Carlo casino floor with their spectacle of kooky vehicles and instruments.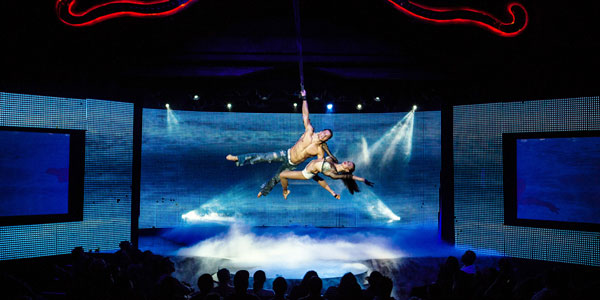 V -- The Ultimate Variety Show
Ticket Price: From $ 44
Consumer Rating: 4.4/ 5
No age restriction
You'll see seven acts in this high-energy 75-minute revue. The performers rotate in and out, but you can bet on a treat no matter when you see the show. The Crazy Gauchos' drum routine is a favorite, and Tamara Yeroffyeva, a rhythmic gymnast, awes crowds with her grace and flexibility. Melinda, the only female magician to ever have her own show in Vegas, appears often, and the Skating Aratas wheel out amazing acrobatics at high speed. Wally Eastwood, the host of "V" and a lightning-fast juggler, will amaze the oldest and delight the youngest in your group when he plays Beethoven on a floor piano by bouncing his juggling balls on the keys.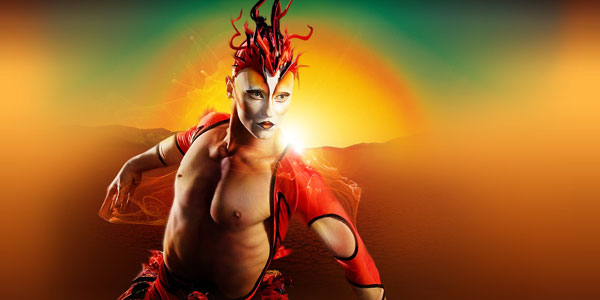 Mystère
Ticket Price: From $74
Consumer Rating: 4.6/ 5
No age restriction
If you're looking to take in a high-end show with the whole family, think about Cirque du Soleil's Mystère, which delivers the thrill of the circus with a touch of elegance. Displays of incredible strength, daring and agility will dazzle and delight kids of all ages. The ideas in the production center around the circle of life, but understanding the theme is not critical to enjoying the performances. Among the acts is a team of two men who strike gravity-defying poses in a hand-to-hand balancing routine, an aerialist who twists and turns to create optical illusions with two suspended lengths of fabric, and a group of gymnasts who flip and climb around four vertical poles. This show has no age restriction, but it is probably not a good choice for children who don't like clowns. One who acts as an usher rounds out Mystère with good humor, and colorful, imaginative costumes add to the rainbow of spectacle in this classic Las Vegas spectacular.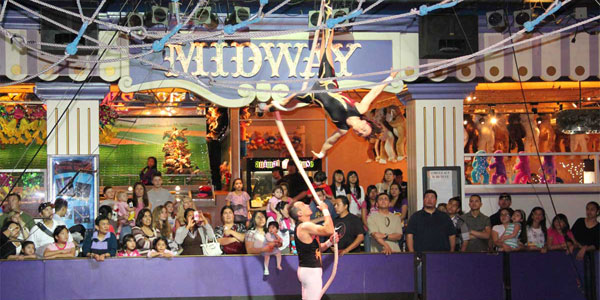 Circus acts at Circus Circus
No age restriction
Free shows begin daily at 11 a.m. and run every 30 to 45 minutes until midnight on the center stage at the Carnival Midway at Circus Circus. Children will be delighted with classic circus acts like jugglers, clowns, acrobats and flying trapeze artists. And, of course, there are clowns! In case painted faces aren't enough thrill for your older travelers, the Carnival Midway is just a stone's throw from Circus Circus' indoor amusement park, the Adventuredome.