Meat. Cheese. Buns. Couple of toppings. Ketchup. Mustard…simple, right? No way. Anybody can make your typical drive-thru or backyard barbecue burger. But if you want a burger to really write home about, you'll want to check out our list of Las Vegas' best burger places.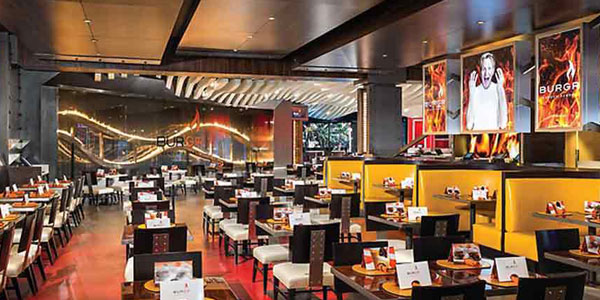 Gordon Ramsay BurGR at Planet Hollywood
Designed by celebrity chef Gordon Ramsay, BurGR is a burger lover's paradise, thanks to awesome flavor combinations and crispy, hand-cut fries. The patties themselves aren't your average grocery store ground beef. They're made from the perfect blend of short rib, brisket, and chuck, basted in Devonshire butter, cooked over an open flame, and served on brioche buns that are made fresh daily. If you're feeling spicy, we recommend the Hell's Kitchen burger, which is made with asadero cheese, roasted jalapeños, avocado, and roasted tomatoes.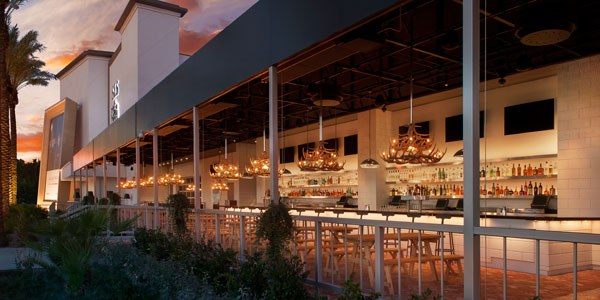 Umami Burger at SLS
Umami was named "Burger of the Year" by GQ Magazine. So what's their secret? The patties are made with house-ground premium steak and enhanced with a unique blend of seasonings and sauces. Choose from toppings like shiitake mushrooms, house beer-cheddar, roasted Hatch chiles, and smoked salt onion strings. Oh, and if you're the I-need-a-beer-with-my-burger-type (we are too), you can stuff your face while sitting in the outdoor beer garden, overlooking the Las Vegas Strip.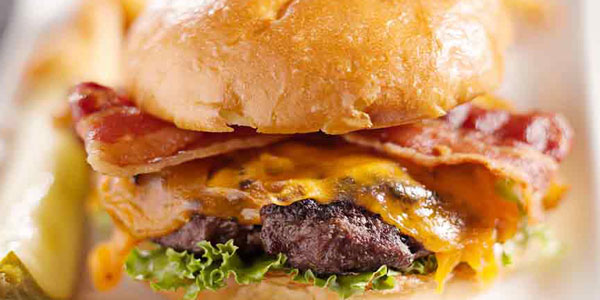 The upside? This Hubert Keller restaurant is a build-your-own burger concept. The downside? That means you have to make so. many. decisions. Like if you want a beef, lamb, or buffalo burger, and which kind of bun you want. Oh, and you're not off the hook yet. Options for toppings include everything from coleslaw to pineapple to fried eggs. Feeling fancy? Treat yourself to the Rossini Burger, a Kobe-style Wagyu beef burger with sautéed foie gras and shaved truffles.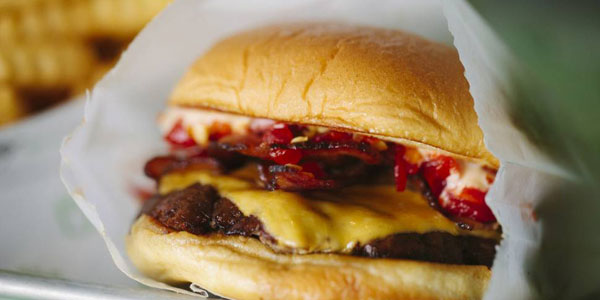 Shake Shack at New York-New York
Know any New Yorkers? Do they talk about Shake Shack all the time? Stop rolling your eyes and start sampling for yourself at this West Coast outpost of the East Coast burger restaurant. Shake Shack serves up classic Angus burgers with lettuce, tomato, and their classic Shack Sauce. You can also find veggie mushroom burgers, all-beef hot dogs, and beer and wine. Burgers aside, there's one more must-try: their famous frozen custard shakes. Choose from vanilla, chocolate, caramel, peanut butter, and other flavors.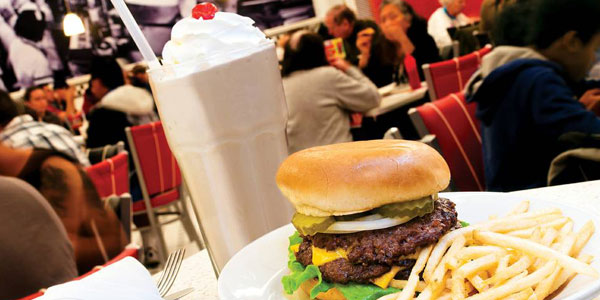 Sometimes less is more, and Midwest mainstay Steak 'n Shake falls into that category. Choose from single, double or triple patty Steakburgers, crispy fries, and massive, hand-dipped milkshakes in classic flavors like chocolate, strawberry, and banana, plus specialty flavors including birthday cake, chocolate chip cookie dough, and Nutella.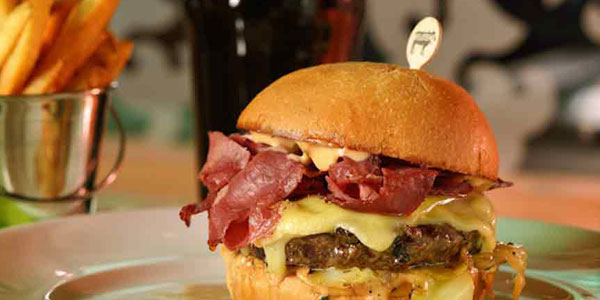 Holstein's at The Cosmopolitan of Las Vegas
Holstein's puts on a show, with décor that includes life-sized neon pink cows, pop art from local artists, and multiple TVs for watching the big game every weekend. Delicious burger combinations include the Gold Standard (a dry aged sirloin burger with smoked bacon, aged goat cheddar cheese, tomato confit, baby arugula, and garlic-chive aioli) and the Rising Sun (a Kobe beef burger with teriyaki glaze, nori furikake, crispy yam, spicy mayo, and tempura avocado). Their menu recommends beer pairings for each burger, but we prefer to go big with one of their bam-boozled shakes, only for grown-ups.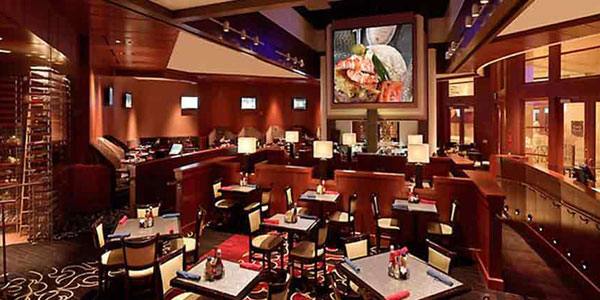 Le Burger Brasserie at Paris Las Vegas
You may have heard of Le Burger Brasserie before—it's the place with the $777 Kobe beef and Maine lobster burger on the menu. It's topped with pancetta, goat cheese, seared foie gras, and 100-year-aged balsamic. Oh, and it's served with a bottle of Rosé Dom Perignon Champagne, as it well should be. If almost $800 for a burger is a bit above your budget, never fear. They've also got more modestly priced (yet still delicious) options, like a bleu cheese burger, California Chicken burger, and French onion burger.
Bobby's Burger Palace between Aria and Mandarin Oriental
A casual dining concept from chef Bobby Flay, this restaurant gives you the choice of beef, turkey, chicken, or veggie burgers with crowd-pleasing toppings including avocado relish, queso sauce, and fried eggs. Pair yours with cheese fries, buttermilk onion rings, or sweet potato fries with honey mustard-horseradish sauce. Milkshakes (some with booze, obvi) round out the menu.