No trip to Vegas is complete without a visit to a Las Vegas buffet. People have been diving head-first into this all-you-can-eat goodness since 1941, when the El Rancho Hotel opened and offered its "chuck wagon," an assortment of cold cuts and a few hot dishes, to keep its gamblers fed and…well, gambling. If this is your first foray into the world of Sin City buffet dining, or if it's just been a while, read our insider secrets and top tips for a more delicious experience.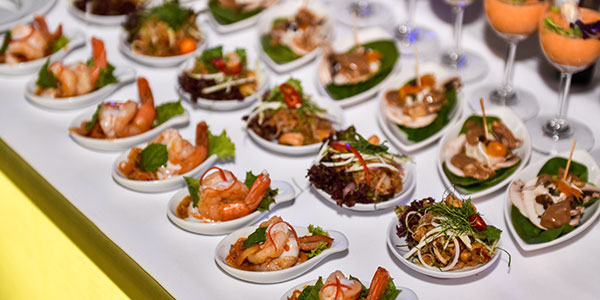 Wear your buffet pants
Oh, you think we're kidding? How cute. Let's face it, when you have prime rib, a made-to-order mac 'n cheese bar, and a whole ocean's worth of crab legs in front of you, you're going to eat. A lot. So wear some comfortable, loose fitting pants. And while you're at it, maybe plan for a nap afterward.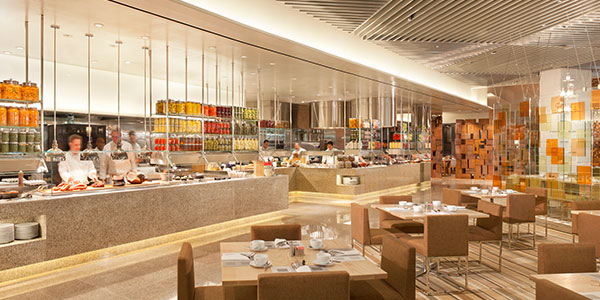 Get a players card or a VIP pass
Nobody wants to wait in line, especially when you're hungry (or hangry?). If you're staying at the hotel where you're dining, see if you can get your hands on the property's players card and bypass the line. At some super-popular buffets, like Bacchanal at Caesars Palace, you can pay an extra $20 and skip the line. Money talks.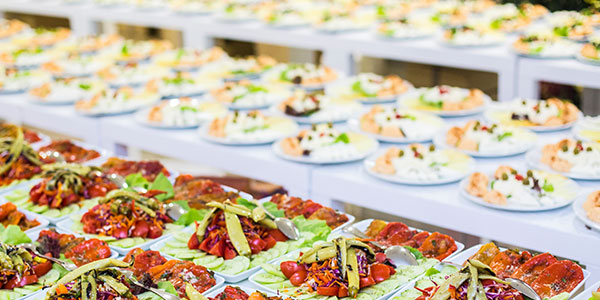 Buy a Buffet of Buffets Pass
If you're really hungry—like world-hot-dog-eating-champion-hungry—check out the Buffet of Buffets Pass. It gives you open access to five buffets for 24 hours, so if you plan it right, you could fit in lunch, dinner, breakfast, and another lunch. It gives you access to some of Las Vegas' most popular buffets, including Le Village Buffet at Paris and Spice Market Buffet at Planet Hollywood.
Be aware of holiday prices
During busy weekends or on holidays, many buffets jack up their prices, and while they may have some extra menu items, you'll definitely be paying for them. In addition to the major holidays, you also may end up shelling out extra cash on Super Bowl Weekend, 4th of July, and Mother's Day, to name a few.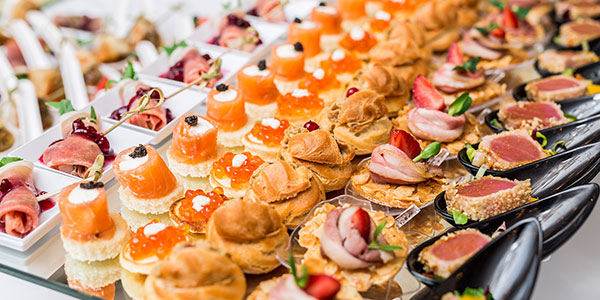 You can tip at the register
It's customary to tip the server at a buffet who brings you drinks and clears your big ol' pile of dirty plates. If you don't have any cash on you, don't worry. You can add a tip to your credit card when you pay at the register up front.
Make a reservation for a group
If you're traveling with a group and don't want to stand in line for hours (like, literal hours), see if you can make a group reservation. In fact, some buffets take reservations even for smaller parties.
Take advantage of the hour before lunch and dinner
Timing is everything, and costs can change depending on what time of day you're dining. You can make this work to your advantage. If you arrive just before the lunch menu is served, you could pay the breakfast price and enjoy the lunch menu, for example. Note that this doesn't work at all buffets—some close for an hour or two between meals.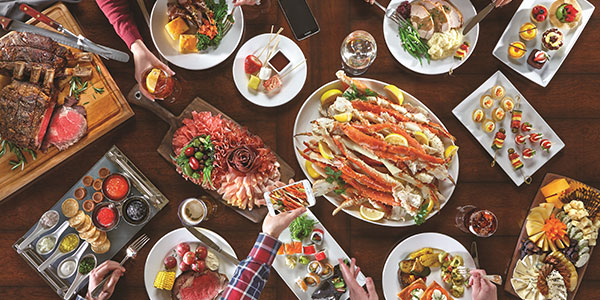 Dine on special theme nights
Are you a serious seafood lover? Traveling with someone who wants to eat nothing but prime rib? Many buffets offer theme nights each week where you can really gorge yourself on your favorite fare.