Day One in Las Vegas
So you've got one day in town and you're wondering how you can make the most out of those precious 24 hours. There's certainly not a lack of things to do in Las Vegas, but deciding what to do is intimidating. Since we know exactly what you should be checking off your Sin City bucket list, your 24-hour dance with Lady Luck should go a little something like this: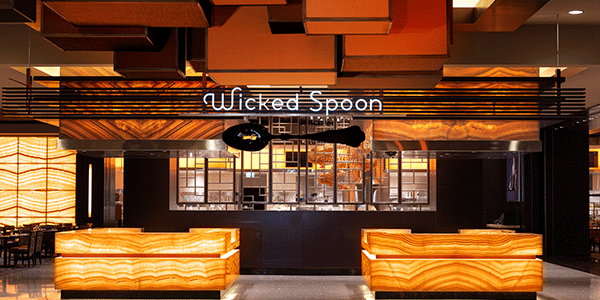 Breakfast is the most important meal of the day, so a visit to one of the best buffets in Las Vegas should be high on your to-do list. We'll point you to The Cosmopolitan. We don't have a buffet bias but we do love this one for its seriously good variety of delicious food and its central Strip location. A Vegas buffet gives you the opportunity to indulge in worldly cuisine while feeding the pro-wrestler inside you. More importantly, it's a total rite of passage.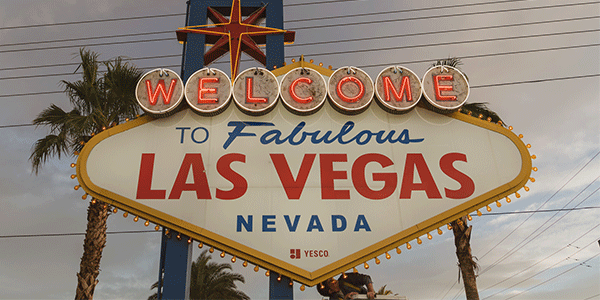 Once you're filled to the brim with steak and strudel, it's time to take in the sights. Binoculars, fanny packs and Hawaiian shirts are optional but we're more about getting into some of the free attractions sprinkled across the LVB (that's Las Vegas Boulevard for all of you not in the know). Let's start with some casino hopping. Amidst the singing slot machines and the bustling gaming tables, from the carpets to the decor, every hotel holds true to a unique theme. One minute you'll find yourself in the chic and tech-y lobby of The Cosmopolitan and the next you'll be among the Egyptian ruins of The Luxor. Not to mention the iconic artwork that fills The Wynn or the wild kid-friendly carnival that is Circus Circus.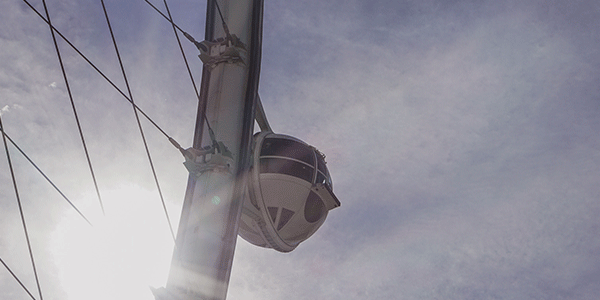 As you make your way down the LVB, stop at The High Roller or FLY LINQ Zipline located at The LINQ Promenade. This observation wheel is the largest in the world so chances are you won't have trouble finding it. The High Roller's pods have some of the best views in the city - and did we mention there's an open bar? You're welcome.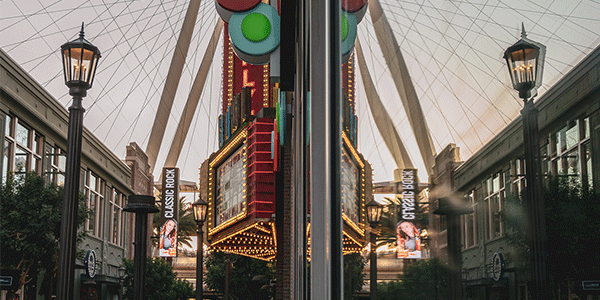 Lunchtime already? In-N-Out Burger is a southern California institution, kinda like movie stars, sandy beaches and bad traffic. If you're an east coaster, stop by In-N-Out Burger at The Linq Promenade and scarf down an iconic "Double-Double" burger or "Animal-Style" fries, free of sand-chaffing and freeway congestion. If you live on the west coast, you're probably looking for something new. Don't freak out too much because Jaburritos Sushi Burritos is going to blow you out of the water. Jaburritos is what happens when one dude combines his favorite foods -burritos and sushi- to create a Frankenstein-like concoction. So hop aboard this taste train and treat yo' self to a "Kodiak." Whatever your vibe, these places are more legit.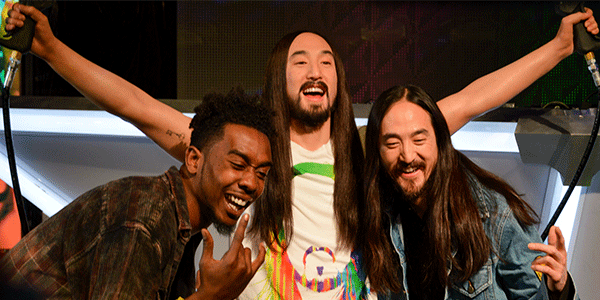 We won't let you spend a day in Vegas without staging a fake selfie with a celeb, so go see who's hanging out at Madame Tussauds wax museum at The Venetian. Get your selfie sticks ready (this is the only time that's acceptable) because you're about to take more pictures with A-listers than the paparazzi. Madame Tussauds inside The Venetian brings wax figures to life. Fun face it takes four months to create the perfect replica. Some say it's cloning, others may call it an act of God. We say hallelujah, because we love to fangirl over a perfectly chiseled Vin Diesel or a precariously posed Nicki Minaj. From superheroes to The Hangover crew, there are more than enough celebrities to go around. That doesn't mean take them home…we tried that after a few cocktails and security wasn't too happy with us. Make sure your phone is fully charged and has enough space, you're going to need it for your photo shoot at Madame Tussauds.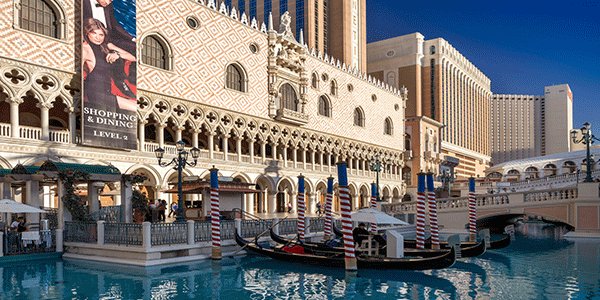 When in Rome, er, Vegas, it's pretty much obligatory that you go to the Grand Canal Shoppes inside The Venetian. These upscale, indoor shops are close to St. Mark's Square and are decorated from floor to ceiling to feel like you're visiting Venice. Complete with a water canal that runs through the center and working gondolas with singing gondoliers who operate them, this atmosphere is on point. While you're there, check out the Palazzo Waterfall Atrium for seasonal displays on steroids.


As for your foliage needs, let's make our way over to the Bellagio Conservatory where throughout the year, hundreds of horticulturists arrange thousands of flowers into the most beautiful and large botanical arrangements in the city. Inspired by various happenings around the world including the Chinese New Year, seasonal trends, fashion and aquatic life, the Bellagio Conservatory is totally free and is a sight that you must see to believe. Just imagine roses of all colors coming together to create an underwater paradise… see, you really do have to come in and see it for yourself.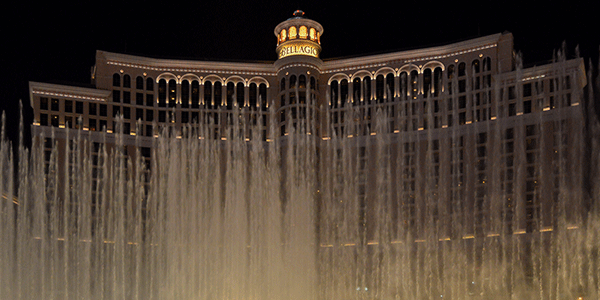 OK, we're hopping over to another country in Las Vegas land once again and this time, it's for dinner and a pre-show action. Dinner on the patio at Mon Ami Gabi at Paris Las Vegas is obligatory. This quaint French café  serves up damn-fine meals and offers an incredible dining experience. As you're sipping on bubbly and replenishing your energy reserves, turn your attention to stage west, a.k.a.The Bellagio Fountains. Performing their water ballet every 15 minutes from 8 p.m. - midnight, this ultra popular Las Vegas attraction can be the entertainment to your meal if you schedule your hunger pangs accordingly. Front row seats to the fountains and prime people watching – this is what we like to call the Las Vegas dinnertime trifecta.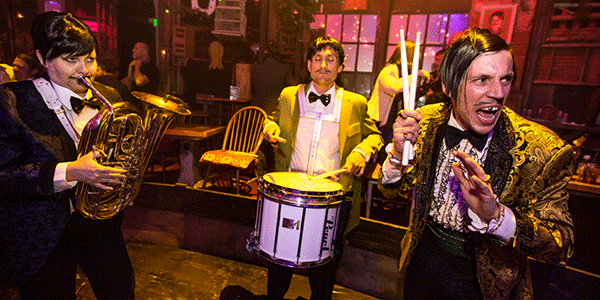 When you get your second wind, head over to Caesars Palace for one of the best shows on the Strip (or anywhere for that matter) – Absinthe. It's quite possibly the funniest, most unexpected, wildest and raunchiest variety show in town and it sums up Las Vegas in a perfect presentation. The cast of acrobats, singers, comedians and dancers transport you into a whimsical world of imagination, seduction, thrill and bewilderment all while you're laughing, gasping, gawking and experiencing all the other good feels. Aside from the show itself, the cast uses the tent as their stage allowing you to feel as though you've truly escaped reality. Take it from us, this show will definitely start your night off right.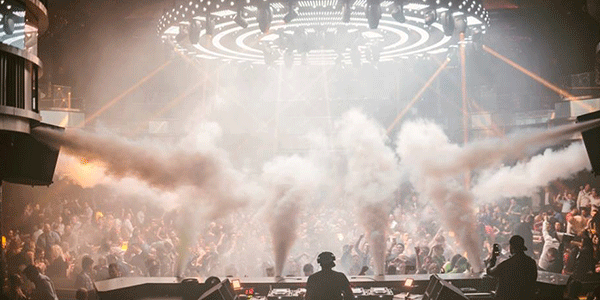 Your final mission, should you choose to accept it, is to keep the party going until you leave the tarmac in a bloodshot state. Scratch that dancing itch with the rest of the beautiful party goers at Omnia inside Caesars Palace. Beneath the veil of fog, laser lights, and pulsing beats, those moves you've been practicing in front of the mirror are about to make their debut. Various rooms and ample outdoor space with killer strip views aside, Omnia will keep you and your groove occupied until the rest of your evening blurs into that sparkling Vegas abyss. If you don't see the sunrise, you probably didn't do your Vegas vacation right.
Day Two in Las Vegas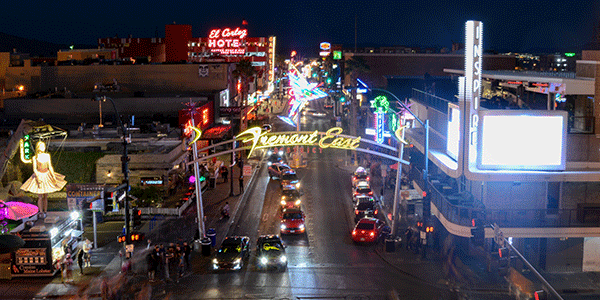 Well check you out, you lived to tell the tale of your first day in Vegas and you're ready for more. Since you've already gotten a good taste of the Strip, day two is taking us to the place where Sin City got its start: Downtown on Fremont Street.
What used to be the whistle-whetting pit stop for cowboys passing through a tumbleweed town, Old Vegas still stands. Like the champ it is, it holds its reputation for being the best in the West for its undeniable good-time allure. Hosting guests in hotels of yesteryear and winding into current times with new and renovated restaurants and entertainment as well, Downtown Las Vegas remains the most eclectic and authentic part of the city to date.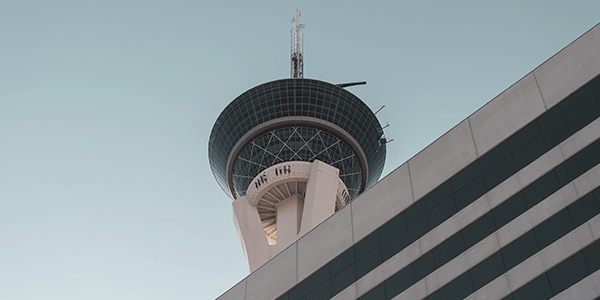 You can spend the whole day strolling down Fremont Street, soaring above the action on SlotZilla, or just parking it on a bench to people watch. Once you get your fill of Las Vegas' past, head back to the Strip for more of what you can't find anywhere else. If you dare (and we're triple dog daring you), take the 829-foot plunge via The Sky Jump at the Stratosphere for an ultimate adrenaline rush. Don't worry, you're completely harnessed into the controlled fall but we promise that jumping off this tower is a total rush. However, if you prefer the safer side of things, this ain't for you, Boo.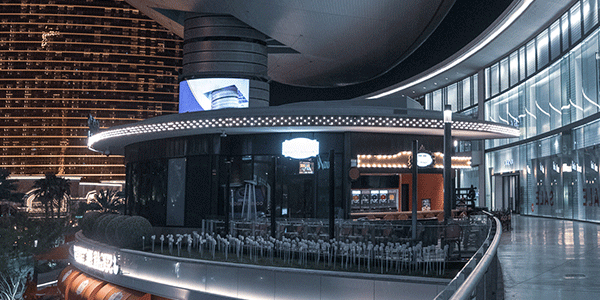 Need some time for that adrenaline to wear off? Bust out the plastic, it's time to go shopping. Fashion Show Mall is a great place to chill, grab a bite and get your wardrobe on point. Loaded with 250 shops, eight department stores, and 25 food options, this shopping oasis will make sure you go home with some sexy Vegas swag.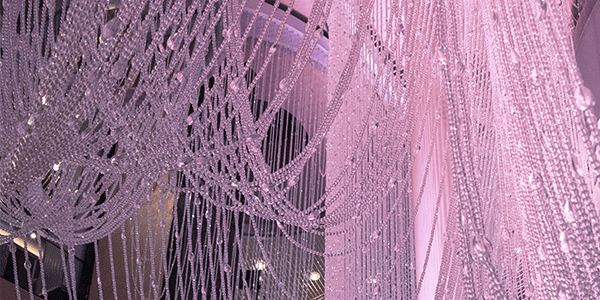 Look at the time; you should probably get cleaned up for a night on the town. You'll start with pre-dinner drinks at the Chandelier Bar. You can't miss it, it's draped in crystal and takes up three floors of the property and oh yeah - looks like a massive chandelier. Each level of this bar has its own menu with varied drinks created by the on-property mixologist. Take it from us, try the Verbena. You chew on a Szechuan button and feel a few crazy sensations on your tongue as you drink the super yummy cocktail.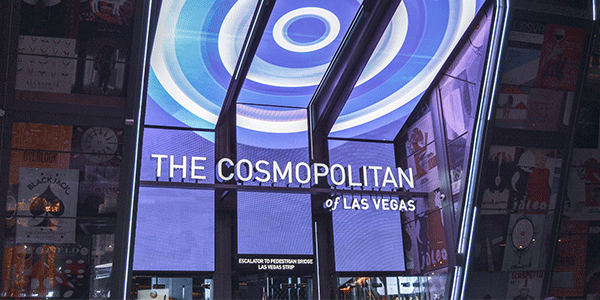 A perfect pre-dinner indulgence, these special drinks will give you a new cocktail experience and get you ready for your main course. If you want caj, the quick and easy pick for a nighttime nosh is Secret Pizza – a local fave. Tucked into a corner on the third floor of The Cosmopolitan, an unassuming door and hallway lined with old-school records and albums puts you into the pizza kitchen. Buy-by-the-slice, this is a delicious and efficient grab-and-go dinner option. If want an ultra trendy dining experience, get yourself a reservation at STK and enjoy the ambiance and cuisine of the modern steakhouse also located within the same four walls.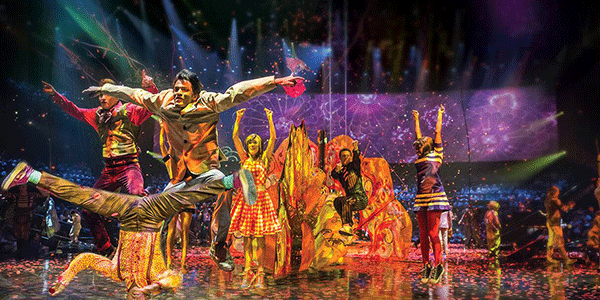 Now that your stomach stopped growing, it's time to be entertained. Cirque du Soleil is a Las Vegas staple, and we can't wait to see your face after watching these must-see productions. Since there are several Cirque shows to choose from, take a look at the show list and pick the winner based on your mood – and remember that you really can't go wrong. "Mystére" at Treasure Island is the classic Cirque production that has a little bit of everything, and"O" at Bellagio will leave you relaxed and mystified while "Zumanity" at New York, New York will ignite your naughty side. "Michael Jackson ONE" at Mandalay Bay as well as "The Beatles: LOVE" at Mirage will have your toes tapping to classic music of each show's namesake the entire time. Also consider "KA" at MGM Grand for the adventurers and sheer acrobatics, no matter which show you decide to take in, you're going to be blown away.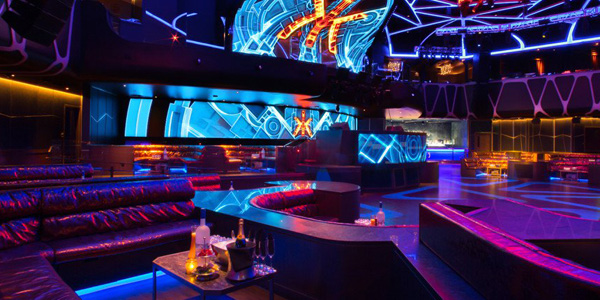 Still want to dance until dawn? Take your sultry-self over to Hakkassan at the MGM Grand where all the sexy people converge into a nightlife paradise you've only seen in music videos. 
Day Three in Las Vegas
Congrats! You've made it to your third day in Las Vegas and you deserve some hard-earned rest and (in some of your cases) relaxation. Of course, this day will still be packed with excitement but it'll be a little less like Black Friday shopping and a lot more like a Jimmy Buffet song.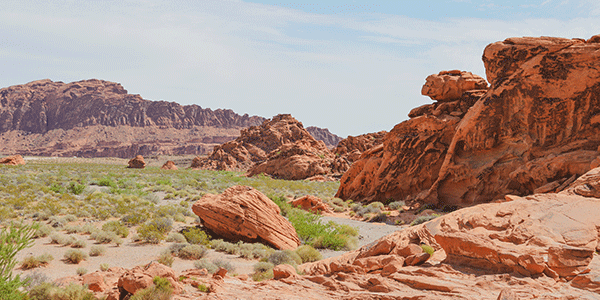 One thing about Las Vegas is that most visitors neglect the fact there's a great deal of fun to be had off the Strip as well. This is not a joke, people travel from all over the world to get their rock climbing and hiking fix within the enormous stretches of Red Rock Canyon, which is 30 minutes west of Las Vegas Boulevard. Whether you drive or opt for one of the Red Rock Tours via helicopter or bus, the most important part is that you get yourself to the Canyon well before sundown.
Depending on how active you want to get, you'll find options to park and take pictures, walk around, hike some of the trails (we love Ice Box Canyon and Calico Tanks) or even climb the iconic coppery walls.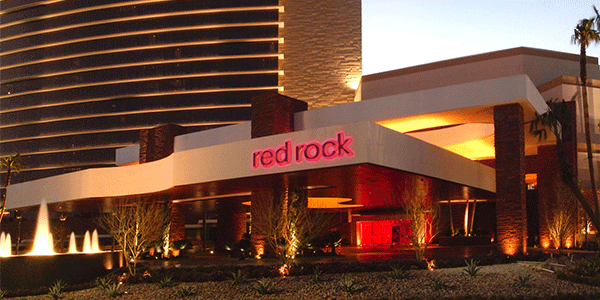 After enjoying nature, head into Red Rock's glitzy neighbor, Downtown Summerlin. It offers many dining options like Andiron or Wolfgang Puck and it is also within walking distance to Red Rock Resort and Casino for even more dining as well as a sprawling casino floor.
If you want to treat yourself to a little pampering after your nature excursion, book a treatment at the Red Rock Spa. Those uninterested in treating themselves can head to the resort's bowling alley or movie theater. We promise they'll be occupied for as long as necessary.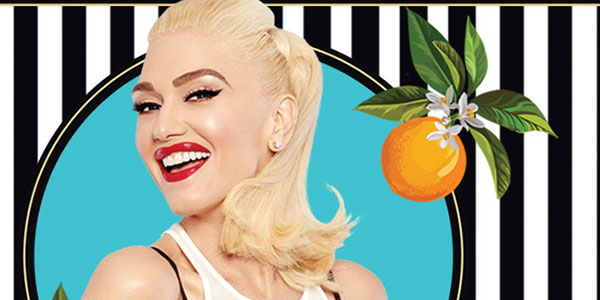 After your day of adventure, head back to the Strip and catch another iconic show for your last night. Some of our favorite headliners include Gwen Stefani, Christina Aguilera, Carrot Top and The Blue Man Group but you could always do some more strolling around and catch some of the things you've yet had the chance to do. Looking for some more epic eats? Kick back and hang out for a little while at Beer Park at Paris Las Vegas.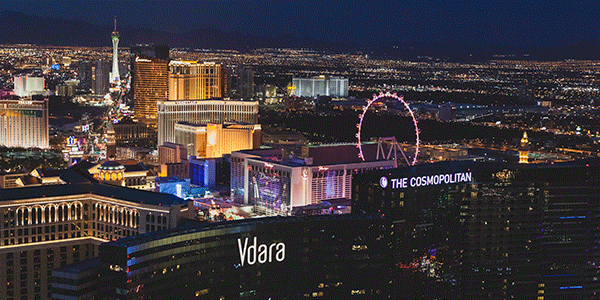 With your trip coming to an end and, of course, needing to wrap up your Vegas vacay on a high note, we highly suggest that you spring for the ultimate tour of the Strip with Maverick Helicopters. Taking you and your crew on a night flight over Las Vegas Boulevard, we assure you will never forget this memory no matter how many drinks you throw back. The sparkle of the bright city lights against the dark desert backdrop will remind you one last time that Las Vegas is a place that you must see to believe.