Love has no bounds, it lifts you up when you are down. Las Vegas might not be known for its romantic gestures, but love doesn't always mean two love birds sacking up in the next. You can love yourself or even have love for your family. So if your heart is broken from that boy toy your parents didn't approve of, then fill the void with the best Las Vegas shows about love. Besides, all you need is love.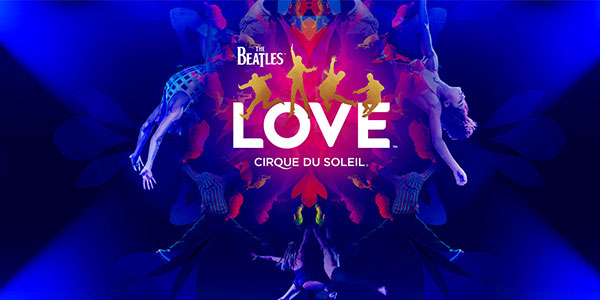 The Beatles LOVE by Cirque du Soleil at The Mirage
You don't need to partake in the mind-altering extracurriculars before heading to The Beatles LOVE at The Mirage. Cirque du Soleil captures the psychedelic essence of The Beatles, and after a few scenes you'll start to question if you accidently took the wrong Pikachu pill. The flower power show promotes peace and love so much you might even think you're at a Woodstock – minus the mud and peeing in the woods. Along with the heartwarming message, the show is jam packed with tubular acrobatics and enough bell bottoms to make you miss the '60s. To top off the love, they highlight the social injustices that happened during the '60s and how they overcame it with love. Choose love – not hate.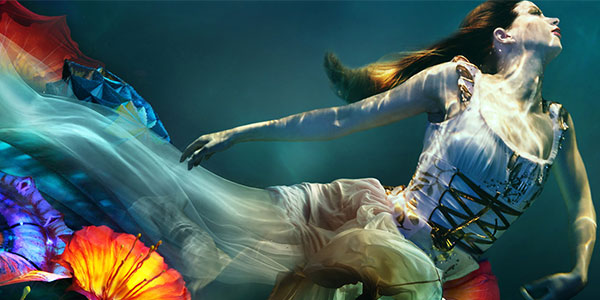 Le Rêve at Wynn Las Vegas
If you've ever been proposed to or walked down the aisle, you know it's nerve wracking. Le Rêve at Wynn Las Vegas gets it and knows what it feels like to be that nervous. This love story dives into resisting temptation and making the right decision with the love of your life. It gives you saucy dance routines, passionate love scenes and stunts that will blow you out of the water…literally. By the end of it, you'll start acting like a crazed lunatic that watches The Bachelorette every Monday (don't ask how we know that). You'll be whispering "pick him, pick him, pick him" as it gets closer to the end.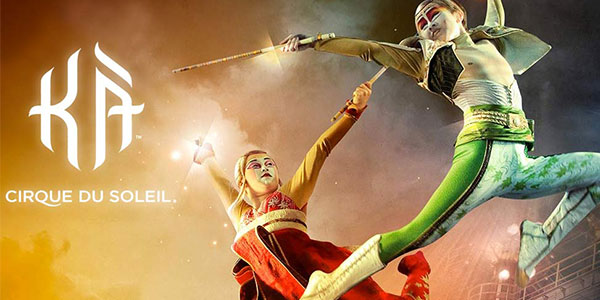 KÀ by Cirque du Soleil at MGM Grand
Although you might fight with your siblings now and then, you love them no matter what. And you know, there's always a bond between you that can never be broken, even if you get separated. KÀ by Cirque du Soleil at MGM Grand is an action packed story about fighting the bad guy to save your litte sister, even if she used to pull your hair and yell horrible things at you. Sorry sappy love people, this isn't a tale of romantics. With its revolutionary revolving stage and insane acrobatics, this show is anything but a sappy love story. This show is for all of you negative Nancys out there who don't want to fall into the sap trap.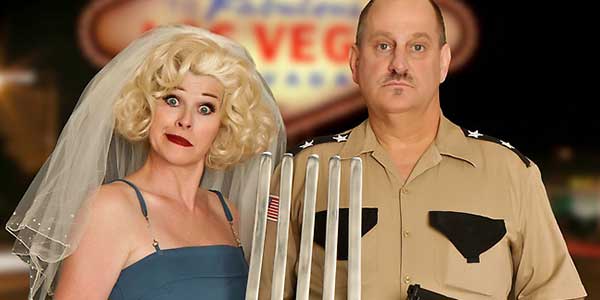 Marriage Can Be Murder at The D Las Vegas
We are the best instigators when it comes to getting schwasty and making incoherent decisions to walk down the aisle with someone you just met. But, that might not turn out so great the next morning, after all Marriage Can Be Murder. We can think of some marriages where it takes a more literal sense, but we're not going to name names, but you can watch 60 minutes for proof. This parody musical is quite the opposite of a love story, but if you've been married or in a relationship for awhile, you'll relate to the characters in more ways than one. No relationship is perfect, and this show amplifies that. Now go smooch your S.O. and show them some love, even if you just threw a lamp at them.