Strut your stuff off the jet way, you're in Vegas and it's time to show this town your inner queen bee or stud. Now's the time to sit on your thrown (aka check in to your hotel) and see what's on your agenda for this evening's festivities. We pride ourselves in being one of the most gay-friendly vacation destinations in the world, and you're about to see why. Since you've graced us with your presence in Sin City, we'd like to offer you some of the best LGBTQ friendly shows the Strip has to offer. Buckle up, this vacay is about to get hot and juicy.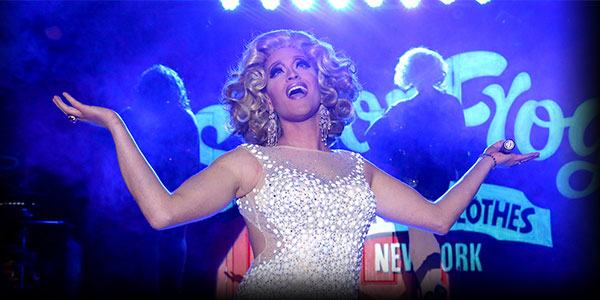 Drag Brunch at Señor Frogs
If you're looking for a more traditional drag show where you can show the queens some love by showering them with money, then Drag Brunch at Señor Frogs at Treasure Island is your spot. This is the place to see and be seen. India Ferrah from "RuPaul's Drag Race" is the host and the lineup of girls changes almost every weekend with the exception of a few regulars. Bonus points for making this one of the best social events of the weekend. We all know that brunch is a necessity when traveling anywhere. So bottoms up, it's time to werk.
Classic Cher at Park Theatre
Roll out the red carpet because the OG Queen sassy pants, Cher is lighting up the Vegas stage with her trademark fiyah. At this point, if you don't know who Cher is, there's something wrong with YOU. She's basically defined every decade since her debut in 1965 –and she has a Billboard Music Award from every decade to prove it. And if you don't believe that, you'd better turn back time, find the dark lady and learn the way of love. Put some respect on her name. Cher is an icon who, on her worst day, blows our best day out of the water.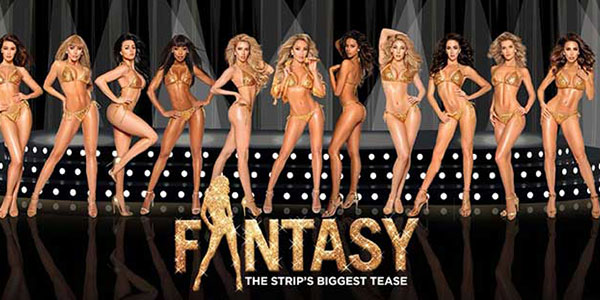 Fantasy at Luxor
Now most people forget about the LBTQ, but not us. We've got your back and we know how much you'll love the sexy ladies of Fantasy at Luxor. These ladies are the ultimate temptresses and know exactly how to get your senses tingling. Move after move their goal of the night is for you to let loose and become googly-eyed over their smooth curves. Stare all you want, but make sure to close your mouth because no one likes a drooler. Time to let your fantasies come alive and the topless women to move the way you like it.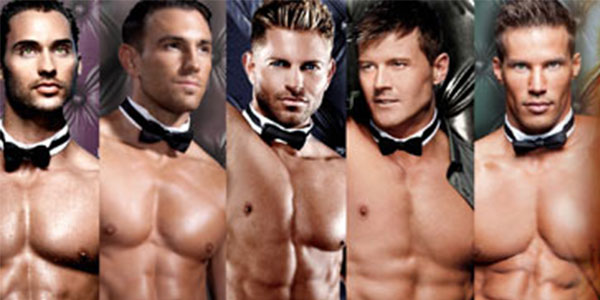 Chippendales: The Show at Rio All Suite Hotel and Casino 
It's classier if topless men are wearing bowties while gyrating all over the stage. That's what we tell ourselves every time we go to Chippendales at Rio. These hunky men are the kings of pelvic thrusting and tear-away pants. Just imagine their bulging pecs rubbing up against you. Phew, we need to turn down the heat in here because it's getting a little too hot. Rumor has it that most of the men bat for the same team (we can only hope). So if you're bold enough, wink at one of them to catch their attention. Pinkies up, try and be just as classy as the men in bowties.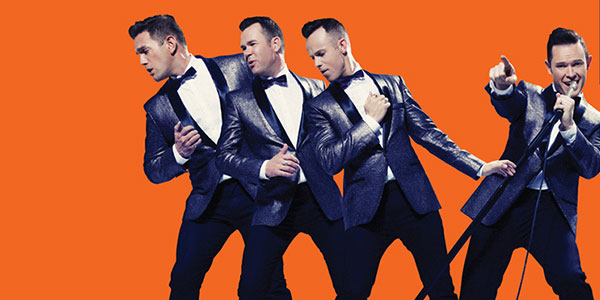 Human Nature Jukebox at The Palazzo Las Vegas
It seems like just yesterday when we landed the solo in show choir. Human Nature Jukebox at The Palazzo is bringing us back to the glory days of matching sparkling blazers and coordinated dance moves. They know exactly how to doo-wop into our hearts with their good looks and perfect harmonies. Did we menthion they're Australian? To us, it makes the deal even sweeter. Time to practice our solos, we have to make sure we nail every note when they come on stage.