It's a bird, it's a plane, it's…. a Las Vegas Grand Canyon tour. Yeah, it's not Superman, but you can pretty much travel to the majestic canyon in the same fashion. There are tons of ways to get to the Grand Canyon from Las Vegas, and all you have to do is book a tour. We have Grand Canyon Las Vegas tours that transport you on air, land and sea (driving past Lake Mead counts for sea, right?). It's up to you. Will you fly in-style or will you become best friends with the people you're sitting next to on your organized tour? No matter which way you choose, a tour from Las Vegas to the Grand Canyon is as marvelous as it gets.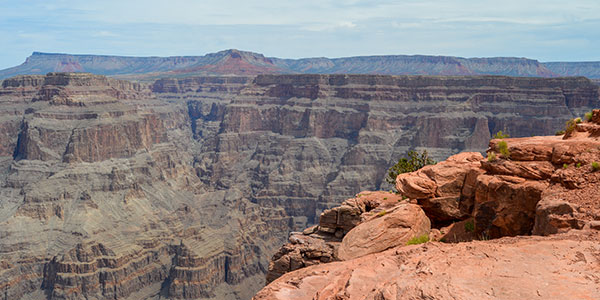 Drive Yourself:
If your favorite thing about trips out on the open road is the freedom to explore, then you definitely should take the liberty to drive yourself to the Grand Canyon from Las Vegas. In about two hours, you hit the Hualapai Ranch at the west rim of the Grand Canyon. This drive is filled with breathtaking views of an ancient Joshua tree forest and small kitschy towns that kind of look like they're out of an old western film. Plus, you get to go at your own pace (potty breaks included) and you'll probably save a little money by listening to a 4-hour cassette tape about the Grand Canyon instead of a guide. Cassette tapes are still cool, okay! And if you've got even more time, the south rim is just four hours away and is only 30 bucks to get in with your vehicle. Once you fork over that cost, the canyon is your oyster. But if you're looking to be exact, the Grand Canyon is around 280 miles from Las Vegas. And although it's a huge canyon, there are plenty of hotels nearby for every price range if you want to spend the night. Did somebody say ROAD TRIP, BABY?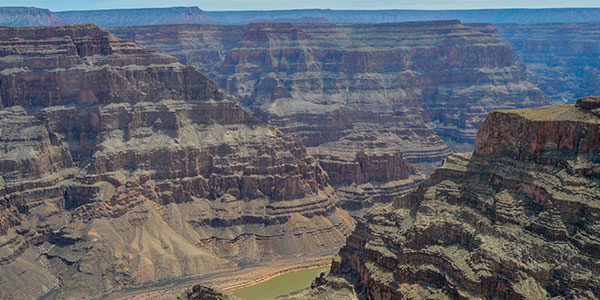 Bus/SUV:
Driving yourself isn't for everyone. You may love the security of knowing a professional is going to take care of all the details and all you have to do is show up and enjoy the whole spiel on the iconic Grand Canyon. If that sounds like you, jump onboard one of the buses or SUVs that head to the canyon daily. The tour guides know more about the rocky terrain than you do about your adolescent teen brooding in the backseat. There's the Grand Canyon West Rim 5 in 1 tour, which takes you to the Joshua Tree Forest, the Hoover Dam, and the Grand Canyon with 14 of your closest friends. Or you can go with the simple Grand Canyon South Rim tour that stops at different points along the canyon that are just as epic. Whichever you choose, sit back, relax and take in the majestic views.  Get ready to be on Grand Canyon overload but don't worry it's a good thing.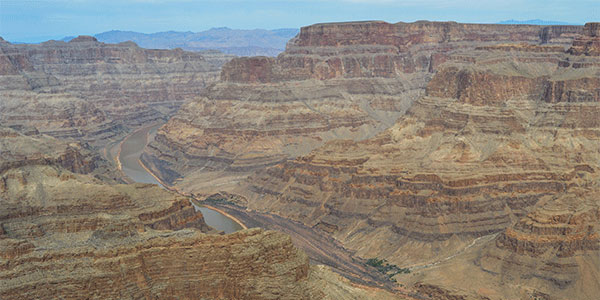 Plane/Helicopter:
If you're going to hit up one of the Seven Natural Wonders of the World, you should go all out. Pull out those dolla dolla bills y'all and splurge on a plane or helicopter ride for one of these Las Vegas Grand Canyon tours. You'll soar over the desert's natural beauty all while having that dumb "WOOOOW" look on your face. It's okay; we're just as guilty. And if you're in the mood to impress a certain someone, book the Grand Canyon Picnic with a limo tour. Talk about best date ever and it's a perfect place to pop the question if you're that serious (wink, wink). But if you're a normal Joe Shmoe who wants to see the unimaginable views without the hefty price tag, you can go on the Grand Canyon Explorer. This tour flies through the canyons and shows you the best views from the sky. You're already in Vegas, so why don't you check both of these things off your bucket list at the same time? This is too good to pass up.