When your town is full of celebrity and Michelin star chefs paired with the best drool worthy food, it's hard to compete for the number one spot. But, there's one quality that turns the tables on all these big wigs and that's interactive dining. For example, no matter how many times it happens, you'll never get bored of the Benihana onion volcano or even the steam choo-choo train. Bring on the sizzle, these are the best places to get a more hands on dining experience in Vegas.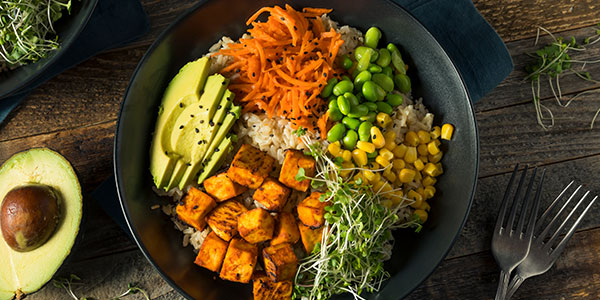 Benihana
Like we said up above, the choo-choo train does not get old. But wait, there's more. Magicians aren't the only ones who juggle knives in this town. Pull up a chair at Benihana inside the Fashion Show Mall or the Westgate, and you'll see exactly what we mean. If you didn't book a show for the night, don't worry. The chefs at these hibachi grills are here to entertain. Not only is the food delicious, but it's cooked right before your eyes with a lot of theatrics. All aboard the onion express.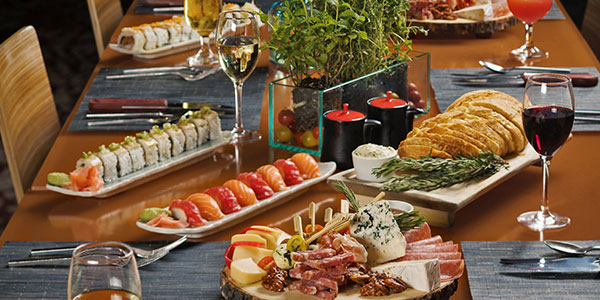 Cravings
Is it just us or have you always dreamed about having a personal chef at your fingertips? The buffet life just got better. Cravings at The Mirage now gives guests the option to purchase the Chef's Table experience, and you won't have to sell your organs on the black market to pay for it. Not only will you have a team of executive chefs prepare a 5-course meal in front of you, but you also have access to the buffet and all-you-can-drink cocktails. Bust out those stretchy pants, you'll definitely need it for this dinner. Pretty sure this is where the line for food heaven starts.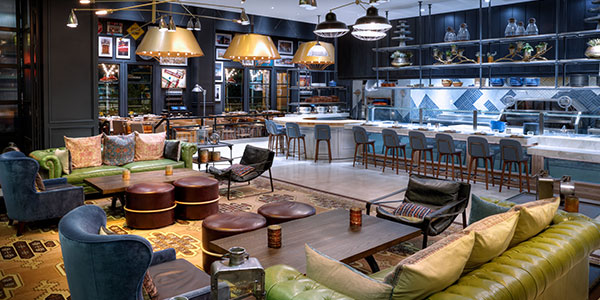 Libertine Social 
Our mama always said, there's nothing like coming together with friends over a delicious meal. Now, we know that's not as great as the Forrest Gump, box of chocolates quote, but that doesn't mean it's not true. At Chef Shawn McClain's Libertine Social inside Mandalay Bay, the team hosts dinners for you and your close friends that you just met at dinner. You'll get to experience a five-course meal paired with beer and get to talk to the chefs about the food placed in front of you. It's on an open-table layout that strongly encourages spritely conversations with the stranger right next to you. Time to eat, drink, converse and be merry. Libertine Social hosts the ultimate social hour.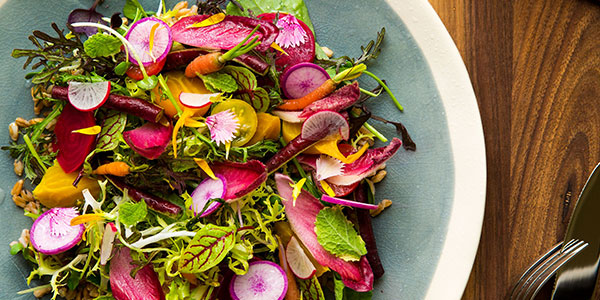 Harvest 
If Harvest at Bellagio didn't already have enough to offer with their colorful farm-to-table menu, they add a Snack Wagon Takeover to sweeten the pot. For those of you who always have room for snacks after a hearty meal, this one's for you. Every month a chef from one of the sister restaurants takes this magical food cart and fills it up with goodies from their restaurant. So not only do you get to enjoy a delicious meal from Harvest, but you get to enjoy the spoils from another restaurant and culinary genius. Like they always say, a couch is not the same without its potato. That's a saying, right?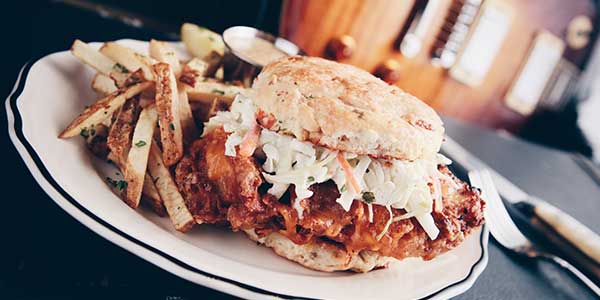 Freedom Beat - Culinary Road Trip 
You don't have to leave Vegas to travel around the country, Freedom Beat at the Downtown Grand lets you do it at your dinner table. Get in, we're going on a Culinary Road Trip. Experience new cuisines (or old favorites) from around the United States with Chef Scott Commings. Every month, he picks a different foodie destination and highlights the top dishes in that area. After one bite, you'll be transported to a new city, without the hassle of sitting in the car for hours and getting a butt cramp we all hate. The intimate dinner, presented by the celebrity chef himself, takes the experience a step further by stamping fake passports and giving them to guests at the end of the night. That way, by the end of the year, you'll know where your palate has traveled. You'll go places like Colorado, New Orleans, Philadelphia, New York and more. Culinary road trip gives you the itch for travel by stuffing your belly with some of the greatest dishes from around the nation.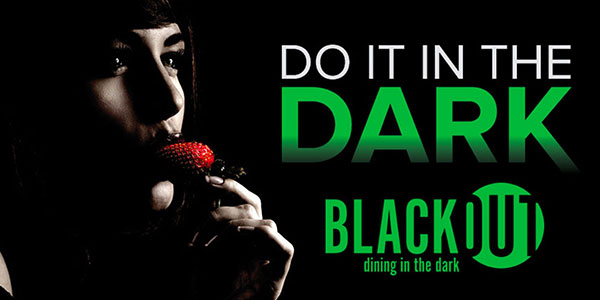 Blackout
Blackout, behind the Rio, turns off the lights for dinner and makes you rely on your other four senses. Talk about the ultimate blind date. There's no phones, no flashlights, no nothing. It's just you and your good old friend darkness, oh and the person you came with and the waiter. Oh, and everyone else that decided to try this experience too. Sorry, we keep forgetting people because we can't see them. But besides that, you'll get to enjoy a six-course meal that will make you feel things you never thought were possible. And since you can't see, we advise you not to wear white. If you were a sloppy eater before, wait until you lose your ability to see. Blackout is on that next level ish when it comes to experiential dining.