We think Vegas is the greatest city in the world (see: world-class shopping, dining, entertainment AND synchronized fountains). We'd be lying though if we didn't admit that yeah, we've had a few flops along the way. Part of what makes Vegas so great is that, like Lady Gaga's wardrobe, the Strip is always changing. But truth is, the quest for constant reinvention has bitten us in the backside a couple of times. To satisfy your curiosity and to prove that we can laugh at ourselves (hey, it's not our money), we've put together a list of a few of Las Vegas' greatest (or worst) Strip resort that never where.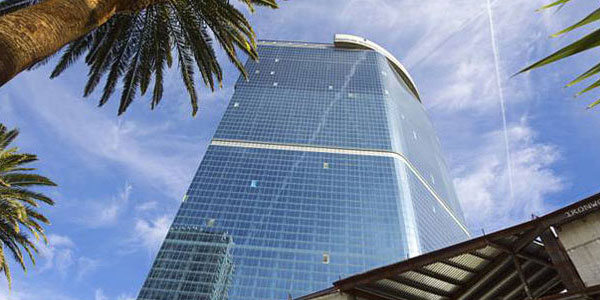 Fontainebleau 
Number of rooms: More than 1,000 
Cost: $2.9 billion 
This 68-story resort condo is probably one of the city's greatest faux pas. Mostly because we still have to look at it EVERY. SINGLE. DAY. It's like running into your ex everyday: frustrating and embarrassing, especially after that drunk text. Posted at the north-end of the Strip, Fontainebleu was supposed to have it all: a couple different nightclubs, more than 20 restaurants and lounges, a super huge retail area and a 95,000 square-foot casino. The project went bankrupt in 2009, leaving us with a reminder of what could have been. On a positive note though, billionaire Carl Icahn bought the property in 2010. So we're hoping he ends up doing something cool with the property.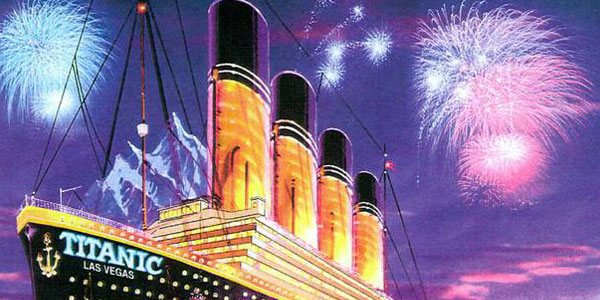 Titanic Las Vegas 
Number of rooms: 1,200 
Cost: $1.2 billion 
Inspired by the RMS Titanic, this project eventually met the same fate as the ship and (spoiler alert) Leo DiCaprio's character from the movie. Las Vegas businessman Bob Stupak (probably after seeing the movie), proposed the idea to build the themed resort in 1999. The place would've been 400+ feet high (twice the height of the actual Titanic, FYI) complete with giant icebergs that included a hotel, theatre, amusement park, petting zoo and a nightclub. Originally Stupak wanted the resort to be located across from the SLS, but the City Council rejected the idea. He even tried to rezone it near Las Vegas and Charleston Blvds, but residents living in the area put the kibosh on that idea before they could even break ground. If you're really hung up on the whole "giant boat" thing, check out the Titanic exhibit at the Luxor. It should make you feel better about things. 
Echelon Place 
Number of rooms: 3,300 
Cost: About $3 billion
Echelon Place was supposed to be located at the north end of the Strip, where Stardust used to be. The 2008 recession caused construction of the property to come to a screeching stop. Bummer, the place would've been insane. A proposed 140,000 square foot casino, a 300,000 square-foot shopping area, a 4,000 seat theater for production shows and a 1,500 seat theatre for touring acts would've filled out the resort. In 2013 Boyd Gaming sold the project for $350 million to the Genting Group. The silver lining in all of this is that in late 2018 the property is going to open as Resorts World Las Vegas. An Asian-themed resort, this place is scheduled to have 3,000 hotel rooms, 3,500 table games and slot machines and (fingers crossed) there are even rumors of a Panda Bear exhibit!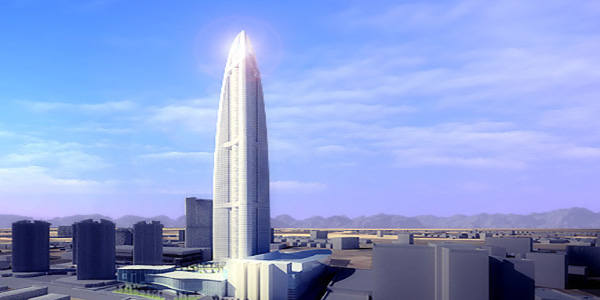 Crown Las Vegas
Number of rooms: 5,000 
Cost: $5 billion
If Crown Las Vegas opened, it would've been twice the height of the Stratosphere tower! It would've stood 1,888 feet tall (or 142 stories). Talk about nosebleeds, because Crown Las Vegas would've been the largest building in the Western Hemisphere. The resort was scheduled to take over the former Wet 'n Wild site, right behind SLS Las Vegas.  But like a lot of projects that came up around 2008, the project was canned because of financial issues. Now all we're left with is a scenic dirt lot. Don't forget to snap some pics people!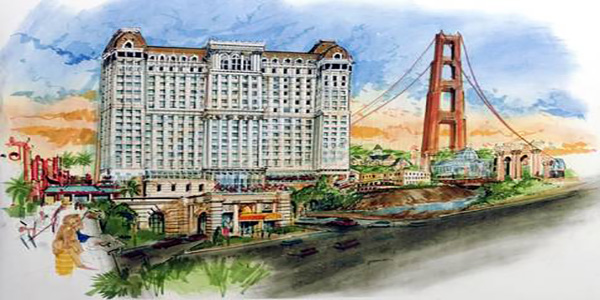 City by the Bay
Number of rooms: About 4,500
Cost: $700 million+
One visit to Vegas and you can see the world. To think, San Francisco could've been one of those places you get to see while visiting the Strip. There were plans to build a San Francisco-themed resort named "City by the Bay" where the abandoned Fontainebleu is located. Allegedly, the proposed $700 million dollar resort was supposed to feature Bay Area landmarks like Alcatraz Island, Fisherman's Wharf, Golden Gate Bridge and thousands and thousands of seagulls. Seagull jokes aside, an Oakland Bay Bridge that would've lead across the street into Fashion Show mall was actually proposed as well. City by the Bay would've had 2,500 rooms, 120,000 square-feet of casino space and even a San Francisco Bay replica complete with sea lions, boats and a wave machine. Today, Trump Tower takes up part of the proposed space. Oh, what could've been…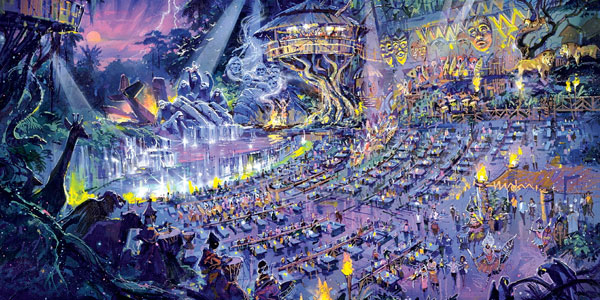 Desert Kingdom
Number of rooms: 3,500 
Cost: $750 million 
The Balinese-themed Desert Kingdom was supposed to open in 1997. The resort would have included a 135,000 square-foot casino, nine restaurants and several family-friendly attractions (talk about a sign-of-the-times). There were also plans for a $50 million dollar expansion (to the defunct Desert Inn) by eventually adding another hotel tower. But like a Phoenix, what rose from the ashes of the failed Desert Kingdom project is now Wynn Las Vegas. We're not mad about it.

These places may not exist, but you can still check out the Las Vegas hotels that do.