What's not to love about Sin City? There are too many things to do in Las Vegas to count, the best shows in Vegas are world renowned and it doesn't hurt that the nightclubs in Vegas aren't too shabby, either. All of those things are great, they are, but this city planted its roots as the divorce capital of America. In 1940, the Silver State had only one-tenth of a percent of the country's population, but roughly 5 percent of its divorces. We don't have time to go into detail, but it probably had a little to do with the state's six-week divorce turnaround. Never ones to shy away from heritage, Las Vegas remains the place to be for the modern-day divorcee. So, raise your glass to love stinkin', not having to take out the trash or deal with the constant nagging, because whose got time for that when you're trying to live your best Las Vegas post-divorce life.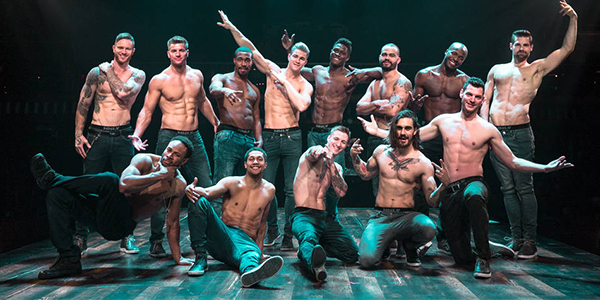 Adult Shows for Her
Listen up ladies, we know that going vegan is all the rage, but in Vegas, there is PLENTY of meat to go around. We're talkin' Grade-A, eat-your-heart-out beefcakes. Did we mention that we like buffets in this town, too? So drink it up, because we have bulging biceps and washboard abs that'd make a laundromat jealous. And perhaps the most infamous of all the man meat is Chippendales The Show at Rio Las Vegas. Yeah, that trademark bowtie is cool, but we could care less. We're in this for the muscles, the sexy smiles and the sweat. Good gawd, the sweat. If you're into a subtler, eroticism, the men of Black Magic Live at Alexis Park are going to float your boat. We don't know about you, but this show is our wildest dream on the Strip: men, wine and a nice foot rub at the end of the night. And we're not kidding about the foot rub, either. The subtle art of anticipation has us drooling on ourselves. Turning the direct heat back on, Australia's Thunder from Down Under at the Excalibur is the foreign trip you've been looking forward to since college. Thunder basically combines the manliness and accent of Crocodile Dundee with the body of Zeus and the dance moves of Patrick Swayze. Talk about a triple threat.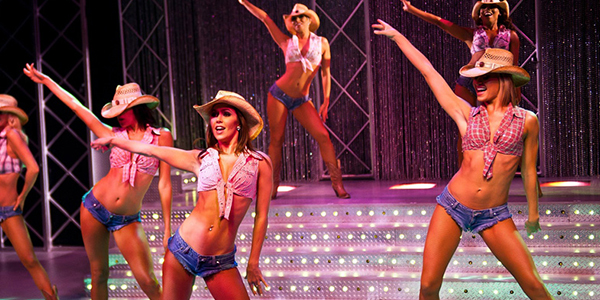 Adult Shows for Him
There's probably no better city in the world to be a single male than Vegas. Four little words: Las Vegas strip clubs. The ladies here aren't just beautiful, they're talented, too **winky face emoji**. And if we're talking about skill, you don't want to look any further than the women of Fantasy at Luxor. True to its name, this show plays out every dude's wildest fantasies, including sexy schoolgirls, rowdy cowgirls, spicy Latin dancers and more. We can't be the only ones still waiting on a sexy cafeteria lady routine, are we? We get it, you want us to talk about sex, bay-bee, but sometimes you need a little bit more and that's where X-Burlesque at Flamingo comes in. This show totally gets you all hot and bothered with its intimate space, seductive routines and personal interaction, but it's the midpoint comedy routine that keeps us coming back for more.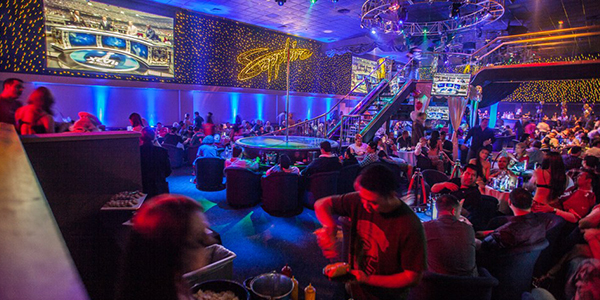 You Gotta hit the Club
Saying "nightclubs in Las Vegas are cool" is like saying "Wisconsin has a little bit of cheese." Hello understatement, nice to meet you. Las Vegas nightclubs are on another planet, and lucky for us, they aren't in short supply. We've got world famous DJs, ginormous party venues, sound systems that feel like a punch to the gut and bottle presentations that'd rival a king's arrival. But that's not all. If you're interested in a different type of "club," strip clubs in Vegas are worth the bee's knees. The women are burn-the-roof-off-your-mouth hot and have dance moves that hypnotize. While you can't go wrong with any joint in town, if you're rolling with a crew of mixed sexes, you have to check out Sapphire Las Vegas. The gals here are drop-dead gorg, obvi, but what makes Sapphire legit is their inclusion of the fairer sex, specifically, with their Men of Sapphire male revue. The male-revue is located in a separate part of the building, but it's all under the same roof, so ladies can do their thing, fellas can do theirs and then everyone can link up afterwards to eat some tacos (this is an insiders tip, so you'll just have to go to Sapphire to find out). Dream. Come. True.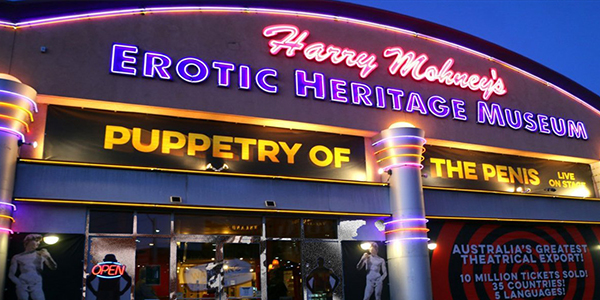 (Adult) Things to Do  
One of the great things about divorce is being able to write a new chapter in your life –one full of new opportunity, experience and adventure (or so says our fortune cookie). And Vegas definitely has options at the ready, but maybe nothing says "new opportunity and adventure" like Stripper 101. This women-only class at the V Theatre inside Miracle Mile Shops at Planet Hollywood is a thrown into the deep end, up-close-and-personal course on the sacred art of pole dancing. Upon completion, you'll be a trained professional (with a certificate to prove it), so remember to use your powers responsibly. Is this kind of talk revving your engine? If so, you're going to LOVE Exotics Racing. This is your chance to push a Ferrari, Lamborghini, Porsche, Aston Martin or any other expensive car to its limits. Personal, one-on-one instruction not your thing? You can still ride shotgun with a professional driver and drift the shift out of a Corvette Z06. *Insert Tokyo Drift joke here.* But if you're on a journey of enlightenment and personal growth, we definitely recommend swinging by the Erotic Heritage Museum. This is the largest erotic museum on earth, so you could say the journey to personal growth is quite long (bah-dum-tss). Sexual innuendos aside, the purpose of this joint is to educate, inform and experience basic human desires without judgment. Go ahead, treat yo self.  And we won't judge if you giggle through some or all of it. Sexual exploits aside, sometimes the best remedy for divorce is some good, old fashioned anger. Those fantasies you have about throwing an axe at your ex's head, turn them into (ALMOST) reality at Axe Monkeys. Channel your inner "beast mode" by hurling axes, knives, ninja stars and more at that hideous picture of your ex from that thing. Yeah, that'll teach 'em.
Who said getting divorced has to be a pity party? Look at all the great things you'll be able to experience in Las Vegas without that old ball-and-chain holding you back. So get out there, grab a martini or two and start enjoying yourself. Cause like Joe Dirt said, "Life's a garden. Dig it." Did we just get sentimental? **eyes start watering.**