We're not dubbed the Entertainment Capital of the World for nothin', baby! We're constantly bringing shows in and out for your entertainment. We have Las Vegas comedy shows, variety shows, Las Vegas concerts and even a few adult shows for the grown-ups. We do this all so your eyes can pop out of your head, your jaw can drop and so you can leave our beautiful city with that wowed expression people keep telling you to fix. We're here to add some spice to your life, so be bold and catch these new Las Vegas shows that debuted in 2018. They're so good, they'll still be around in 2019.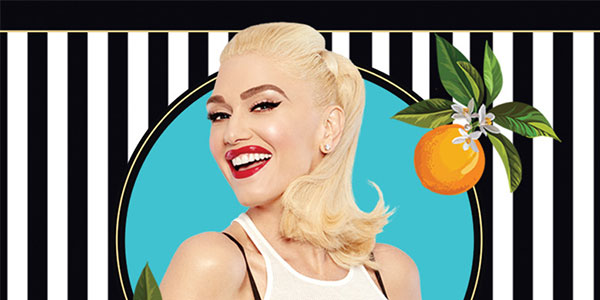 Gwen Stefani at Planet Hollywood
Wind it up! Gwent Stefani has landed in Vegas, and her show is bananas. The Las Vegas show is filled with set changes, costume changes and most importantly personal stories from Gwen herself. Now, this show isn't like most headliners in Las Vegas. There are no big breaks between sets and there's definitely no standing still. No doubt, Gwen goes all out. She reigns supreme on the Vegas Strip. This is a 90-minute show filled with badassery, so splurge a little and sit in the front row.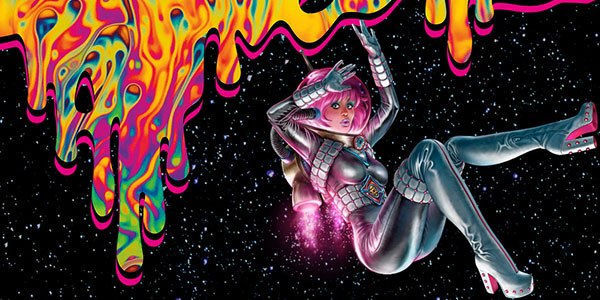 "To Infinity and Beyond!" Yeah that's the catch phrase from Toy Story, but it still applies for Opium. Blast off to outer space with a crew that is more than qualified to keep you safe for this nightly adventure. Yeah, the crew might be filled with sword swallowers, a drag queen named Dusty Moonboots and a hot guy with a cute dog, but we're sure you'll land at some point, somehow. This Las Vegas show will have you seeing more than balls…uh we mean stars (that was awkward) in space. Buckle up, Buzz and get ready to see space in the raunchiest way possible.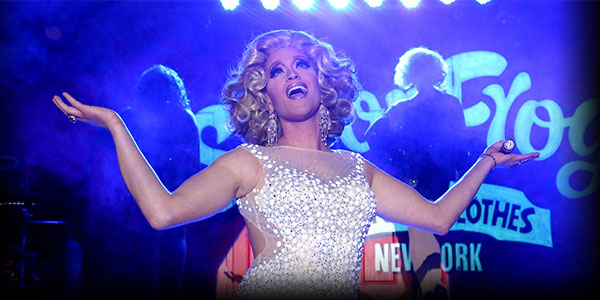 Drag Supper Club at Señor Frogs
Ladies, start your engines and may the best woman drink the most sangria! Drag Supper Club is in session and girl you best believe this is where all the tea is spilt, okurrt. If you thought book club was fun (yeah right, Karen), just you wait because these drag queens have another thing coming your way. And let me tell you, it ain't their boy parts. This show is filled with so much entertaintment that you'll be spraying your sangria all over your friends. They give you comedy, they give you gossip and most importantly they give you DANCE numbers that will rock your world. Glue your wigs down ladies because these queens are about to snatch the night up with their sickening lineup of entertainment in Las Vegas.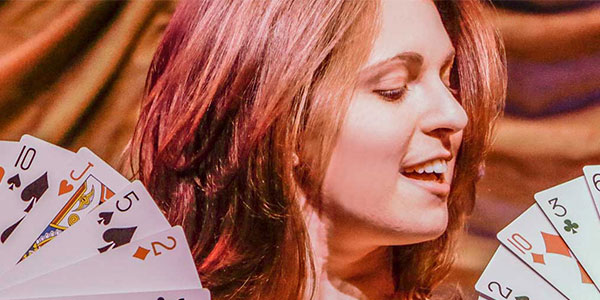 Magic of Jen Kramer at Westgate
Move over old school magicians, Jen Kramer is not settling to be a crotchety old dude's assistant, she's the main act. The Magic of Jen Kramer at Westgate is here to take the magical throne in Las Vegas and she has the chops that prove her worth. She won the 2016 Female Magician of the Year award for crying out loud. She is hot stuff and she doesn't have to be in a skimpy little outfit to prove it. Kramer will put a spell on you, and by the time it's over you won't even realize what happened.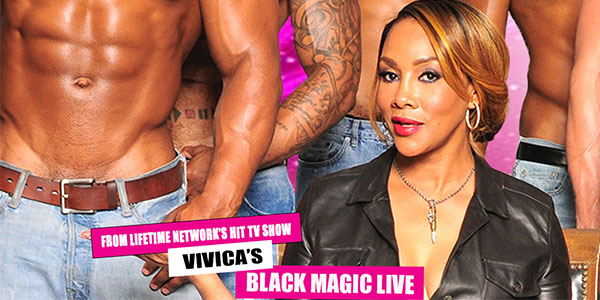 Black Magic Live at Embassy Nightclub
Nothing beats rubbing up against a sexy man with washboard abs. Black Magic Live, the only all African American male revue show in Las Vegas, is bringing sexy back, and boy are our mouths watering just looking at them. And who better to hand pick these men than Vivica A. Fox? She knows your hidden desires, and it's apparent with these men. The show takes place at the most appropriate location possible, a Las Vegas nightclub. These men are going to transport you to a magical land with all their hotness. They have the moves that are gifts from the gods and we couldn't be happier. Black Magic Live has become our new happy place in 2018.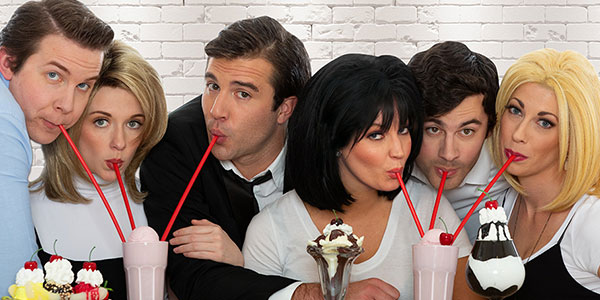 Friends! The Musical Parody at The D Las Vegas
Friends are there to lift you up when you're down, to offer a good laugh and to help you out when you're dirt broke living in New York City. Friends! The Musical Parody at The D Las Vegas is an exact replica of your favorite 90s TV show, but funnier. Chandler, Ross, Monica, Rachel, Joey and Phoebe are back at it again with their quirky personalities and unmatched wit to give you a night to remember. We were sad to see the show leave TV in 2003, but now we can be happy because they made it into a Las Vegas show. Get your tickets to Friends! The Musical Parody at The D, you won't be disappointed.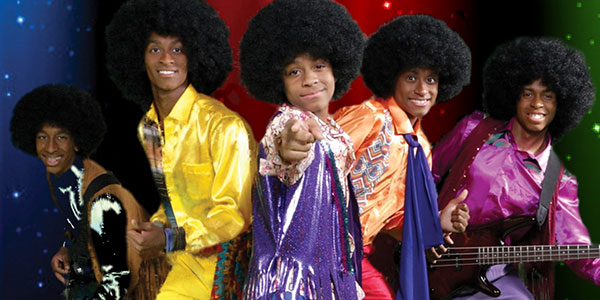 Motown Extreme at Hooters Las Vegas
If you're yearning for the days of peak Motown, Motown Extreme at Hooters Las Vegas is exactly what you need. You couldn't get more extreme than a lineup of talent recreating the biggest hits from artists like The Jackson 5, Smokey Robinson, Stevie Wonder, Martha Reeves, The Temptations, Diana Ross & The Supremes and more. Top-notch music, state-of-the-art sound, ridiculously talented performers and primo costumes? Unless you have a time machine, this is the closest you're going to get to Motown in its heyday. Don't just doo-wop, shooby doo-wop at your desk or in your car, get your tickets to see Motown Extreme at Hooters Las Vegas today!