We're not dubbed the Entertainment Capital of the World for nothin', baby! We're constantly bringing shows in and out for your entertainment. We have Las Vegas comedy shows, variety shows, Las Vegas concerts and even a few adult shows for the grown-ups. We do this all so your eyes can pop out of your head, your jaw can drop and so you can leave our beautiful city with that wowed expression people keep telling you to fix. We're here to add some spice to your life, so be bold and catch these new Las Vegas shows that debuted in 2017. They're so good, they'll still be around in 2018.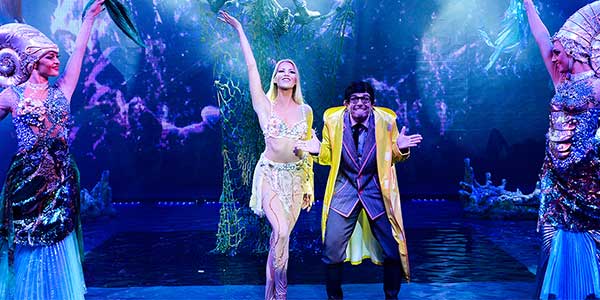 WOW at Rio All-Suite Hotel and Casino
By looking at the expression on your face, it looks like you went and saw "WOW" at the Rio. This production makes sure you don't leave Vegas thinking to yourself, "I wish I would've seen a musical or a variety show," this is the epitome of variety and they packed it all into one show. They have comedy hosts for a few laughs, acrobatics for a few "ahh" worthy stunts and even 3D-multi-media projections to show the millennials that this show is "totes amazing." So, if you're a newbie who hasn't seen any show yet, pick this one because it hits all the major points of Las Vegas shows.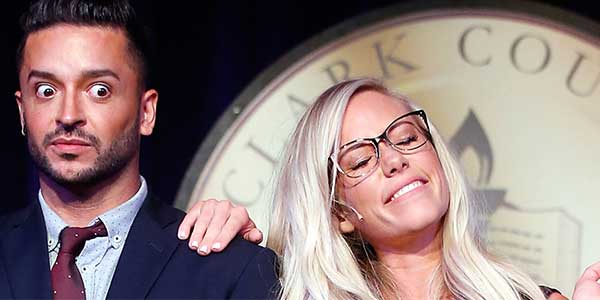 Sex Tips for Straight Women from a Gay Man at Paris Las Vegas
We all need a little help sometimes when it comes to pleasing one another, come on admit it, you're not God's gift in the bedroom. And now your prayers have been answered thanks to Sex Tips for Straight Women from a Gay Man. Say that ten times fast and tell me you haven't had a few drinks yourself. Jai Rodriguez and Kendra Wilkinson team up to help out the gals that are a little too shy. Don't worry, there won't be too much stripping and thrusting, this is totally for educational purposes. You'll laugh, you'll cry and you'll even learn a new hand dance that you'll need to try out later (they always say practice makes perfect). Here's to more bow chica wow wow moves to make the bedroom that much more enjoyable.
Circus 1903 at Paris Las Vegas
The year was 1903 and the Circus was the talk of the town. Now, they're back and better than ever. Round up the kids, grab your vintage popcorn bowl and let the show begin. Circus 1903 inside Paris Las Vegas will fill the air with the magic it once had. With the astonishing acts of the triple threat trapease triplets and the elephants that are so cute you can't help but want to take them home, this Circus will fill you up with the joy you once felt when your dad took you to the Circus for the first time. So, make your kids' year, hell even make their decade and bring them to the good ol' circus like your pops once did.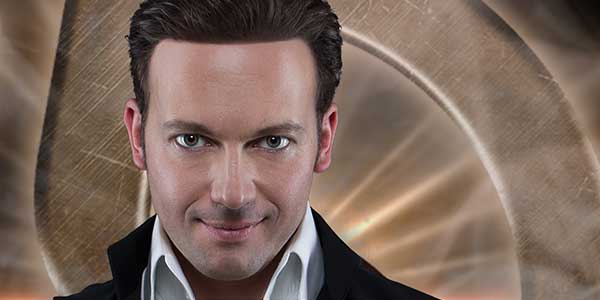 David Goldrake - Imaginarium at Tropicana Las Vegas
Prepare to be amazed (amazed, amazed) at the spectacular, magnificent, imaginarium that is David Goldrake. This magic show surpasses the likes of Harry Houdini and David Blaine. You know why folks? Because we have what's called modern-day technology. OOOH, AHHH. With a little sleight of hand, 3D projections and charm, Goldrake transforms the Tropicana showroom into a place you've never been before. Yeah step right up, this is what Mr. Goldrake likes to call magic. It's even better than the magic we normal folks call "direct deposit." Abracadabra, Alakazam, sit your butt down and boy you'll say damn. We use rhyming only when absolutely necessary. We have a new magician on the Strip, and he has a lot of good tricks up his sleeve.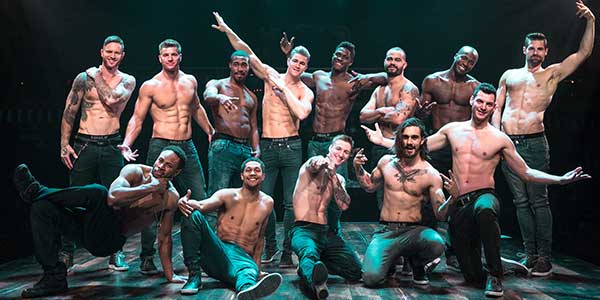 Magic Mike Live at Hard Rock Hotel & Casino
It's ladies night (gays included) and the feelings right. Magic Mike Live inside Hard Rock Hotel is bringing out the big puppies, and we're not talking about the two strapped to their shoulders). We're going to need a few drinks for this one, is it getting hot or are these men making us thirsty? They're here to gyrate all over the stage and into your wildest dreams. And to top off all the sexiness that fills up the room, steamy shower number included, this show also has a female MC that talks about respecting women's pleasure party hoo-ha (let the blushing commence). Slip into that tight leather dress, pick up the squad and let these men do the talking, or lack thereof.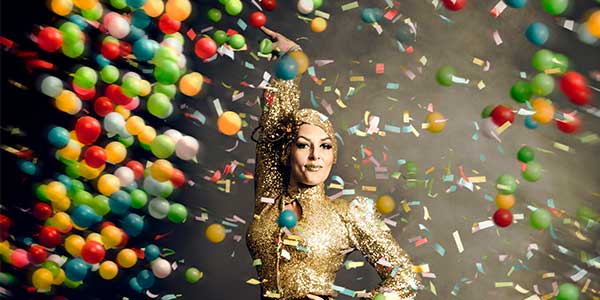 The Miss Behave Game Show at Bally's Las Vegas
We're Sin City, people don't come here to put on their Sunday best and try to impress their mother-in-laws, they come here to get wild and have a good time. The Miss Behave Game Show inside Bally's is just the escape from reality everyone needs. It's bold, it's out there and it lets out the misbehavin' beast we all have inside of us. MC Drag Queen, Miss Behave riles up the crowd for a game show you won't see on the family channel. With the help of her assistant Tiffany, who is a boy, they put on a show that is bound to be the most riveting time of your life. It may even top that one time in Cabo that you told us never to bring up. Just know, the last time we checked in on them, three people started making out with Tiffany. This variety show puts the sin in Sin City.
Tenors of Rock at Harrah's Las Vegas
Tongue out, lighters up and if you have leather pants from back in the day - slip them on. Tenors of Rock take the stage at Harrah's so that you can jam out to your favorite hits. This time, you don't have your parents yelling at you to turn your music down. You get to jam out with these five men who have voices that have been gifted from the rock gods. Move over N'SYNC, this is the boy band we've been waiting for since our angsty pre-teen days.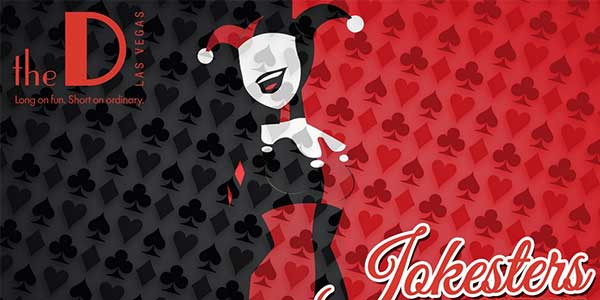 Jokesters Comedy Club at The D Las Vegas
Jokes on you if you're not about to head over to Jokesters Comedy Club at The D. These court jesters know how to make a crowd laugh like hyenas, all while making fun of you in the audience. The best part of this show is that you won't see the same one twice. They're always rotating comedians like Don Barnhart, Derek Richards, Jay Reid and Kathleen Dunbar to name a few, for your entertainment. By the looks of it, you'll be laughing all the way home when they're done with you.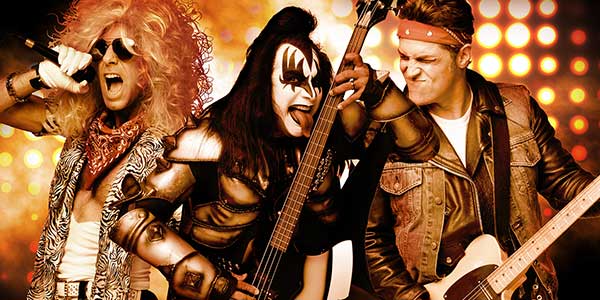 The World's Greatest Rock Show at Stratosphere Casino, Hotel & Tower
We triple dog dare you to stick your tongues out and lick the closest guitar you can find. That's what K.I.S.S. would do anyway, and aren't they like your idols? The World's Greatest Rock Show at the Stratosphere takes all the Hall of Famers and puts them on one stage for one of the best rock concerts. These imitators have studied and rehearsed for decades to imitate these rock demi-gods. They could've fooled us, because based on the performance we saw, it was basically like that one concert in '75 when we say K.I.S.S., AC/DC and The Rolling Stones all in the same year. Now, you wouldn't want to piss off the legends by not licking that guitar before the show would you? Let your inner rebel come out and just do it.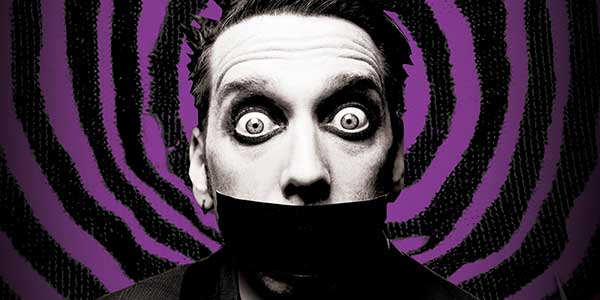 Tape Face at Flamingo Las Vegas
For a comedy skit, the only thing you need are words. Wrong! Tape Face at Flamingo proves that laughter can be induced with a few silly actions (laughing gas not included). Don't believe us? Check him out on YouTube then go see the show for yourself. Not one word will come out of his mouth and you'll be clutching your stomach the whole time from laughing. His cooky look paired with the audience participation is all the reason you need. If this man can make Simon Cowell laugh, you know he owns keys to the comedy kingdom.