Magic and Sin City go together like rabbits and hats. A lot of people don't know this, but Jack Kodell was the first magician to perform in Las Vegas in 1947 (see, we know stuff) and Vegas has been a hub for the art ever since. With such a vibrant history of magic in Las Vegas, it's safe to say that we know a thing or two about sawing people in half, properly pronouncing "alakazam" and how to eloquently flick our wrist during ta-da's.
We basically took a long time to tell you that we know what the best magic shows in Vegas are. So, if that's what you're looking for, cue the dramatic music, dim the lights and prepare to be amazed. Shows in Las Vegas are amazing, so if you weren't specifically looking for magic, consider yourself lucky to have stumbled onto such a thrilling, daring and heart-pounding experience. Without any further ado, here are the best magic shows in Vegas.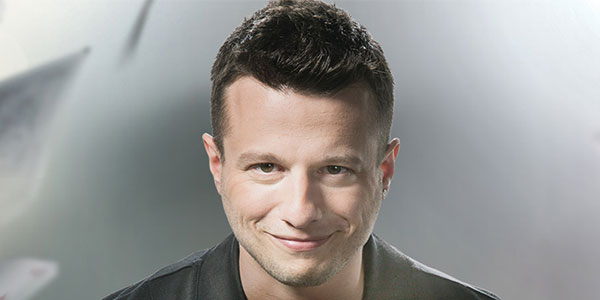 Mat Franco - Magic Reinvented Nightly at The LINQ
Relatively new to the Las Vegas magic scene (by way of NBC's "America's Got Talent"), what Matt Franco lacks in "experience" he totally makes up for in extravagance. This dude is 1000% pure charisma and we're not mad about it. With his show set up at The LINQ, Franco has been able to wow and impress his audience with everything from what we mere mortals would call "routine," sleight of hand to over-the-top routines. Arguably more impressive than his routine is Matt Franco, himself. His theatre is intimate and he uses it to his advantage by offering up personal stories and opportunities to share the secrets to a trick or two. Tip of the cap, Mr. Franco. Tip of the cap.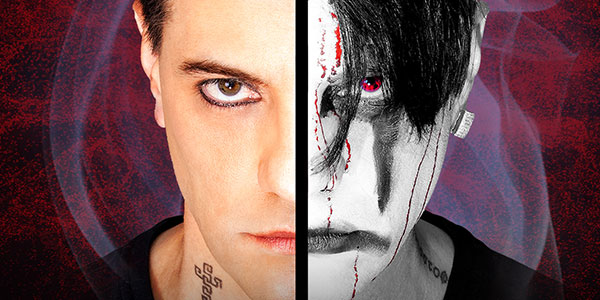 Criss Angel Mindfreak at Planet Hollywood at Planet Hollywood
Kids, magic is cool. Do not mince our words. With all due respect to other magic shows though, Criss Angel Mindfreak at Planet Hollywood kicks traditional magic in the teeth. It doesn't take long to figure that out though, just look at the dude. Criss Angel looks like the front man for some heavy metal band. And as far as we're concerned, his magic perfectly plays the part. Now that you've been mentally prepared, get ready for pyro (like, a TON OF IT), explosions (see, pyro), lasers and special effects out of the wazoo. Don't be embarrassed if you find yourself chanting "encore" at the end of the show. Criss Angel is a freakin' rockstar.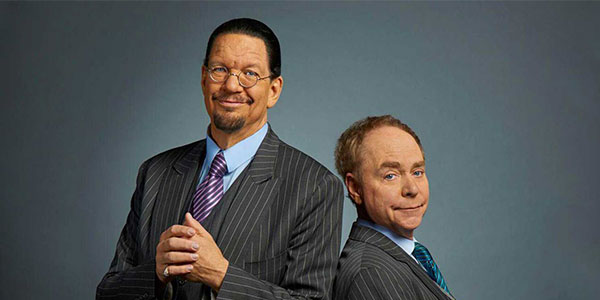 Penn and Teller at Rio Las Vegas
There's a pretty common saying that floats around those in the world of magic: "Don't show 'em how the sausage is made." Well, Penn & Teller have basically told those people to pound sand because they let all of their meat hang out –magically speaking, of course.  These guys use their brains, humor and eff-it attitude to amaze the crowd. Be sure to take mental notes when you get here because you're going to get your mind blown in amazement and then you're going to learn how the preverbal sausage is made. Penn & Teller, don't go a-changin'.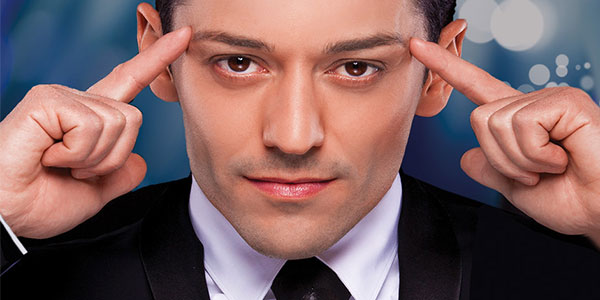 Paranormal Mind Reading Magic at Bally's Las Vegas
No, those aren't voices in your head, it's just Frederic Da Silva. His show, Paranormal Mind Reading Magic is a little bit of hypnosis, magic and thought exploration that is freakishly worthy of "The Twilight Zone" theme song. Bally's Las Vegas plays host to Da Silva's phenomena and all of his otherworldly, umm, abilities. Getting inside your head, making predictions and unveiling your deepest, darkest secrets is what the man does. We can't be the only ones who are freaking out right now, right? But Da Silva is actually a super fun dude. Don't get it twisted, he will blow your mind, but all-in-all, he's here to have fun. And we can totally get down with that. Unless he decides to reveal our fear of spumoni. Which, coincidentally has nothing to do with the Italian ice cream.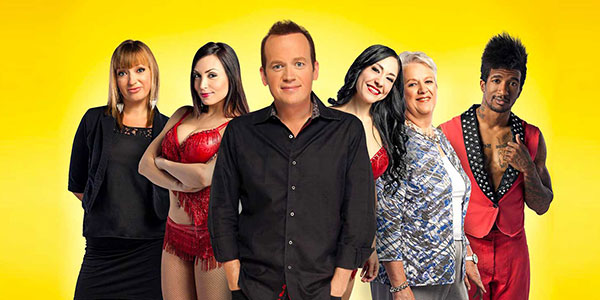 Nathan Burton Comedy Magic at Planet Hollywood
Comedy and magic are clearly not mutually exclusive. Look no further than Nathan Burton Comedy Magic for proof. Since losing on season one of NBC's "America's Got Talent," Nathan Burton has been calling the Saxe Theatre inside of Planet Hollywood home. Not a bad rebound right? And that's not lost on Nathan as he makes light of the issue. In fact, what we love most about Nathan is how he intertwines his personal stories with comedy and magic. Just a heads up, Nathan is big on audience participation. So if you're not into that, you're just going to have to suck it up. Sitting in the back isn't going to save you. We know because we've tried.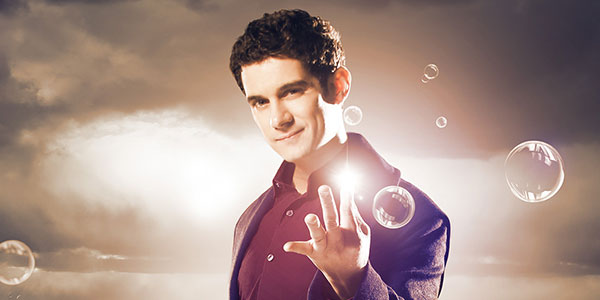 Xavier Mortimer's Magical Dream inside Bally's Las Vegas
If you love magic and Cirque du Soleil, you're certainly going to love Xavier Mortimer's Magical Dream. A former Cirque du Soleil performer, Mortimer definitely knows how to captivate an audience. One minute he's hitting you over the head with humor and the next he's leaving your jaw on the floor in awe. And he's not confined to one particular form of magic, so expect a healthy mix of physical magic, illusions, card magic and more. A dream doesn't always stick to one theme and Mortimer's show is the same. Xavier Mortimer's Magical Dream is one dream you won't want to wake up from.