If you're looking to get your nails done, hair done, everything did, then you've come to the right place! Basically every hotel spa in Vegas offers first-class salon services. We know that you might have a devout loyalty to your hairstylists, but c'mon, you're in Vegas and your style has to be on point! Whatever your need, we have the hook up. Here are a few of our fave Las Vegas salons.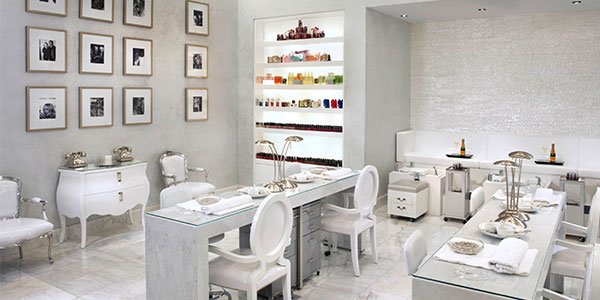 Color - A Salon by Michael Boychuck
Colorist to the stars, Michael Boychuck has a who's who of clients in his rolodex (if those are still a thing?). We're talking Paris Hilton, Mandy Moore and Jennie Garth, to name a few. His 5,000 square-foot salon at Caesars Palace can set you up with everything from haircuts and manicures to eyelash extensions and even (get your plastic ready) a personalized shopping service. But there's no rush to get out and get your shop on, because the salon is a super cool place to unwind. The space is decked out with sparkling crystal chandeliers and vintage Fendi accessories. Stick your pinky out and up your linguistics game, this place is totes fancy.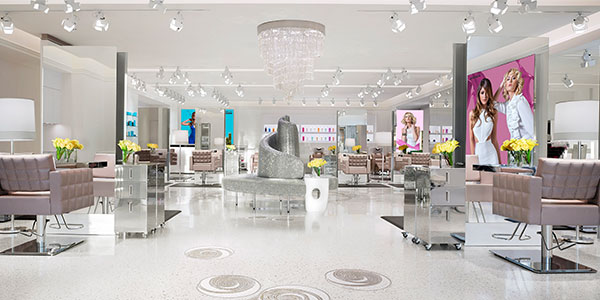 Claude BARUK Salon
World-renowned, innovative, technical AND celebrity-endorsed. No, we're not talking about the latest fad diet. We're talkin' about Claude BARUK Salon at Wynn Las Vegas and Encore at Wynn Las Vegas. The best thing about Claude BARUK? Because they have a menu full of cut, color and rejuvenating treatment services, you don't have to worry about skimping on carbs or trimming your macros to know you're going to look your best. At Claude BARUK, the only thing that's getting cut is your hair (assuming that's the service you actually want). And Claude and his team are pretty good at doing exactly that. Don't believe us? Just take a gander at his "Celebrity Hair Stylist of the Year" award and tell us otherwise. No need to worry fellas, Claude hasn't forgotten about you. The Barbershop, exclusive to the Claude BARUK Salon at Wynn, can hook it up with facial grooming, hairline trims and shave services. Where you at celebrity-endorsed fad diets?!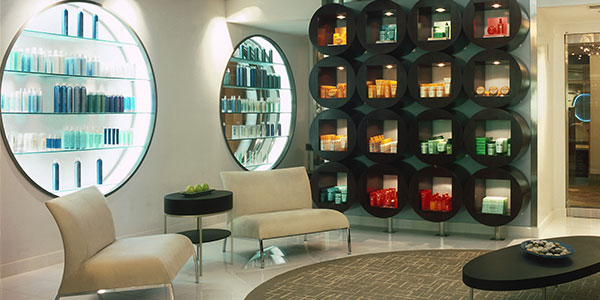 Cristophe Salon of Beverly Hills
Cristophe is a heavyweight in the hair community. He's worked with everyone from Liv Tyler and Mariah Carey to Pamela Anderson and even former President Bill Clinton and Secretary Hillary Clinton. So for there to be a Cristophe Salon inside the MGM Grand is a H-U-G-E deal. This intimate and modern salon has been flooded with an almost blinding amount of natural lighting, which surprisingly enough creates the perfect ambiance for pampering. The staff at Cristophe's offers some the best haircuts, blowouts, manicures and pedicures (or any other beauty treatment, really) in town.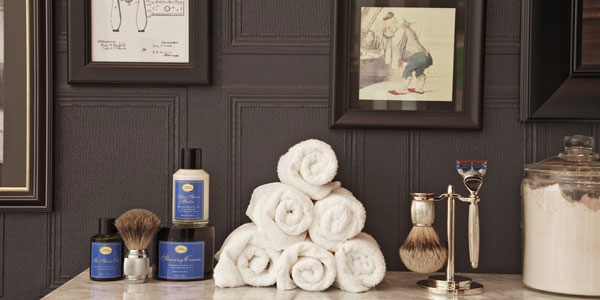 The Art of Shaving
Alright dudes, we didn't forget about you! Whether you're more Jared Leto or Vin Diesel you're still going to need some TLC from time-to-time. And just because you don't have hair on your head, doesn't mean that you don't have it in your nose, ears or feet. This is where The Art of Shaving comes in. Locations up-and-down the Strip at Mandalay Place, Grand Canal Shoppes, Fashion Show Mall and Miracle Mile Shops mean that you don't have an excuse for not doing your best Don Draper impression. Truth is, you haven't lived until you've treated yo' self to a hot towel shave. They use this warm shaving cream and oh gawd, if lovin' this is wrong, we don't want to be right! The Art of Shaving isn't just a one-trick pony either; they even cut that tumbleweed you have sitting on your dome.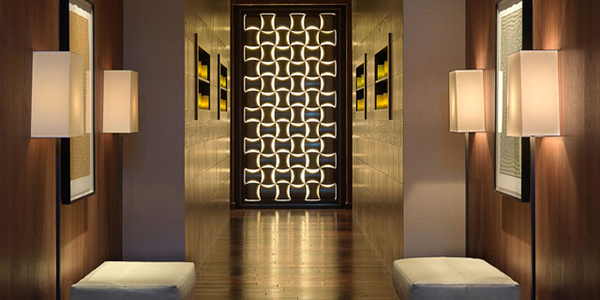 Spa Mio
It's pretty easy to confuse spas and salons. They both start with an "S," and basically sound the same, right? Well, we think that Spa Mio must've thought the same thing and tried to do something awesome about it, because they combined the two! Each of Spa Mio's shampoo stations come with Shiatsu back-massaging chairs (as if a heavenly head massage wasn't enough). But it doesn't stop there, because the pedicure chairs have relaxing, compressed air massagers (it's like getting a light back rub while you're cuddled up with your boo-thang watching a rom-com). And of course the salon offers hair styling, coloring, barber services and basically every other service you could ever want.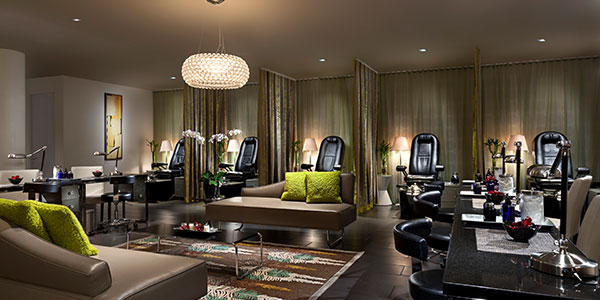 The Salon at The Mirage
This place is the Swiss Army Knife of salons, because The Salon at The Mirage literally do it all. We're talking cuts, coloring, blowouts, makeup, nails and the list goes on and on. They even have a wig bar when you want to look like Sia or Cher. Fellas get taken care of here as well. The two-station barbershop can do everything from haircuts to shaves. If you're asking us though, spend the money to get the Executive Shave. They hook it up with a straight razor shave, a light massage and there's even a little collagen eye treatment. Trust us, your skin will thank you.  And the Salon compliments it's awesome services by being super trendy. The place looks like it was literally just plucked out of Vogue or Good Housekeeping and dropped off at The Mirage.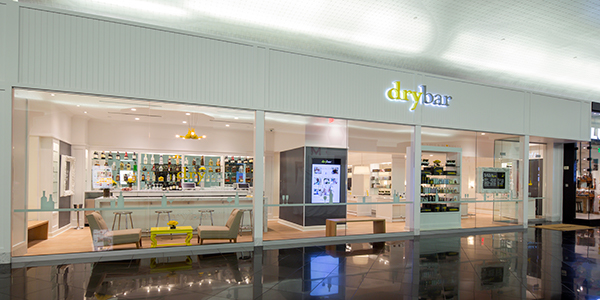 Drybar Las Vegas
To get your hair done or pre-game? Oh, the Las Vegas struggle. Thankfully at Drybar Las Vegas you don't have to choose. Located inside the Miracle Mile Shops, Drybar is less drab and more fab. They have an in-house DJ and a swanky bar to prove it! Booze and updos, what could be better? Don't believe us? Share your glam and mixologist crafted cocktail in the Smilebooth, which automatically uploads your pic, video or GIF to social media. #IWokeUpLikeThis. Drybar has some of the best wash, blowout and updo services in town. So come ready to get your glam on. Oh, it might not be a bad idea to pack some cab fare, too.