Out of sheer curiosity, have you ever Googled "best concerts in Las Vegas?" Oh, wait. That's probably what you just did, huh? LOLZ. Random thoughts aside, Las Vegas concerts are unlike any other. That's why some of the biggest artists decide to set up shop and hold residencies here. It's the perfect win-win: artists get to play to a sold out show every night without the wear and tear of traveling the road. For the fans, hotels in Las Vegas have a boat load of rooms and offer plenty of things to do while not raging their faces off. Concerts in Las Vegas are a dime a dozen (hence the whole "entertainment capital of the world" thing), here are a few of our favorites.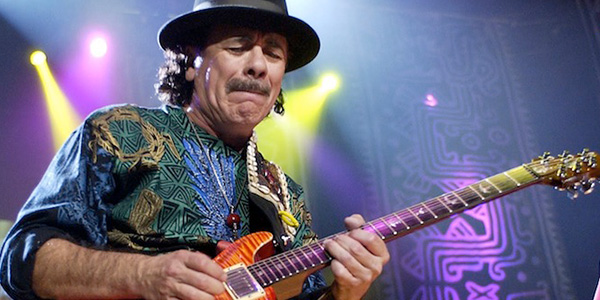 Santana - buy tickets
Grab your lighters and bow down to the G.O.A.T. Yeah, we said it. Santana rips on the guitar like we ask dumb questions. Santana is the literal version of the cool guy that our parents say they "used to be." In fact, his show at House of Blues at Mandalay Bay is a great way for you to test this theory. It's a win-win, because if you're parents end up being "cool," awesome! You now have cool parents. And if not, Santana and his guitar riffs are cool enough to rid you of any embarrassment.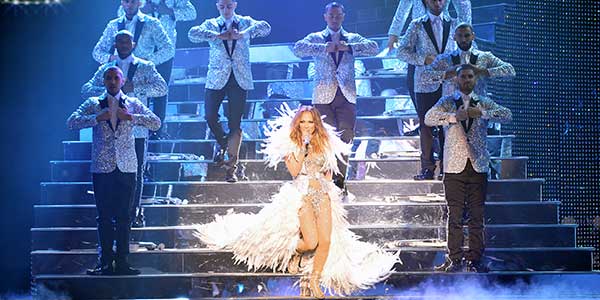 Jennifer Lopez - buy tickets
Superstars and Vegas go together like peas and carrots. Hence, Jennifer Lopez's show at Planet Hollywood. Maybe you think that peas and carrots is a weird reference, but we think you're a little weird for not catchin' our drift. On and off the stage this woman is totes approachable, a la peas and carrots. Maybe try not to run up on her too quick, though. Her security has been known to "drop the hammer" a time or two. We know this, because "legally speaking," now we can't be within 200 feet of Miss Lopez. But that hasn't stopped J.Lo has been rockin' with flash, sizzle and flamboyance. We're counting down the days till we can see her again (security too, we guess).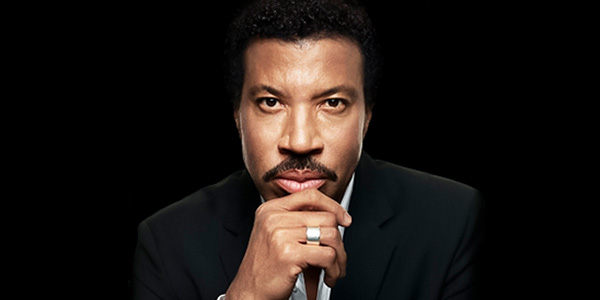 Lionel Richie- buy tickets
There must be something in the water over there at Planet Hollywood. Like, how else could you explain all of that talent deciding to park their trailers over there? Hmm.,. we'll get to the bottom of it, eventually. Until then, we're just going to get lost in Lionel Richie's deep, dark, brown eyes. We could sip from that fountain for all of eternity. Maybe it's the intimacy of his show, or maybe it's his silky smooth voice, but we can't seem to want to leave. It's like we're in a cocoon made out of love. Actually, it's his mustache. It gets us every time.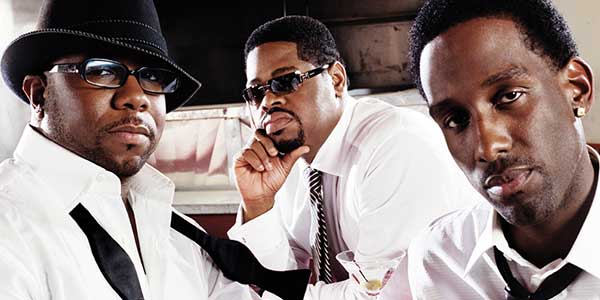 Boyz II Men - buy tickets
No music can touch throwback R&B. We swear! So when Boyz II Men decided to hunker down at The Mirage, we were all about that. Yeah, they specialize in late night slow jams of all kind, but these dudes also switch it up and hit you with that upbeat funk, too. We know that it sounds cliché, but these gentlemen are even more impressive in person than they are on the radio. We know because we've literally seen every show… until they politely asked us to leave (are you noticing a trend?). Did we mention we're fans?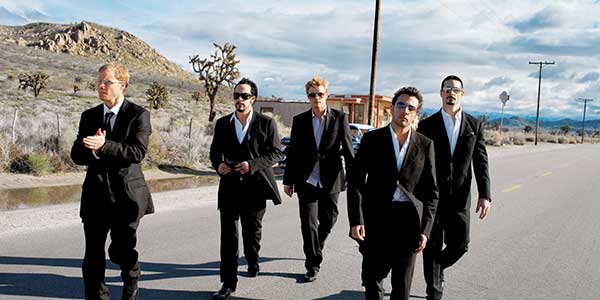 Backstreet Boys - buy tickets
Remember when you were a teenager and wanted nothing more than to see Backstreet Boys in concert? Do you hear that knocking? That's nostalgia and you better open up because these guys have a residency at Planet Hollywood that is everything your teeny-bopper self has dreamed of. All the hits, all the classics AND they can still dance! Our inner 13-year-olds have never been happier.
Reba, Brooks & Dunn- buy tickets
How many icons do you know are willing to share the stage? We can literally only think of two. Reba, Brooks & Dunn have put pride to the side and have chosen to favor humility and comradery instead of competition (**lights candle and starts singing "We Are the World.") Don't get it twisted, these artists are megastars in the country music world. For them to join forces is like Lebron James joining D-Wade (oh wait, that happened too). The result? An all out, talent-infused synergy that has yet to be duplicated. Man, if we could bottle that up and drink that for breakfast every day, woo!