Did you get the memo about old things being cool again? We knew what we were doing by not getting rid of our yellow tweed suit. Style isn't the only thing that's making its way back to the future, because even the best shows in Vegas are dipped in nostalgia. You read that right, your eyes aren't going out on you, because classic Vegas shows are poppin' off all up and down the Strip. So if you're yearning for a little trip down memory lane, grab your spritzers, acid reflux medication and check out our list of classic Vegas shows. In our humble opinion, they are some of the best shows in Las Vegas.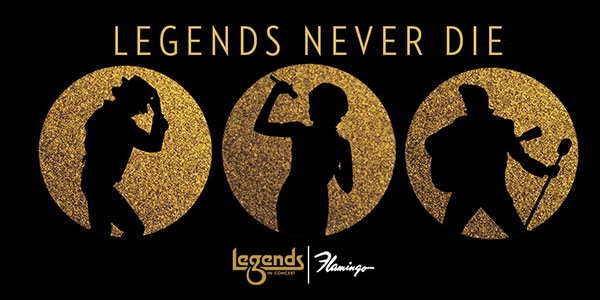 Legends in Concert
Restaurants in Las Vegas are the best, right?! One look at our waistline and you can tell we know our way around a buffet. We say that because we love variety, and when you're visiting Vegas with a gang of people or don't know which show to see, Legends in Concert at the Tropicana is going to have something for everyone. Want to see Michael Jackson? He's here. Like Elvis? You can see his blue suede shoes slidin' across the stage. Whitney Houston? She'll give you good love here. Missing this show is going to be a mistake… wait. Did someone say cake?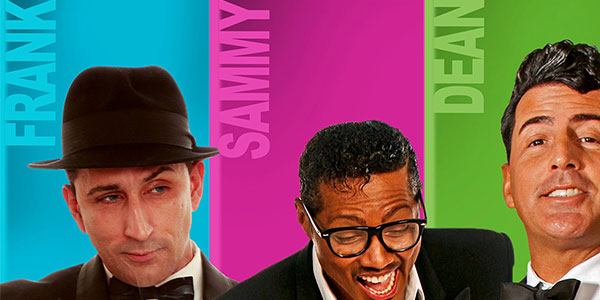 The Rat Pack is Back!
Elvis gets a lot of attention when it comes to Vintage Vegas, but we're going to let you in on a dirty little secret: The Rat Pack was here waaay before. Frank Sinatra, Sammy Davis Jr., Dean Martin and Joey Bishop ran Vegas and, we can assume, that they "indulged" in all of the city's offerings, too. Smoking indoors, calling women "toots," what a time to be alive, right? It may not be the original Copa Room, but Tuscany Suites & Casino does a great job of recreating the same vibe.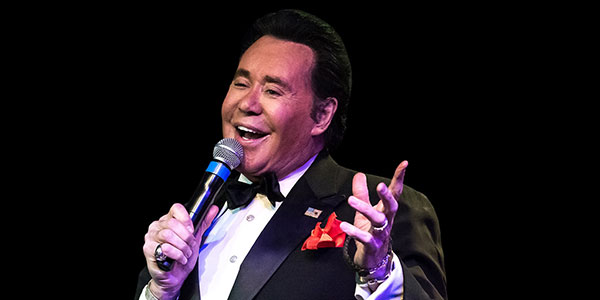 Wayne Newton: Up Close and Personal
Do you like ponies? Because we LOVE ponies. So when we're trying to get our Aramus Arabian Stallion fix, we look no further than our boy, Wayne Newton. Our equestrian love affair aside, Mr. Newton uses his time on the Bally's stage to not only sing his freakin' lungs out (he's still got it, folks), he also opens up about his life. And you don't need to be a Golden Akhal Teke (that's a horse, for all of you non-equine socialites) expert to know that Wayne Newton has lived a wild life.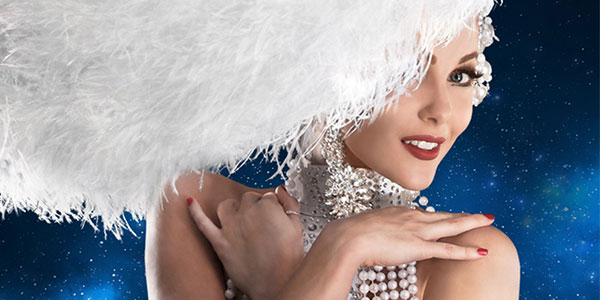 VEGAS! THE SHOW
Listen up, fools. Class is in session. Bet ya didn't know that you were going to get all educated today did ya? Walk into "the classroom" that is Planet Hollywood and get prepared to learn about the entertainment history of Las Vegas. In true Las Vegas fashion, the show is a proverbial clown car full of showgirls, show tunes and we think there may be a Rat Pack member or Elvis impersonator stuffed in there for good measure. Better take notes because there will be a test at the end.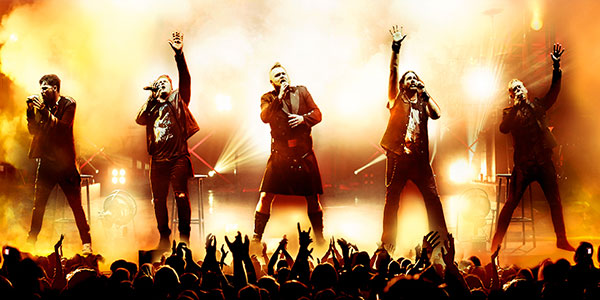 Tenors of Rock
Rock 'n' roll junkies assemble! The Tenors of Rock at Planet Hollywood are jamming out to famous hits we've been singing in the shower for decades. This isn't your average Las Vegas rock concert. These Brits channel their inner angst and turn a cappella into rock-a-ppella. Hailing from The X Factor UK these fatal five tenors have talent beyond belief. They're singing your favorites like "Sweet Child O' Mine," "Living on a Prayer" and "Whole Lotta Love," to name a few. Pull up your leather pants from the 80s and rock out to this talented bunch of blokes. This is a Las Vegas concert like none other.