Rated

3

out of

5
 by
JamieD
I thought this show was just OK
The actors & performers were really good, but it doesn't compare to many of the other shows that I've seen in Las Vegas. I don't think it was worth the price of the ticket. I paid the same price to see the Beatles LOVE and that show is a mind blower. It's amazing. I've seen it 3x so far will see it again next time we go. Mystere is and O are also excellent.
January 10, 2017
Rated

5

out of

5
 by
niknok
Awesome Experience
It was nice show... kids loved it! I would say there are some scenes that made us stop breathing.
January 7, 2017
Rated

5

out of

5
 by
Grace15
Spectacular, Amazing, Mesmerized
This is my second time watching Le Reve, I love, love, love the show. Awesome, breathtaking performance and special effects. My only complaint is the venue. The rows are tight & everytime someone comes in, or go to the restroom, everyone need to stand up so they can walk past us. The chairs are so close together. There is no cup holder for the drinks as well. Also, when making online reservation, I wish it would show exactly where you're seating. I would have picked row L because you have more room to move around. Overall I love Le Reve, it was an excellent show.
January 5, 2017
Rated

5

out of

5
 by
MrRoboto
Highly rated for a reason
I loved this show. It was amazing and had lots of good surprises and tricks. It was definitely very dynamic and I left feeling really amazed. Totally flawless performers too!
January 4, 2017
Rated

5

out of

5
 by
Thata
Amazing experience !
Le Rêve is a wonderful show you will never forget !! Beautiful breathtaking performance in a wonderful venue. It's a must see show.
January 3, 2017
Rated

5

out of

5
 by
Mamfam
Beautiful Production
Le Reve, I was looking so forward to seeing this production and I am so happy I chose this show. There were so many different aspects to this show and each aspect was beautifully done. There were many aerial acrobatics in this show that blew my mind, there were ballroom dancers, synchronized swimmers etc......it was truly a beautiful sight. Do yourself a favor and see this production you won't regret it.
January 2, 2017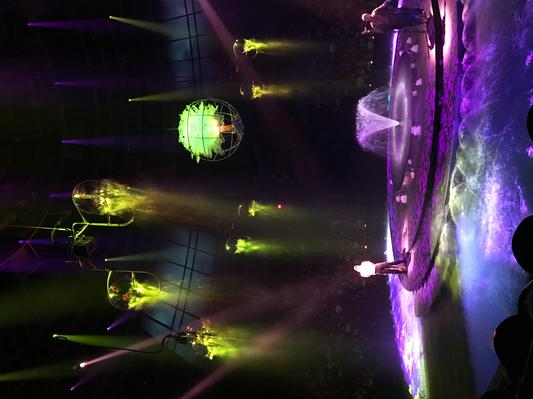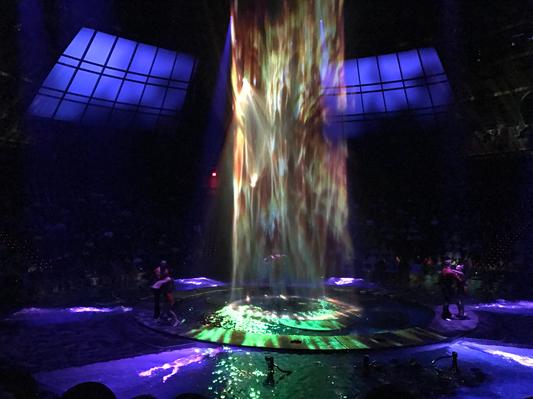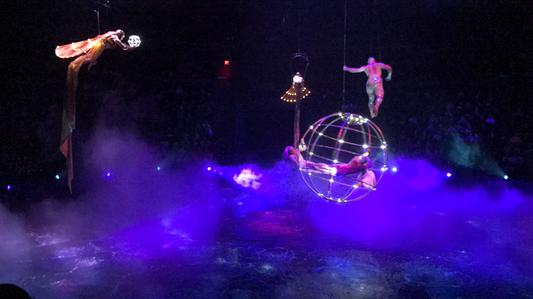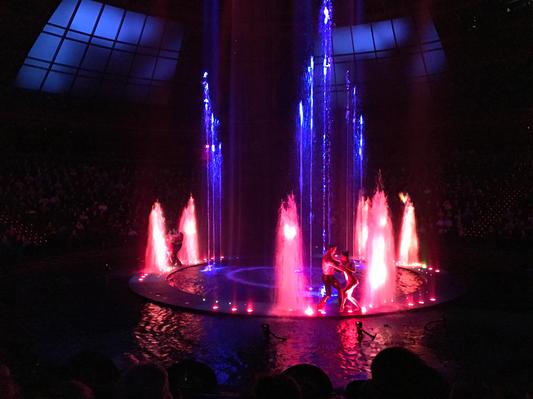 Rated

4

out of

5
 by
michael48
Excellent show & excellent experience had by all
Wonderful experience, awesome entertainment, would definitely recommend to others
January 2, 2017
Rated

5

out of

5
 by
mohjac
Mind-blowing!
Pros: - Stunning visuals: the production quality, symmetry of sets, danger level of acts - The water: never before has such a natural element been used so brilliantly > the ever changing stage, the short-but-beautifully choreographed musical fountain piece, the death-defying dives - Captivating music: it ebbs during the few quiet moments, before building up into crescendos - Top talent: each artist had his/ her unique role, each played to perfection - Memories: they let you take as many photos (no flash/ videos) as you want; but trust me, you wouldn't wanna miss a moment of the show while you fiddle with your phone Cons: - Quite pricey, but then again - it's absolutely worth it!
January 1, 2017