This is Vegas, we have the top divas like Celine Dion and Britney (b*tch), clubs that are open 24-hours a day and cheap bars that'll have you slurring your words in no time. Welcome to the LGBTQ side of Sin City where you'll be seeing more than unicorns and rainbows after that warm buzz kicks in.
Here's a direct guide on how you can slay your vacation like the queen you were born to be. If you're looking to party, relax, get that perfect sun kissed skin or get married – this is for you. Time to wave your rainbow flag in the air and show that pride we all know you have. Always curvy, never straight. It's time to get it, and we're here to help.
Tips for the LGBTQ traveler
Instead of shuffling around trying to find your groove, we're here to set your weekend on fire. Whether you're here for one night or three days, you're going to want an action plan that is as flawless as a shimmering diamond. Vegas has a lot to do and you only have so much time on your hands, so here's how to get the most out of every little experience.
LGBTQ Friendly Hotels in Vegas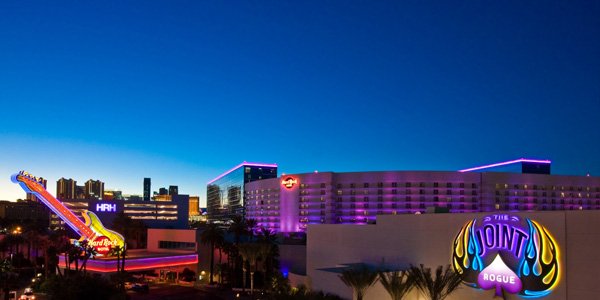 First off, you need to pick your hotel closest to the LGBTQ scene. Hard Rock Hotel & Casino is walking distance from the Fruit Loop and local faves like Piranha and Freezone. If you're looking to soak up all Vegas has to offer Luxor has a weekly LGBTQ pool party during the summer called Temptation Sundays. We're not holding anything back, but if you want to talk to a pretty face check out the Wynn Las Vegas or Encore for their "pride concierges" for the best experience possible.
Las Vegas Shows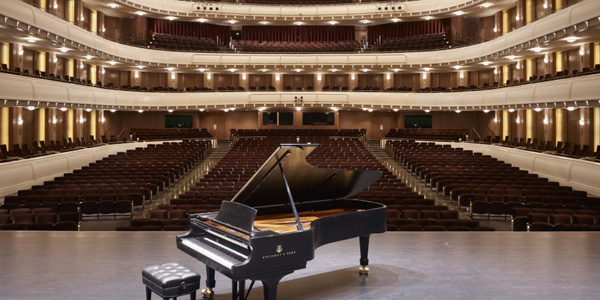 Now that you have a roof over your pretty little head, it's time to plan what shows you want to see before the party begins. If you hold your pinky up while you sip on your dry martini, head over to The Smith Center for Performing Arts. This is where you can feel sophisticated while scratching your Broadway bug. *Cue jazz hands*
If you're not looking for song and dance, turn the heat up a notch and get a little naughty with Cirque du Soleil's Zumanity at New York-New York or feast your eyes on the best erotic circus in town at Absinthe outside Caesars Palace.
If you're sticking to your grade-A divas, get a little piece of Cher at Park MGM or J. Lo at Planet Hollywood.
And when it comes to drag, no one does it better than Drag Brunch & Supper Club at Señor Frogs.
Las Vegas Gay Bars
The night is just getting started and it's time to change gears and head for the bars with the most eye candy. The Garage is off-the-Strip, but worth the ride. Beware though; it's cash only so bring your dolla dolla bills because they don't take plastic. Like any good Las Vegas gay bar, it sticks to a theme. Rev up your engines and get your hands dirty, because these mechanics are serving up one good time.
If you're more of a backcountry cowboy that always wears boots and a leather hat, Charlie's Las Vegas is your kind of scene. You'll be line dancing all night after you throw back a couple of really cheap and strong drinks. If you come in on a Thursday night and want to learn how to line dance like a pro, head over to this spot from 7:30 p.m. – 9:30 p.m. No more mirror dance practice for you.
Don't worry, we didn't forget about the smoky ambiance that dive bars offer. Funhog Ranch is where leather and Levis almost cover everything. This is a little further off-the-Strip, but totally worth the drive. No last call, the nicest people you'll ever meet and a great way to get the cheapest drinks.
LGBTQ Clubs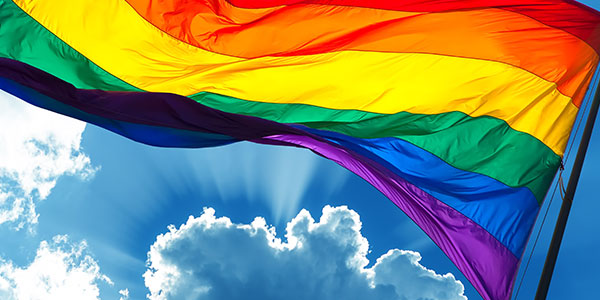 Now that the drinks are catching up to you - and the sassy side is coming out - it's time to dance like nobody's watching. Or for some of you, dance like you do everyday. Piranha is the #1 destination when it comes to shaking that thang and S-E-X-Y is a four letter word you'll be using all night. Two-stories, four dance rooms and a great mix of music; what more can you ask for? The party never stops and that's because this club is open 24 hours. You're in Vegas, it doesn't count if you don't see the sunrise and feel sore after a night of dancing.
If the big club scene isn't your thing, Freezone is across the street from Piranha and bridges the gap between a local bar and a hot nightclub. When the dance floor isn't hosting drag shows, the stripper pole and mirrored walls are open to anyone who thinks they're capable of taking a spin – either you'll be the talk of the town or the fool that gets made fun of the rest of your trip. Dare to take it for a whirl? We say why not?!
Now that you have the 4-1-1 on what's hot and what's not, it's time to spread your wings and fly. We've given you all the Las Vegas LGBTQ nightlife tips you need; it's your turn to go all in. Like our favorite queen always says, "you betta werk."