Las Vegas, like Diddy, goes by many names. Vegas, LV, Sin City, City of Lights, Glitter Gulch and the Entertainment Capital of the World are just a few of 'em. But personally, we self-identify most with the title of "The Live Music Capital of the World." And why shouldn't we? Live music in Las Vegas can't be beat. And we're not even talking about all of the mega-star headliners that set up residencies on the Strip. Whether you're a tuxedo t-shirt drunk on a Saturday night or are just looking for a Tuesday nightcap, these are the places you can pop into and get that soul touching, singin' in the shower vibe. So pull up a chair or elbow your way to the front row, because these are the best places to see live music in Las Vegas.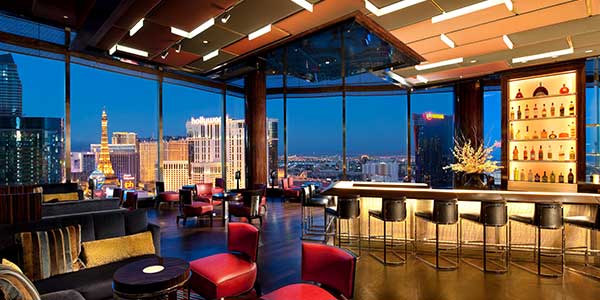 Mandarin Bar at Mandarin Oriental Las Vegas
Vegas is notorious for its hidden gems. It might seem hard to believe, but this Vegas hidden gem hides in plain sight. Perched on the 23rd floor of the Mandarin Oriental Las Vegas, Mandarin Bar is an upscale place that allows you to be in the mix, but a step away from the hustle and bustle at the same time. But enough about the vibe, you're here for the tunes. And because the vibe and the tunes go hand-in-hand, Mandarin Bar is one of the best places in Vegas for jazz and blues music. Mandarin Bar isn't a dance club by any means, don't be shy about cuttin' a rug. If you're a little worried, a cocktail or two should do the trick. Just remember where you are that there is a distinct difference between dancing and twerking. This place is not for the latter.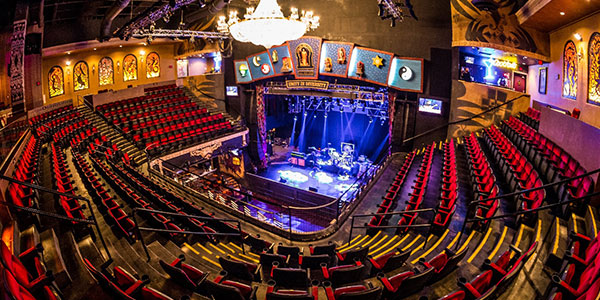 House of Blues Las Vegas at Mandalay Bay
Few places in Vegas bring together lesser known artists and headlining acts like House of Blues at Mandalay Bay. Seriously, stop by on a Thursday night and you can catch John's Bass Attack. Pop in on a Friday night though, and you can jam to some Santana. Years of binge drinking might've killed a brain cell or two, but we're not aware of a place that can offer that type of diversity in music. What makes House of Blues Las Vegas even cooler is that you don't need to search through all of the restaurants in Las Vegas to find some grub before a show, because this place has an in-house restaurant. Slow smoked St. Louis ribs AND K.C. & The Creators under the same roof? What a time to be alive, my friend.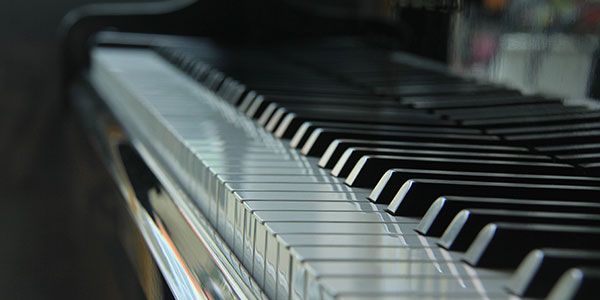 Don't Tell Mama at Downtown Las Vegas
There are nights where you take too many shots and start singing and playing your air piano, and then there are nights where you let other people do it for the sake of prime-time entertainment. As long as you end up at Don't Tell Mama in downtown Las Vegas, one of those two scenarios will happen, except this time the people will blow you away with their killer singing voices. Making the grand piano and piano man the centerpiece of their bar, Don't Tell Mama is the best place to play sing-a-long with everyday people. And if you have pipes that produce angelic noises, this is the perfect place to make your singing career debut. It's time to request "Benny and the Jets" and relive memories from the good old days.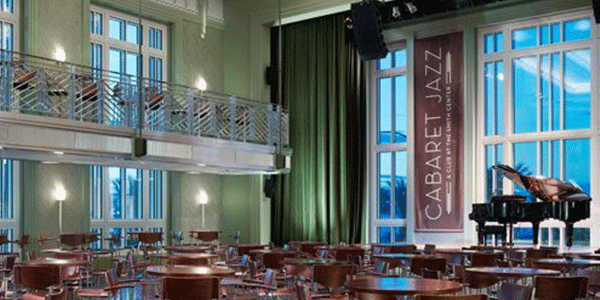 Myron's - Cabaret Jazz at The Smith Center
Give 'em the old razzle dazzle, baby. Myron's Cabaret Jazz room inside The Smith Center has live music events for those of you who love a good Broadway ballad and smooth jazz. This venue is for the classy broads who like to play dress up, sip on libations and soak up the sounds of professional singers. Vegas can get a little crazy and it's okay if karaoke isn't your jam, that's why this is the perfect spot for you. They're always switching up acts so you never get the same show twice. So, perk up doll and have your snapping fingers at the ready. Tonight is all about listening to the classic music you love.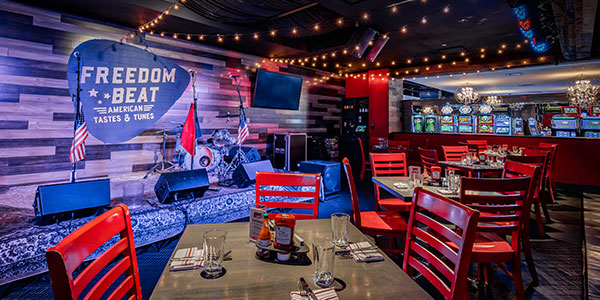 Freedom Beat at Downtown Grand
Concerts with backtracks are soooo last year. We totes go for the live music scene now. At Freedom Beat in Downtown Grand, we get to drink up and enjoy the chill vibes the artists are offering. This 24-hour restaurant, lead by "Hell's Kitchen" winner Chef Scott Commings, lets us be free birds and listen to up-and-coming artists we love to discover. There's nothing like telling your friends "We saw them before they were famous." And that's exactly what you'll find at this place. This is about as close as it gets in Vegas to an underground scene, so soak up the vibes and enjoy what this place has to offer.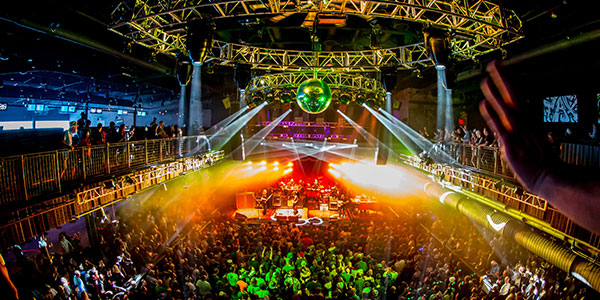 Brooklyn Bowl at The LINQ Promenade
When we have mega-dome's like T-Mobile Arena and Park Theater, you learn to appreciate places like Brooklyn Bowl. It gives you one of the most intimate concert experiences you'll find in Vegas. Instead of hanging out with 5,000 of your closest friends, you get an up-close-and-personal vibe with every artist that plays at this venue. Brooklyn Bowl believes in a full entertainment package (it is located in the Entertainment Capital of the World after all) with a bowling alley, a great restaurant and a killer patio to soak up the full Vegas atmosphere. So raise a glass, thank you Brooklyn Bowl for giving us one of the best live entertainment experiences in Las Vegas.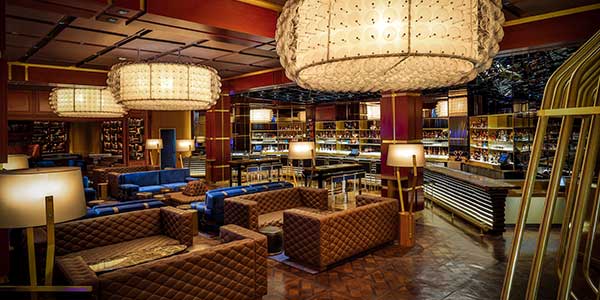 The Dorsey at The Venetian Las Vegas
What's better than craft cocktails and live music on a Sunday night? Absolutely nothing. The Dorsey Collective at The Dorsey inside The Venetian Las Vegas brings in bartenders and DJs from different cities to sprinkle in some of their local cocktail culture. You could even say it's better than freshly pressed juice and Lululemon stretchy pants. We don't know about you, but that's a pretty big deal. From coast to coast there's no telling which city will be next on the list. So if you're looking for something truly unique, check out this Las Vegas bar.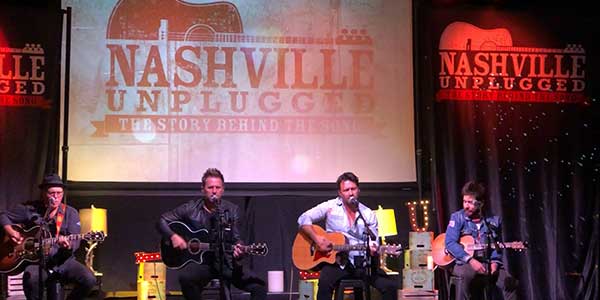 Nasville Unplugged at Mandalay Bay
They say, if you play a country song in reverse, you get your truck back, your dog back and your wife back. But that's not all you stand to gain from checking out Nashville Unplugged every Friday night at Mandalay Bay. You're about to get up close and personal with the songwriters behind the most iconic country singles in history. As in ,"here Aaron Benward (the ultra-talented host and country music singer) hold my beer" kind of personal. And the intimate setting at Rhythm & Riffs Lounge makes it more like a private jam session than a concert with 6,000 of your closest friends. So sit back and drink a cold one right alongside the artists while they tell their stories of working with stars like Miranda Lambert, Tim McGraw and Garth Brooks. They play in a rotating roster each week in the longest-running songwriter series outside of Nashville. Oh, and this all comes at the low, low cost of…FREE. Who needs a truck, dog or wife when Nashville Unplugged is better than all that combined?