Best Festivals in Las Vegas
EDC Las Vegas
You don't have to partake in any recreational, mind altering activities to enjoy this festival. EDC (Electric Daisy Carnival) is the biggest trip you'll ever experience. The grounds of the Las Vegas Motor Speedway, get transformed into one big adult playground full of wild attractions, contraptions and the best EDM artists in the industry. Now, go find the weirdest thing you have in your closet (tutu preferred) and head out to EDC, which just so happens to take place each May/June.

iHeart Radio Music Festival
All those nights you spent dancing in your mirror are about to pay off. It's time to stick out your tongue like Miley Cyrus and head to the iHeart Radio Music Festival. You'll find all of your favorite pop and hip hop artists all under the same roof. Don't faint, we know that you're overly excited and this is a lot to take in. So if you need more practice, don't worry because this happens each September.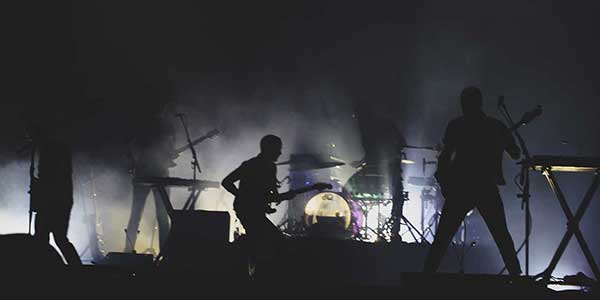 Life is Beautiful
Las Vegas' premiere music and arts festival, Life is Beautiful is really in a category all its own. Don't believe us? Well, smarty pants, how about you name another festival that can take over 18 blocks in downtown Las Vegas for three days each September? Yeah, we thought so. Our pompousness aside, everyone who's anyone has played here, including Kanye West, Foo Fighters, Lorde, Duran Duran, Major Lazer, Tegan and Sara and more. And the art? Just take a stroll through downtown and bask in its glory.

Epicurean Affair
Open the gates to foodie heaven, because Epicurean Affair is like floating on a thousand clouds while being fed by sexy men and women. This food extravaganza is one that your belly won't want to miss. With more than 70 restaurants coming together to give you the ultimate foodie experience, you'd be a fool not to fall into a food coma after stuffing your face. Who needs a summer bod when you can devour this each May? BRB, we're picking out our favorite outfit so we look good when we ascend up into the clouds.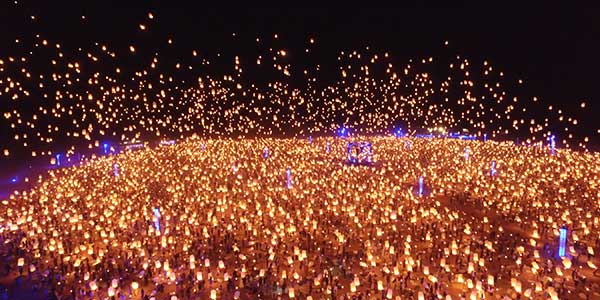 RiSE Lantern Festival
Las Vegas isn't all glutinous dining and black-out inducing parties (mostly, but not always). Sometimes you just need to recharge your soul. And what better way to do so than by heading out to the desert and checking out the Rise Lantern Festival. No blaring music, no annoying phone service and maybe even better, no gross music festival porta potties. It's just you, several thousand of your closest friends, a sky lantern and your dreams. Consider your chi aligned.

Emerge Music + Impact Conference
Do you live for under-the-radar music and discussing progressive solutions to relevant issues of the day? We thought you would. And since that's the case, you're going to want to look no further than Emerge Music + Impact Conference. Don't get it twisted though; at Emerge education and understanding is just as important as the music. See, who says you can't get learneded and have a good time? Emerge is totally the festival to go to, you know, before everyone else "knows about it."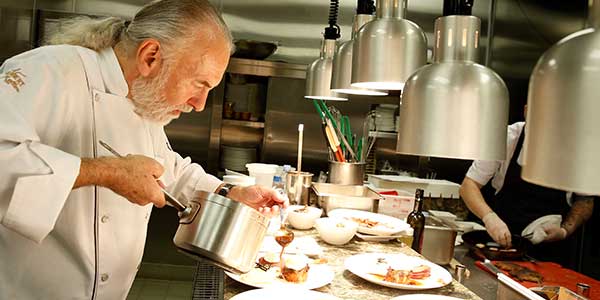 Uncork'd
Some people dream about kissing their celebrity crush, we dream about our favorite celebrity chef hand feeding us – it's normal okay, we asked our moms. At Vegas Uncork'd our fantasies come alive. This is the foodie weekend of all foodie weekends and we have the celebrities to prove it. Roll out the food carpet, these celebrity chefs are the top of the top and the cream of the crop. Bring on the drool inducing food and let's slip into pure food bliss. Our forks are raised and we're ready to eat. We've been prepping for this since last year's festival in April.

Route 91 Harvest Festival
Country fans only come down to Vegas during the winter for the rodeo, right? Wrong. More than 50 headliners like Eric Church, Luke Bryan, Big & Rich, Jake Owen, Florida Georgia Line and others have helped pack an empty lot across from the Luxor with big green tractors and red solo cups for three days each fall. Whoever said that country guys and gals don't like to have a great time has clearly never been to Route 91 Harvest Festival.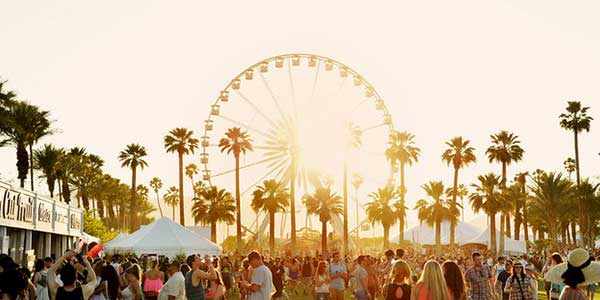 Coachella Valley Music and Arts Festival (Indio, CA)
Ok, so maybe Coachella isn't technically in Vegas, but it's pretty damn close. And since it's the standard-bearer for festivals, you can't not talk about festis without mentioning it. A quick four hour car ride from Las Vegas Blvd and you're vibin' to tunes from musicians like Depeche Mode, Red Hot Chili Peppers, Bjork, Jack Johnson, Beyoncé and basically every great artist ever. With all of those killer tunes it's no wonder why the festival is held on back-to-back weekends in April.

Gay Pride Festival
10s, 10s, 10s, 10s across the board hunty. Gay Pride is slaying season. Bring out your best glitter outfit and your pride flag, because the more colors you have, the more fun it is. This is where you throw all your pride up in the air and wave it around like you just don't care. With a festival full of LGBTQ entertaintment and a parade that is something you see out of a Mardi Gras magazine, this is the social event of the season. Walk down that runway like the diva that you know you are, the festivities happen in October so you better not be late. Shantay we all stay.