The Vegas Insiders Online and in Your Hotel
For years, the Vegas.com web site has put expert Vegas information and unsurpassed access to Vegas show tickets, tours and more at your fingertips.
Now the same Vegas.com expertise and access that made us the No. 1 destination travel website in the world is available at the concierge desk of your hotel.
More than 40 hotel concierge desks, retail and affiliate locations have selected Vegas.com to provide their concierge services. Vegas.com concierges are members of the National Concierge Association.
Many of these locations are also staffed by Vegas.com experts, who can help you with every step of planning. Others are staffed by local concierge experts who have been specially trained to sell Vegas.com products.
Just look for the Vegas.com logo at your hotel concierge. When you see it, you'll know you can count on and trust the experts behind the desk to help you purchase the entertainment options that best fit your needs.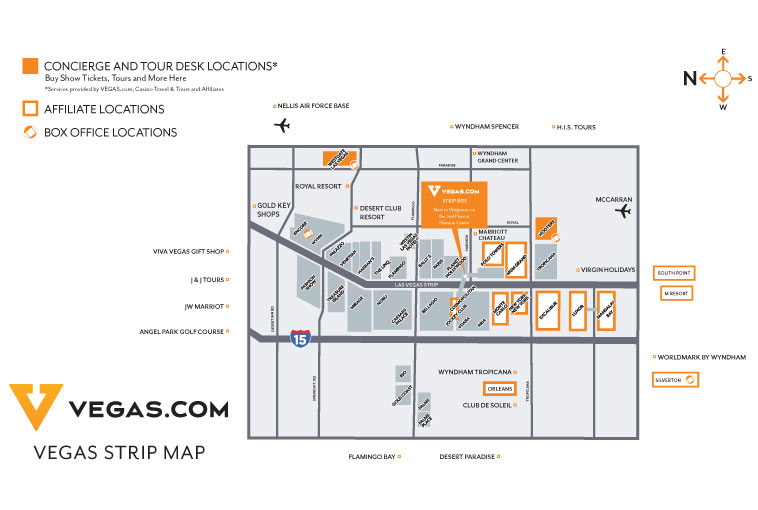 Click map for a larger image