Lifestyle: The Family
We understand. You only get so much vacation time each year and don't want leave the kids at home. Don't worry about it. We've got you covered.
Q: Where should we stay to be close to activities our whole family will enjoy?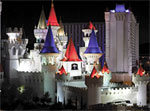 A: Many of our friends with families like to stay at Circus Circus, Stratosphere and Excalibur since they're close to family-friendly activities. MGM Grand and Mirage are also good choices. Mandalay Bay is also a good find for families, featuring all-ages fare like the Shark Reef and the Mandalay Bay Beach.
Most of the Stations group casinos -- such as Sunset Station, Red Rock Resort and Green Valley Ranch (all of which are located off the Strip) -- offer child care, movie theaters, expansive pool facilities and arcades, and are usually very reasonably priced. For families with larger budgets, the Four Seasons - adjacent to the Mandalay Bay - will customize your hotel room according to the age of your children.
Although it's 17 miles from the Las Vegas Strip, Lake Las Vegas offers an elegant getaway for parents and an array of activities for children.On special occasions, such as the 4th of July and New Year's Eve, the whole family can enjoy fireworks shows out by the lake at Aston MonteLago Village or ice skating on a floating rink on the lake in the winter.
More information about hotels that offer child care facilities can be found by clicking here .
Q: Where can we all sit down to a fun dinner when we're here?
A: The Rainforest Cafe brings out the kid in everybody. Most teens will get a kick out of Planet Hollywood at Forum Shops. Choose from a variety of burgers and entrées in an island-themed setting at the Cheeseburger at the Oasis. The Hard Rock Cafe are always sure-fire bets for the whole family. And if you're cruising through the Forum Shops watching animated statues and feel the need to fill the family's bellies, the Cheesecake Factory's 200-item menu is always a favorite. Also at the Forum Shops is Max Brenner, Chocolate by the Bald Man. They have a fantastic kids menu with items like chocolate pizza, popsicles, chocolate pancakes and more.
Kids will also love Serendipity 3 at Caesars Palace for their famous Frrrozen Hot Chocolate and other sweet treats. They also serve a variety of kid-friendly foods like hot dogs. Speaking of sweets, it doesn't get any sweeter than Sugar Factory at Paris Las Vegas. Any kid will find something to enjoy on their huge menu. Just save room for one of the heavenly desserts. Kids will also flip for the adjacent candy store.
Got picky kids (or picky parents)? Well, what would a trip to Vegas be without visiting at least one of its famous buffets? These are usually good one-stop options that often give a break on the price for younger kids.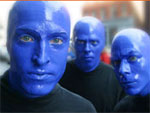 Q: What shows are kid friendly?
A: If you and your kids are into magic, check out Nathan Burton or Mac King. Or let the kids eat with their hands while watching the Tournament of Kings show. One show that families with more diverse interests will enjoy is Blue Man Group. Cirque du Soleil's Mystère and KÀ seems to delight kids of all ages, and V - The Ultimate Variety Show features a little something for everyone. Terry Fator a singer and ventriloquist at The Mirage is a remarkable performer that amazes people of all ages with his flawless impressions of people like Tony Bennett, Elvis Presley and Etta James.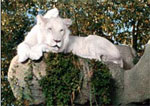 Q: What are the best family-friendly activities we will all enjoy?
A: An afternoon at Circus Circus' indoor theme park the Adventuredome is always a hit, as is the Shark Reef at Mandalay Bay. If the weather is hot, enjoy your hotel's pool. Another good choice is M&M World at the Showcase Mall. Animal lovers will also enjoy the Secret Garden and Dolphin Habitat.Madame Tussauds Interactive Wax Attraction is a great place for family photos with wax celebrity look-alikes.
For very little dough, you can see some great motion rides at Excalibur. If you're an adventurous bunch, why not take the kids on an exciting trip to Vegas Indoor Skydiving? Other thrills include the Roller Coaster at New York-New York or indoor race karts at Pole Position (though you have to be at least 4 feet tall).
If you want to sneak some education in with your entertainment, take the family to the Discovery Children's Museum -- parents will love it too. Teens might also like Titanic: The Artifact Exhibit. You can also check out the Ethel M Chocolate Factory tour -- it's always a sweet deal!
If your kids like video games, head over to the Pinball Hall of Fame, which features hundreds of vintage pinball games as well as classic arcade games.
Q: What outdoor activities will allow us to enjoy the fabulous Las Vegas weather?
A: Well, we're glad you asked. Check out one of our Lake Mead tours, where your clan can take a cruise, ride jet skis or tour Hoover Dam. For families with older kids, an ATV tour might be a great way to take in our beautiful deserts. And Bonnie Springs is a favorite with the kids, thanks to staged gunfights, train rides and plenty of cute animals to pet.