Lifestyle: The Club Kid
So you want to party all night at the coolest joints in town? Looking to dance the night away? Vegas has some of the hippest, hottest clubs in the country and we can tell you which ones are the best.
Q: I want to get down and boogie to retro sounds. Where should I go?
A: You're in luck. The '70s and '80s live on in Las Vegas. For the hippest of hip, the Beauty Bar features a retro happy hour on Friday nights. Revolution Lounge embraces all the psychedelic décor of the '70s and throws in plenty of the Beatles. In the summer, the puts on a spectacular audio-visual show with hits from past decades, even redecorating to match the retro theme.
Q: Are there any underage clubs in Vegas?
A: Las Vegas isn't called an "adult playground" for no reason. Here's the deal, junior -- most of the bars and clubs in Vegas are for the over-21 crowd, but most shows in Vegas welcome the underage set, with the exception of a couple of the more risqué productions. Check out some hip shows like the over-the-top circus-style show Absinthe. If cool concerts are your bag, the House of Blues hosts regular all-ages shows, but check with the box office before you go.
Q: I'm looking for a more stylish, upscale club. Where can I go?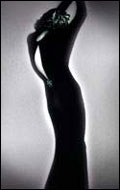 A: Vegas has plenty of swank clubs for the swingin' set. Nothing says style quite like XS with gold-plated features throughout the biggest club in the world. Our other favorites include The Bank, LAX, Haze, or Tao . One of the newest clubs in Vegas is also one of its hottest. No expense was sparred in constructing relative newcomers Marquee and 1OAK.
Q: What's an ultra-lounge? Is it a nightclub? Or is it a lounge? Help me out!
A: This is a classic case of Las Vegas jargon. An ultra-lounge is everything you expect from a nightclub -- cover charge, DJ and swanky bars -- minus the dance floor (or at least a sizeable one). Ultra-lounges are intended be a more intimate place where you can get to know some new friends in a relaxed environment. If this sounds like your kind of scene, you'd feel right at home at Gold Lounge, or .
Q: I typically listen to Top 40 and hip-hop, is that what I should expect to hear in the clubs too?
A: Not long ago you would fit into any nightclub. Now, the music scene is beginning to shift into more electronic music. Clubs like Surrender mostly play house music, but others like Chateau,Gallery and Pure keep Top 40 and hip-hop in rotation some nights throughout the week.
Q: I'm looking to party all night and meet someone of the opposite sex. Can you help?
A: Are you kidding? You bet we can help. For some of the wildest action in Vegas, go to Lavo, Haze, or Pure . If you're looking for the biggest and the hottest, try Marquee, Chateau or Tao. Everyone dresses to impress at XS and there are plenty of beautiful people -- both male and female -- who fill up the club nightly.
Q: What's the deal with the dress code at these night spots? Can I kick it old-school in my Dickies and Chuck Taylors?
A: Just like everything else in Vegas, there's something for everyone. Most of the swankier clubs -- that's anything billing itself as an ultra-lounge, mega-club, or anything that sounds expensive -- have strict dress codes, especially for the men. The rules vary, but here are the basics: No ball caps, tennis shoes, T-shirts, gang paraphernalia, overly baggy clothing, etc. A few clubs, like Stoney's Rockin' Country might be a little looser depending on the time of night and the nature of the evening's theme.
Q: The dance floor is fun and all, but are there any outdoor clubs with a nice view of the city?
A: There's more to Vegas than uninhibited fun. There's also the fact that a city made up of so many lights and interesting buildings looks ridiculously cool. Located high above the city, VooDoo Lounge, Ghostbar and Mix Lounge give you some nice, broad views of Las Vegas, while the much lower outdoor areas at Chateau, Hyde Bellagio and Pure give you a great view of the surrounding Strip, while keeping you close to the action.
Q: Is there any way to avoid the lines at some of the hot clubs?
A: Aside from slipping the well-dressed gorilla at the door a crisp Benjamin Franklin? There sure is, and you've come to the right place. Just check out our featured nightclubs, and we can hook you up with VIP packages, line passes and more. It's all about you, baby.