Occasion: The Birthday
Three wise men from New York once claimed you have to "fight for your right to party." In Vegas, the only fight you'll have is trying to figure out what place to indulge yourself in.
Q: It's my best friend's "Dirty 30" and a group of girlfriends and I want to throw her a big bash. How do I do VEGAS right?
A: Luckily, you've come to the right place. Start the evening with the wild party atmosphere at PURE in Caesars Palace, XS at Encore or Moon at the Palms. Of course, you can't go wrong with "Thunder From Down Under" or "Chippendales The Show." If you plan on seeing "Chippendales The Show," make sure to stop and have a drink at Flirt Lounge .
Q: It's my buddy's big 21st birthday and my college friends and I are taking him on a birthday celebration, Vegas style. What are the hot spots to hit to ensure a great time?
A: Guys, if you'd like to, um, "get to know" some beautiful ladies a little bit more quickly, visit Sapphire or Treasures .
If you and the crew want to attend a show, pull up a seat at "X Burlesque,""Fantasy" or "Crazy Girls."
And what's a night without clubbing and doing your signature fist pump? The hottest clubs to check out are Haze at Aria and LAX at Luxor.
Other places worth checking out are Cabo Wabo Cantina at Planet Hollywood and Dick's Last Resort at Excalibur.
Q: It's my husband's 40th birthday. What should we do?
A: Book him a tour at the Las Vegas Motor Speedway to drive a race car for a few hours. What about taking him to hit a few balls at one of Vegas' many golf courses ? Want to really make him feel like a Sin City stud? Have a drink with him and his stogie of choice at Napoleon's inside Paris Las Vegas. And once your husband has his cigar, why not hit one of our poker rooms and make the male fantasy complete? If you want to watch a show, we recommend "LOVE." Enjoy a drink before or after the show at . After all that action, coax him into getting cleaned up at a swank barbershop such as The Art of Shaving at Mandalay Place inside Mandalay Bay.
Q: I want to surprise my wife with a weekend trip to Vegas for her birthday. Can you help me plan a birthday weekend?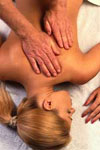 A: Here are some tips for you to show your wife you love her. Treat her to a spa day Canyon Ranch SpaClub at Venetian, Oleksandra Spa & Salon at TI or one of the spas inside CityCenter at Vdara , Aria or Mandarin Oriental . While she gets pampered, grab her some sweet gifts from Jean Philippe Pâtisserie at Bellagio or Vosges Haut-Chocolat inside the Forum Shops. You likely can find plenty of other nice presents in one of the 160 specialty stores located there. Follow up with an elegantly romantic evening, which means you're going to have to splurge some more. Start the evening off right -- rent a limo. Though there are dozens of fine dining options to choose from, our choice of restaurant is Todd English's Olives at the Bellagio. The patio overlooking the fountains is the epitome of romance. If you can't get enough of the views of the fountains at Bellagio, Jasmine offers a gourmet brunch buffet every Sunday. Of course, there are also restaurants in the Wynn with waterside patios like Bartolotta Ristorante di Mare and SW Steakhouse . Mix at THEhotel and the Eiffel Tower restaurant at Paris Las Vegas offer spectacular views of the Strip. Follow dinner with the show "O," at the Bellagio, or "Le Rêve" at Wynn. Continue the romance the following day with breakfast at The Verandah at the Four Seasons.