About Us
VEGAS.com in the News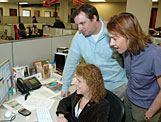 VEGAS.com in Press Clippings
10-18-2013
App Picker
Vegas.com App Review
10-15-2013
USA Today
50 Shades of Las Vegas
7-22-2012
Chicago Sun-Times
Travel in Brief 07.22.12
6-14-2012
Mobile Commerce Daily
Vegas.com exec: 75pc of mobile site bookings happen within three days of stay
4-27-2012
Examiner
Plan your Vegas Summer trip with no booking fees
4-13-2012
Toronto Sun
Best brunch spots in Vegas
4-1-2012
About.com
The Best Fake USA Travel News From April Fool's Day 2012
3-12-2012
Exec Digital
Las Vegas NCAA Bracket for March Madness
3-12-2012
UT San Diego
March Madness: Aztecs get no love from ESPN
3-9-2012
Los Angeles Times
Friday Travel Ticker: More room for carry-ons
3-8-2012
Las Vegas Sun
NASCAR Race Weekend to help fuel $100 million economic boost in Las Vegas
3-3-2012
Green Bay Press Gazette
Stack the deck with these tips for a Las Vegas visit
3-2-2012
USA Today
Vegas 101: Keep these ace tips up your sleeves
2-29-2012
TravelAgent Central
What to Do in Las Vegas on St. Patrick's Day
2-25-2012
Austin American-Statesman
Travel Matters: Deals for cherry blossoms, St. Patrick's Day
2-15-2012
Vegas Inc
LVCVA signs contract to develop one-stop tourism website
1-4-2012
Travel Agent Central
Top Vegas Spots to Celebrate Elvis' Birthday
12-9-2011
CNN Travel
The anti-Christmas travel plan
1-11-2011
Travel Agent Central
VEGAS.com Encourages Couples to Have Their Wedding in Las Vegas on 11/11/11
8-16-2011
Travel Weekly
VEGAS.com touts 'Rooms With Benefits' Program
5-16-2011
USA Today
The best of Las Vegas: Daytime
5-11-2011
Travel Weekly
Las Vegas tourism executives discuss the city's rebound
1-31-2011
USA Today
Watch the Super Bowl at Las Vegas 'tailgate parties'
9-13-2010
MSNBC
Vegas' top nightclubs
8-18-2010
Travel Weekly
Company lays claim to some prime Internet real estate
7-22-2010
Examiner.com
Mexico.com travel and entertainment niche marketing site launched by VEGAS.com today
6-5-2010
Denver Post
Travel deals

6-3-2010
Examiner.com
Deal of the Day: Vegas offers $50 baggage fee rebate
1-13-2010
Los Angeles Times Daily Travel & Deal Blog
Do Las Vegas hotel rooms under $100 on weekends exist? Yes!
11-16-2009
Newsbyte
Seasonal Strippers Titilate VEGAS.com Facebook Fans
7-20-2009
WAP Review
Easy Mobile Booking for Vegas Shows
6-28-2009
SFGate
The travel tweeters you should be following
3-30-2009
Las Vegas Sun
Travel site upgrades trip packaging
8-22-2008
Los Angeles Times Daily Travel & Deal Blog
Labor Day hotel deals in Las Vegas
8-10-2008
USA Weekend Magazine
Win big on hotel deals in Las Vegas
7-21-2008
Associated Press
Las Vegas Ticket Site Launches Program Allowing Purchase-by-Phone
7-20-2008
NBC Nightly News
Vegas Seeks to Beat Long Economic Odds
3-31-2008
Las Vegas Review-Journal
VEGAS.com partners with Mexico.com
3-31-2008
Travel Weekly
VEGAS.com assumes operations of Mexico site
3-20-2008
AdFreak Blog
Vegas has a real soft spot for douchebags
2-25-2008
Best Week Ever Blog
AD WIZARDS: Las Vegas Finally Acknowledges Its Own Reality
2-18-2008
Los Angeles Times Daily Travel & Deal Blog
Six Las Vegas hotels under $60
2-07-2008
In Business Las Vegas
VEGAS.com wins marketing awards
1-29-2008
The Salt Lake Tribune
Super Bowl: Nevada offers a host of gaming options for Sunday's big game
11-13-2007
NewsBlaze
Vegas.com Wins Silver At World Finals for Tech Innovations in Contact Centers
11-9-2007
MSNBC
Thanksgiving Doesn't Always Lead You Home
10-12-2007
Forbes
Top Casinos For Celebrity Gamblers
7-20-2007
Los Angeles Times
Caesars Expansion Gets Royal Treatment
7-12-2007
AdWeek Online
VEGAS.com Takes Pole Position
7-10-2007
USAToday.com
Las Vegas Building Boom Shows No Signs of Slowing Down
7-6-2007
Seattle Times
Billions being spent on future Strip
7-4-2007
Peter Greenberg Worldwide
7/7/07: The Luckiest Day in Vegas?
6-30-2007
Washington Post
Lucky in Love? Couples Book 7/7/07 Weddings
6-21-2007
MSNBC.com
Want VIP status? Secrets of Sin City revealed
6-21-2007
USA Today
At Cannes: Madison Avenue wants you!
6-20-2007
Promo Magazine
California Man Wins VEGAS.com Ad Contest
6-14-2007
Las Vegas Review-Journal
Amateurs take crack at ad campaign, cash
6-7-2007
Las Vegas Sun
Vegas.com call center among world's best
5-31-2007
Forbes.com
Las Vegas' Most Luxurious Spots
5-17-2007
Joe Sharkey Blog
Some Advice On Getting Married by an Elvis Impersonator in Las Vegas
5-2-2007
Brandweek
Roll of the Dice? Vegas Seeks Homemade Ads
4-16-2007
TravelAgent
Vegas' Swanky Nightclubs and Lounges
3-2-2007
The New York Times
A Date With Destiny
2-25-2007
Boston Globe
Steam, exfoliate, detoxify, or just indulge at spas near and far
2-17-2007
Houston Chronicle
Enroll in Stripper 101
2-2-2007
Las Vegas Review-Journal
Las Vegas convention authority, Vegas.com win Adrian Awards

10-31-2006
New York Times
Staying Close to the Heart and Spectacle of Las Vegas

10-1-2005
Response
Ka-Ching! Vegas.com Hits DR Jackpot
9-11-2005
The Chicago Tribune
50 most popular travel sites have hidden gems
8-4-2005
Las Vegas Sun
VEGAS.com ranked as one of top travel sites
6-15-2005
The Star-Ledger
Burning Questions
6-14-2005
The Wall Street Journal Europe
Las Vegas Pitch: Shops, Dining Are Sinful, Too
5-2-2005
Call Center Magazine
"Where Should You Locate Your Call Center?"
3-7-2005
Las Vegas Business Press
Web travel agency buys some wheels and desks
1-20-2005
Internet Travel News
Vegas.com Joins Prestigious Codie Nominees
12-10-2004
USA TODAY
Vegas poised to raise the stakes in new year
8-11-2004
BusinessWeek Online
WHAT WORKS: Via the Web, a Very Personal Touch

8-9-2004
The New York Times
Faster Web connections permit retailers to add editorial features that can make their sites 'stickier.'
6-20-2004
The Atlanta Journal-Constitution
CASINOS SPECIAL SECTION: Q&A / HOWARD LEFKOWITZ: Vegas expert tells what to see and do
1-27-2004
Las Vegas Sun
Travel companies honored in N.Y.
1-16-2004
Business Press
CEO sells Las Vegas online
1-12-2004
Wall Street Journal
Ready for Prime Time

10-28-2003
New York Times
A Web Site That Can Handle Most Problems in Las Vegas

10-20-2003
Adweek, Creative Coverage:
Vegas.com
6-29-2003
Pittsburgh Post Gazette:
Beware of credit cards bearing gifts
6-22-2003
Orange County Register:
Worth your wallet
6-20-2003
Las Vegas Sun:
Las Vegas set on studio venture
6-19-2003
Las Vegas Sun:
TV, movie firm launched in Las Vegas
6-16-2003
Las Vegas Sun:
Credit-card deal signed by 'Net site
6-2003
Brandweek:
Vegas.com Bets on Visa Card to Lure Sin City Tourists
6-2003
DM News:
Vegas.com Bets on Credit Card For Loyalty
5-19-2003
Las Vegas Sun:
Website launches booking engine with major air carriers
3-28-2003
The London Times:
A kennel? Strictly for mongrels, darling
3-7-2003
Las Vegas Sun:
'Mr. V' ads boosting 'Net travel business for VEGAS.com
2-19-2003
Wall Street Journal:
Summer Travel, Now -- Industry Turmoil Changes Rules on When to Lock In Air Fares, Hotels, Car Rentals
1-2003
Brandweek:
Has He Got a Deal For You!
1-14-2003
The New York Times on the Web:
A Web Portal Places Its Bets
1-14-2003
DM News:
Vegas.com Cashes in With Mr. V
12-27-2002
New York Times, Escapes:
Quick Escapes
12-08-2002
Pittsburg Post-Gazette:
You've Got a Friend in Las Vegas
11-24-2002
Commercial Appeal:
Las Vegas site yields jackpot of bargains and information
11-22-2002
Internet.com:
Q&A: Howard Lefkowitz, Vegas.com
11-19-2002
DMNews:
Kirshenbaum Bond Snares $6.5M Vegas.com Biz
11-2002
Adweek:
VEGAS.com Hands 7 Mil. Account to kb&p West
10-10-2002
Las Vegas Sun:
VEGAS.com growth strong
9-03-2002
Business Week:
A Winning Hand in Las Vegas
8-25-2002
Orange County Register:
Making a play for concert goers
6-2002
America West Airlines Magazine:
VEGAS.com our new online vacations partner
6-2002
Brandweek:
VEGAS.com looks at the lure of the faux dice
6-2002
Hotel Business:
VEGAS.com announces agreements with three entertainment powerhouses
5-31-2002
Las Vegas Review Journal:
Travel website takes gaming on the road to attract visitors
5-17-2002
Los Angeles Times:
Give them a hand, then play a hand?
5-13-2002
Los Angeles Business Journal:
Rolling the dice
5-2002
Hollywood Reporter:
No cash casinos set up house in concert halls
12-21-2001
Las Vegas Sun:
VEGAS.com introduces loyalty program